Agency Veteran Santiago Kember to Join CJC Advertising Department This Fall as a Visiting Lecturer
Santiago Kember will join the University of Florida College of Journalism and Communications this fall as a visiting lecturer in the Department of Advertising.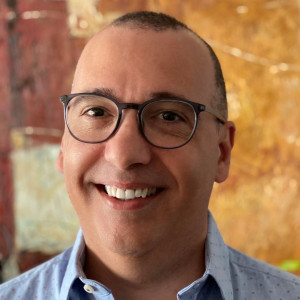 Kember has more than 30 years of agency experience working in the U.S. and globally for leading consumer packaged goods, technology, and business-to-business brands, focusing on understanding cultures and what drives them in connection with communications, products, and services. Since 2012, he has been focused on shopper marketing as Vice President/Global Planning Director for Visual Latina, a shopper and design activation agency based in Miami. He is also managing director at sak [relate], a shopper marketing consultancy.
He has worked on Coca-Cola initiatives for the past ten years covering the U.S. and U.S. Hispanic market, Latin America, North America, Europe, Africa, and Asia. He also has led strategic planning on initiatives for leading marketers and retailers such as S.C. Johnson, Clorox, Colgate, Kraft, HP, Sony, Audi, Walmart, Wendy's, YUM Brands, Tesco, and Bacardi, among others.
Prior to joining Visual Latina, he spent three years at Saatchi & Saatchi X, the company's shopper marketing division, where he oversaw strategic planning for U.S. Hispanic and Latin American markets for clients such as P&G, Cadbury and Casa Cuervo. While at Saatchi & Saatchi Argentina, Kember developed an in-house quantitative brand image tracking study of more than 50,000 consumers. He also led global training and deployment of a planning and consumer insights technique for FCB Worldwide, carrying out hands-on ethnographic research in more than 40 countries worldwide and training more than 200 strategic planners on how to apply the technique.
In the fall, Kember will be teaching multicultural advertising for both undergraduate and graduate students. He also will be working with Advertising Professor Debbie Treise on Advertising Campaigns and with Advertising Lecturer and Professional Master's Program Director Lissy Calienes on a new course in Shopper Marketing.
Posted: July 26, 2021
Category: College News
Tagged as: Advertising, Debbie Triese, Elizabeth Calienes, Santiago Kember