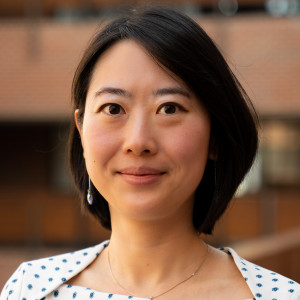 Yang Feng, Ph.D.
Associate Professor in Artificial Intelligence - Department of Advertising, Consortium on Trust in Media and Technology
Bio
Feng is an Advertising Associate Professor in Artificial Intelligence. Prior to joining UF, she was an Associate Professor in Advertising at San Diego State University, where she has taught since 2016.
Feng's research focuses on the role of AI as an information delivery agent as well as a powerful research tool. In particular, she examines the impact of algorithm-shaped norms on consumer responses to social media advertising using machine learning approaches in addition to surveys and experiments. She also investigates the use of emerging technologies, including augmented reality, virtual reality, and 360-degree videos, to generate interactive advertising messages.
Feng has authored or co-authored 30 articles in peer-reviewed journals, co-authored two book chapters, and presented 38 peer-reviewed conference papers. As the PI, she was the recipient of American Academy of Advertising Research Fellowship in 2017 and 2022, respectively. She is an editorial board member of the International Journal of Advertising, Journal of Advertising Research, and Journal of Current Issues & Research in Advertising. Also, she is the associate editor of the Journal of Interactive Advertising and serves as Membership Committee Chair for the American Academy of Advertising in 2021 and 2022. In 2021, she served as one of the keynote speakers for the annual conference of the Japan Academy of Advertising.
Education
Ph.D., Mass Communication from Southern Illinois University at Carbondale Master's in Communication Studies, Nanyang Technology University in Singapore
Bachelor's in Management, Communication University of China in Beijing
News
Courses
Syllabi from the current and three previous semesters: