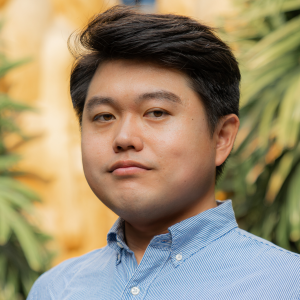 Won-Ki Moon, Ph.D.
Assistant Professor - Department of Advertising
Bio
Dr. Won-Ki Moon (Ph.D. University of Texas at Austin) is an Assistant Professor in the Department of Advertising in the College of Journalism and Communications at the University of Florida. His research interests stem from his background in consumer psychology and behavior, particularly the role of social psychology in forming information behavior across emerging media.
His current research centers around the idea of "AI for social good," specifically the use of artificial intelligence in maximizing the benefits of emerging technology, including social media. Dr. Moon has published academic articles in top strategic communication and science journals: Computers in Human Behavior, Journalism & Mass Communication Quarterly, Energy Policy, Science Communication, Health Communication, Public Relations Review, Journal of Risk Research, International Journal of Human-Computer Interaction, Journal of Responsible Innovation, and more.
Dr. Moon has led research projects funded by a variety of organizations, including the Arthur W. Page Center, National Research Foundation of Korea, Korea Press Foundation, AEJMC Public Relations Division, the Office of Sustainability in UT Austin, and Incheon National University.
Education
Ph.D. in Advertising, University of Texas at Austin
M.A. in Journalism, University of South Carolina
B.A. and M.A. in Mass Communication, Incheon National University in South Korea
News