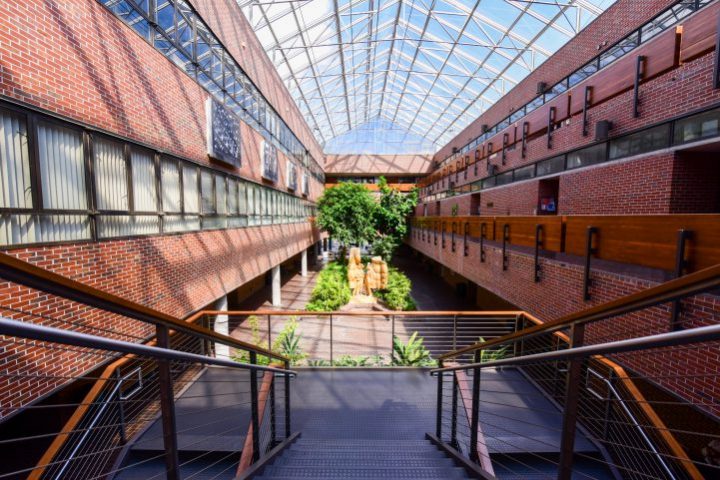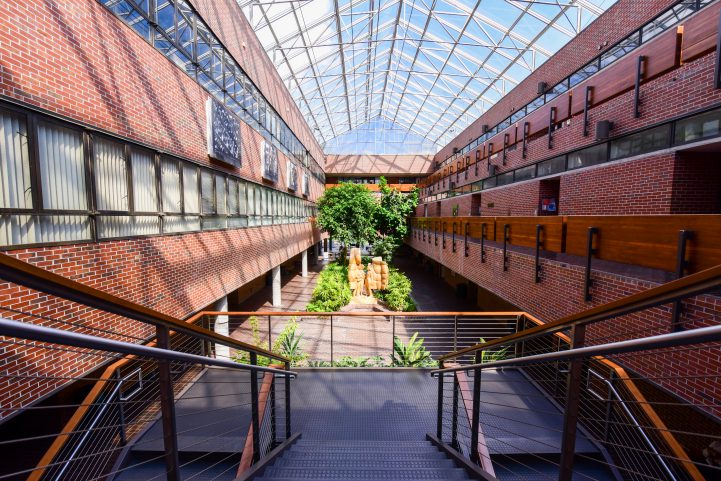 Advisory Council
The Department of Journalism Advisory Council is made up of local, state and national media professionals as a way for the department to communicate with various industries. Members of the Council visit twice a year (once each in the Fall and Spring semester) and meet with faculty, meet with students and work with the department on issues involving everything from curriculum to careers. To meet with members, please look out for emails from the department chair about upcoming visits. The following people are currently members of the Department of Journalism Advisory Council.
Rachel Axon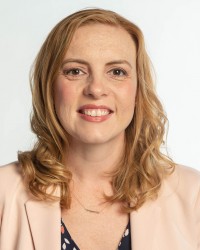 Connect:
Rachel Axon is an investigative reporter focusing on sports for USA TODAY, where she has focused extensively on institutional response to sexual and domestic violence. Since joining USA TODAY in 2012, she has worked as a sports enterprise reporter and Olympic beat reporter, covering events from the X Games to the Olympics in Sochi, Rio and Pyeongchang.
Prior to working at USA TODAY, Axon spent nearly two years as the Gators beat writer for The Orlando Sentinel. She started her career as a general assignment and high school sports reporter at The StarNews in Wilmington, N.C.
Axon has been recognized several times for her work by the Associated Press Sports Editors, including wins for investigative reporting and feature writing. She graduated from St. Bonaventure University with a B.A. in journalism.
Mark Caramanica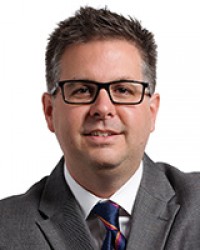 Mark Caramanica is a partner at the law firm of Thomas & LoCicero in Tampa.  He has represented a variety of national and local media (including, newspapers, television stations, television producers, book publishers, and authors), as well as major insurance and Fortune 500 companies.  Mark's litigation work focuses on media law, intellectual property, and civil litigation, primarily defending content producers against defamation and invasion of privacy claims, defending subpoenas served on journalists, and pursuing access to state and federal public and court records.  Mark also has experience in trademark registration prosecution, litigating PTO trademark opposition proceedings, cybersquatting and other Lanham Act claims, defending copyright infringement lawsuits, protecting online speaker anonymity rights, and prosecuting WIPO domain name disputes.  Mark also has substantial experience in preventative counseling such as pre-publication review, newsgathering liability, responding to retraction/takedown demands, and intellectual property use issues.
Prior to joining Thomas & LoCicero, Mark was an attorney at The Reporters Committee for Freedom of the Press, the nation's leading legal advocacy non-profit organization serving free press and First Amendment interests.
Mark received his B.A., M.A., and J.D. from the University of Florida and has taught media and telecommunications law classes within the College.  He is a frequent speaker at journalism and media conferences and has been quoted in publications such as The New York Times, The Wall Street Journal and Pro Publica. He has also appeared on NPR and On the Media.
During law school, Mark worked in the sports department of the Gainesville Sun.
Bridget Carey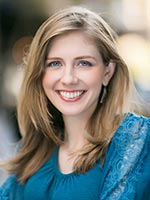 Bridget Carey is an on-camera technology reporter and principal video producer at CNET. Her latest video series, Bridget Tries, explores our changing world by getting up close with new trends and gadgets. She also appears as a guest on national radio and television stations.
Bridget has been a technology journalist for over 15 years. Before joining CNET in New York, she wrote about tech trends and social media at the Miami Herald. There she produced weekly gadget reviews and wrote "Poked," a column on social media and netiquette. She majored in journalism at the University of Florida in 2006 and was appointed Editor-In-Chief of The Independent Florida Alligator.
John Woodrow Cox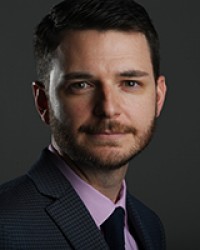 John Woodrow Cox is an enterprise reporter at The Washington Post and the author of Children Under Fire: An American Crisis. In 2018, his series about the impact of gun violence on children in America was named a finalist for the Pulitzer Prize in feature writing. He was also part of the team of Post journalists awarded the 2022 Pulitzer Prize for public service for coverage of the insurrection on the U.S. Capitol. He has won Scripps Howard's Ernie Pyle Award for Human Interest Storytelling, the Dart Award for Excellence in Coverage of Trauma, Columbia Journalism School's Meyer "Mike" Berger Award for human-interest reporting, the Education Writers Association's Hechinger Grand Prize for Distinguished Education Reporting and the National Association of Black Journalist's single story feature award.
He has also been named a finalist for the Michael Kelly Award, the Online News Association's Investigative Data Journalism award and the Livingston Award for Young Journalists.
John previously worked at the Tampa Bay Times and at the Valley News in New Hampshire. He attended the University of Florida, earning a bachelor of science in journalism and a master of science in management. He has taught narrative writing at UF's College of Journalism and Communications and currently serves on the Department of Journalism's Advisory Council.
He has also been named a finalist for the Michael Kelly Award, the Online News Association's Investigative Data Journalism award and the Livingston Award for Young Journalists. In addition, his stories have been recognized by Mayborn's Best American Newspaper Narrative Writing Contest and the Society for Features Journalism, among others.
John previously worked at the Tampa Bay Times and at the Valley News in New Hampshire. He attended the University of Florida, earning a bachelor of science in journalism and a master of science in management. He has taught narrative writing at UF's College of Journalism and Communications and currently serves on the Department of Journalism's Advisory Council.
Jon Glass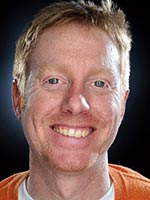 Jon Glass has served as Collaborative Media Room general manager at Syracuse University's Newhouse School since 2007. He teaches the Web Journalism and Innovation course that focuses on current industry issues, social media, data journalism and multimedia storytelling. Also, Jon serves as executive producer for TheNewsHouse.com, a nationally recognized digital service for the SU community produced and managed by the leadership team in his Advanced Web Journalism course.
Prior to joining the Newhouse School, Jon was the online content director for PalmBeachPost.com, where he spent 11 years leading and developing award-winning digital products for the newsroom and online departments. Also, Jon worked as a news reporter at the Herald-Journal in Spartanburg, S.C., and helped launch the newspaper's first website.
Jon is a 1994 graduate of the University of Florida with a B.S. in journalism and minor in education. He spent his college career at The Independent Florida Alligator,including as editor-in-chief and the first Alligator.org online editor. Currently, Jon is working toward a master's degree in geography at Syracuse for which his research focuses on understanding the spatial relationships between media companies and consumers. Connect with Jon at JonNGlass.com or@jonvibe.
Michael Goldrick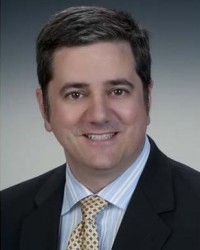 A career broadcast journalist, Mike is the Vice President of News of NBC4 (WRC) and Telemundo44 (WZDC) in Washington, D.C., where he leads a dominant team of 150 professionals. After graduating from the CJC in 1985, he started on the studio crew at WPTV in West Palm Beach. Mike next worked as an assignment editor and a producer in Tampa (WTSP) and Detroit (WDIV), then as an executive producer in Houston (KPRC), Charlotte (WSOC), and Seattle (KOMO), and next as a news director in Rochester (WHEC) and Pittsburgh (WPXI). In a notoriously competitive business, he uses strategic thinking and innovative leadership to foster newsroom success without compromising journalistic principles. The recipient of many Emmy, Murrow, SPJ, and AP awards, he's most proud of those for Best Newscast, Outstanding News Operation, and Station Excellence. Mike emphasizes the need for impactful storytelling and values the importance of investigative journalism. A proud Gator, he consistently makes time to advise young journalists, recruit diverse talent, counsel those navigating mid-career, and serves on the boards of organizations promoting quality journalism.
Stephanie Granada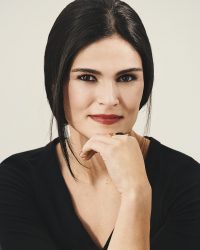 Stephanie Granada is the editor-in-chief of Gulfshore Life, a Naples-based publication that celebrates the people and places of Southwest Florida.
Having graduated from the University of Florida in 2010, Stephanie started her career at Southern Living, where she was the senior travel and style editor.
In between stints at Woman's Day, Sunset and Modern Farmer, she also worked in Mexico City as editorial director of Televisa Publishing, a publishing house that handles the Latin American editions of Hearst brands, such as Cosmopolitan, Women's Health and Esquire.
Her freelance writing has appeared in Travel & Leisure, National Geographic Traveler, Outside, Brit & Co, and Airbnb Magazine, among other travel and lifestyle publications.
Reggie Grant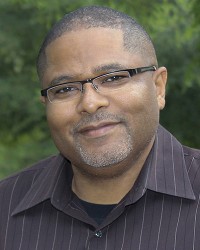 Reggie Grant is a Professor of Journalism at Tallahassee Community College and faculty adviser of the college's award-winning student newspaper,The Talon. Prior to working at TCC, he taught media production for 11 years at Lincoln High School. Reggie has been nationally recognized for his innovative use of media in the classroom. He worked as a full-time journalist for six years at the Sarasota Herald-Tribune and Florida Today.
In graduate school, he worked as a freelance photojournalist for the New York Times Regional Newspaper Group and various other media outlets. He earned his master's degree in journalism from Florida A&M University and his bachelor's degree in journalism from the University of Florida. He is a proud Independent Florida Alligator alumnus.
Amelia Harnish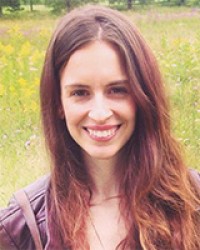 Amelia Harnish is the content director at Life.io, an insuretech where she develops well-being educational content for insurance customers. Prior to Life.io, Amelia held positions at Refinery29, Health, and Ladies' Home Journal. As a freelance writer and reporter, her work has appeared in various places including, New York Times Parenting, The Wall Street Journal, Cosmopolitan, VICE, The Verge, Women's Health, and more. She graduated from the University of Florida in 2010.
Irvin B. Harrell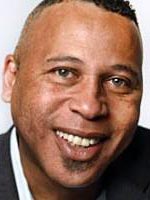 Irvin B. Harrell, the Assistant Director for Public Relations for Nova Southeastern University (NSU) in Fort Lauderdale, Florida, has been a writer, editor, and journalist for more than 25 years. He received his Bachelors of Science in Journalism from the University of Florida in 1989. He received his Master of Arts in Humanities focusing on Health Care and Communications from Old Dominion University in 2019. Harrell has worked at several newspapers, many of them in Florida. The Tampa Tribune, Tampa Bay Times, South Florida Sun-Sentinel, Detroit News, The Virginian-Pilot and the St. Louis Post-Dispatch are among the newspapers where Harrell has worked. Harrell has held a variety of jobs: writer, copy editor, assistant photo editor, music writer, assistant news editor, assistant city editor, political editor, assistant business editor, director community outreach, newsroom recruiter, as well as urban and suburban editor.
Before coming to NSU, Harrell worked for five years as the Coordinator of Strategy & Marketing for the College of Health Sciences at Old Dominion University in Norfolk, Va. He has been a longtime member of the National Association of Black Journalists, the National Association of Hispanic Journalists and the Society of Professional Journalists. He served as President of the Greater St. Louis Association of Black Journalists for nearly five years. He also served as Vice President for Programming for the St. Louis Press Club and was a board member for several years for the Missouri-based Diversity Awareness Partnership. He also served on the executive board of Norfolk-based Hope House Foundation.
Kim Hart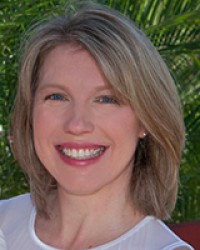 Kim Hart is Technology Editor at Axios, overseeing coverage of the intersection of business, technology and policy. Before joining Axios, Kim was press secretary to Federal Communications Commission Chairman Tom Wheeler (in the Obama administration). Prior to the FCC, Kim was Corporate Communications Director at Neustar, a Virginia-based technology company. Kim was senior technology reporter and editor at Politico, where she was the first author of the Morning Tech daily newsletter and helped launch Politico Pro. She also started the "Hillicon Valley" blog at The Hill, focusing on tech policy. She started her career as a business reporter for the Washington Post, where she covered national technology and telecommunications in addition to the Washington, D.C.-area start-up and venture capital scene. She has taught feature writing at Georgetown University and reporting at George Washington University. She studied journalism and public relations at the University of Florida and has a masters of journalism degree from the University of Maryland.
Rick Hirsch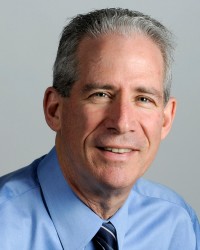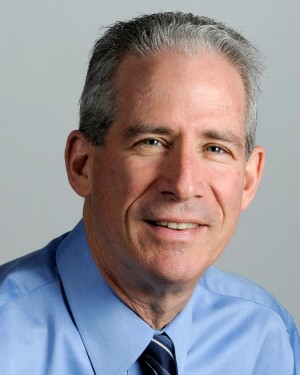 Rick Hirsch is managing editor of The Miami Herald, where he has worked as a reporter and editor for 35 years. He is responsible for day-to-day oversight ofThe Herald's news content in print and on digital platforms – desktop, tablet and mobile. He played a key role in the news organization's shift into digital news and video, as well as the launch of its collaboration with WLRN-91.3 FM that is known as the WLRN-Miami Herald News. He also supervises newsroom training and recruiting.
Prior to moving into digital journalism in 2003, Hirsch served in a variety of editing and reporting roles, including managing editor of the newspaper's Broward County edition, and city editor. In Miami, he has supervised The Herald's coverage of local government, public and private schools, and played a key role in coverage of Hurricane Andrew and its aftermath, which won a Pulitzer Prize. As a reporter, he specialized in government, politics and urban affairs reporting. He's also served a two-year term as a Pulitzer Prize juror.
Hirsch is past president of the Florida Society of News Editors, a member of the Florida International University Student Media Board, past chair of the University of Florida's Department of Journalism Advisory Council, and a University of Florida alumnus of distinction.
Boyzell Hosey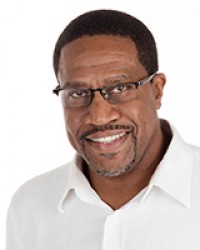 Boyzell Hosey is deputy editor for the Tampa Bay Times, overseeing photography and multimedia. During his 20-year career at the Times, Boyzell has served as photojournalist and picture editor. He is responsible for managing a staff of more than a dozen award-winning photojournalists and coordinating visual coverage for major news and sporting events which have included, Super Bowls, political conventions and hurricane disasters. In 2015 Boyzell won a regional Suncoast News Feature Emmy for his editing role in the multimedia piece "Long Road Out." In addition to their own award-winning work, his staff of accomplished visual journalists have been instrumental contributors of compelling documentary visuals for the Times' most highly recognized bodies of work.
Born and raised in the Shenango Valley of western Pennsylvania, Boyzell is a graduate of Ohio University and the Art Institute of Pittsburgh. He has been a staff photographer for The State newspaper in Columbia, South Carolina and the Lima News in Lima Ohio. Boyzell started his photographic career in the mid '80s as a commercial photographer and as director of photography for the Manchester Craftmen's guild, an arts apprentice training program for inner-city youth in Pittsburgh.
Boyzell serves on the University of Florida's Journalism Advisory Council and is a board member of the St. Petersburg College Photographic Technology Advisory Committee. He is a past chair of the NABJ Visual Task Force and is currently serving a two-year term as a national judge for the Scripps Howard Visual Journalism competition.
Boyzell is deeply rooted in his community, serving as a mentor for Men in the Making, a mentorship program for minority adolescent boys and leading a program to teach multimedia skills to youth at his church. He sits on the board of the Jim & Heather Gills YMCA of Greater St. Petersburg Community Advisory Committee and In 2017 he co-founded and became president of the Tampa Bay Collard Green Festival, a non-profit organization providing community education awareness centered around urban agriculture, culinary experience, fitness and family fun.
He and his wife Andrida, an arts magnet middle school drama teacher, reside in St. Petersburg. They have 2 adult children and 3 grandchildren.
Monique Jones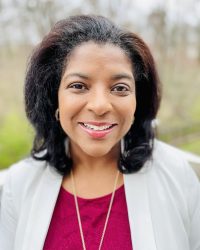 Monique Jones is a managing editor for ESPN's The Undefeated, managing the daily operations of the website. Monique turned a childhood fascination with newspapers and sports into a journalism career that has spanned nearly two decades.
Monique received her first byline at 16 years old in her hometown newspaper, the Pensacola News Journal. Reporting on a high school football game provided an intense introduction to the adrenaline rush of writing on deadline.  She was hooked.
After studying journalism at the University of Florida, she returned to the Pensacola News Journal to cover the area's minor league hockey team. She continued her sports reporting  journey with stops at the Dallas Morning News and The Boston Globe, where she covered the New England Patriots for three seasons.
Monique's career as a reporter created the perfect foundation to become an editor in 2012, running NFL and Baltimore Ravens coverage for the Baltimore Sun. She continued her NFL editing career at USA Today  and eventually joined ESPN, where she managed nine NFL reporters who covered AFC/NFC East teams.
After three years on ESPN's NFL team, Monique was promoted to deputy editor to run all Major League Baseball coverage for ESPN.com.
Monique returned to Maryland to take on the deputy editor role at The Undefeated, a premier platform for exploring the intersection of race sports and culture.
Monique lives in Maryland with her husband and two sons. She remains an avid reader of The Independent Florida Alligator, where she covered softball and men's basketball.
Jacki Levine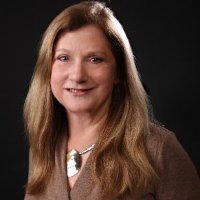 Jacki Levine is editor of FORUM, the magazine of Florida Humanities, the state affiliate of the National Endowment for the Humanities.
 She is the former editor and one of the creators of Gainesville Magazine, a  city magazine published in conjunction with The Gainesville Sun.
Levine served as managing editor of The Sun, where she was responsible for the day-to-day operations of the newsroom, from 1998 until 2012.
Among the honors of which she is most proud are the two The New York Times Company Punch Sulzberger Awards for Achievement in Editorial and Community Services presented to teams of which she was a member: 2003, for the creation of Gainesville Magazine, and 2007 for the Sunrise Project.
Levine graduated with a Bachelor of Science degree in journalism from the University of Colorado in Boulder and a Master of Arts in journalism and communications from the University of Florida College of Journalism and Communications.
She is a board member and past president of the Florida Magazine Association, chairwoman of Gainesville's Women's Giving Circle, a member of the Women's Forum and former chair of the University of Florida's Department of Journalism Advisory Council.
Stephanie Linton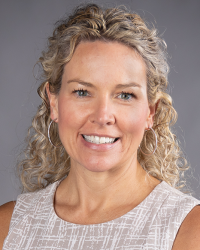 Stephanie Linton is News Director at WESH 2/CW18 in Orlando. She started there in January 2022 after being the News Director at sister station, WPBF 25 News, in the West Palm Beach market for nearly three years. Returning to that Hearst owned ABC affiliate was a homecoming for Stephanie, because that is where she began her career as a news Producer more than two decades ago.
Stephanie also worked as an Executive Producer at WFOR-TV in Miami and Assistant News Director at WSOC-TV in Charlotte and KGO-TV in San Francisco.
Stephanie earned her Bachelor of Science degree in Telecommunication: News from the University of Florida's College of Journalism and Communications, graduating with high honors. She spent her college career working at WRUF-AM, WUFT-FM and WUFT-TV, where she discovered her love for broadcast news producing. Stephanie currently serves on the UF Journalism Advisory Council.
Stephanie lives in the Orlando area with her husband and two children.
Emily Mendez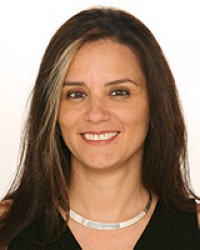 Strategic thinker, editor, experience architect, operations specialist. Em is a high-energy collaborator who leads by inspiration and invitation.
From journalist to junior executive, Em was named Cox Media Group Editor of the Year in 2005 for creating La Palma, the Post's first Spanish publication. She then helped launch Ideabar into a viable new marketing consultancy for CMG. With nearly two decades in media, Em works closely with colleagues across the newsroom, revenue and audience divisions to increase collaboration and drive change.
A '98 University of Florida J-School grad, Em leads The Palm Beach Post newsroom by driving the change to a digital-first operation. As the Digital Newsroom Business Manager, she works to facilitate cultural shifts and drive opportunities for engagement and revenue in legacy, social and emerging platforms.
She's a proud member of the Leadership Palm Beach "Most Philanthropic Class" of 2018, an IDEO certified brainstormer, a Landmark graduate and a notary public.
Christine Portela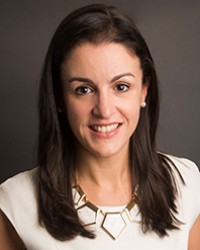 Connect:
Christine Portela is the Director of News Operations for Univision's Local Media division, where she works with the company's newsroom leaders, and employees across the country, to execute group-wide initiatives, design new content strategies, and strengthen newscast presentation.  She is Univision's team leader for the Local Television News Innovation Table Stakes Project at Arizona State University's Cronkite School of Journalism.
Prior to Univision, she was Senior Producer for network news anchor José Díaz-Balart at MSNBC and Telemundo, where she traveled the world covering breaking news in two languages.  She also spent a year working with Fusion-TV as part of the team launching the network. Christine began her career as an Emma Bowen Foundation Fellow at the NBC-owned television station in Miami.  While there she was recognized nationally by the Alliance for Women in Media with a Gracie award for local news producing, as well as several Suncoast Regional Emmy Awards.  She is currently serving on the Poynter Institute's National Advisory Board.
Christine is a proud Gator who graduated in 2004 with a B.S. in Telecommunication News and a B.A. in Spanish. In 2016, she received her Master of Science in Marketing from Florida International University.  She is also a member of Kappa Kappa Gamma sorority.  Christine lives in South Florida with her husband and son.
Ashley Ross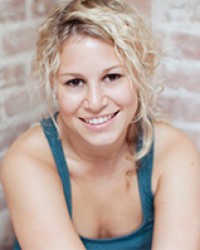 Ashley Ross is a digital and creative strategist with a background in magazine journalism. She specializes in creating brand, content, digital, SEO and social strategies for startups, lifestyle brands and big tech. She's written and worked on staff for places like TIME, The New York Times, The Lily by The Washington Post, Marie Claire and more. She lives in Manhattan.
Danny Sanchez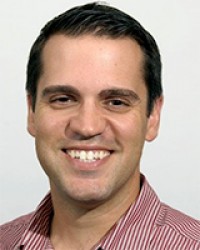 Danny Sanchez is a Principal Product Manager at Yahoo, where he manages the roadmap and feature delivery of content page experiences across Yahoo.com's homepage, Sports, Finance and more. Danny was previously at Gannett, where he launched products and enhancements for USA TODAY and more than 200 of the network's local news sites. He previously spent more than 12 years at Tribune Publishing in various roles, including head of digital news, product manager, web developer, online producer and reporter at the South Florida Sun Sentinel, Orlando Sentinel and the formerly joined Hartford Courant and WTIC-FOX CT. Danny is a former Alligator metro editor and proud 2006 graduate of the UF College of Journalism and Communications.
Mary Shedden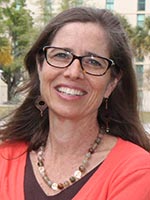 Mary Shedden (CJC BSJ 1990) is news director at WUSF Public Media, where she oversees a team of reporters, editors and producers covering 13 counties on Florida's west coast. A journalist for more than two decades, Mary arrived at WUSF in 2013, where she worked first as a reporter and then as editor of the Health News Florida journalism collaborative. She became news director in 2015.
Under her leadership, the WUSF newsroom has doubled in size and has become a leader in collaborative journalism, in the greater Tampa Bay region and among public media organizations across the country. Since 2015, WUSF News has been honored dozens of times by state, regional and national journalism organizations, including the 2022 regional Edward R. Murrow Award for overall excellence.
Before joining WUSF, Mary spent nearly 20 years as a reporter at The Tampa Tribune and TBO.com, Florida Today and the Gainesville Sun, where she covered everything from the investigation of a serial killer to retired pro athletes in chronic pain.
Chuck Tobin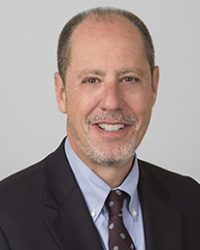 Chuck Tobin, a graduate of both UF's College of Journalism and Communications and College of Law, is a partner in Ballard Spahr's Washington, D.C., office. He chairs the firm's 40-lawyer Media and Entertainment Law Practice.
Tobin defends journalists' and the public's First Amendment rights in libel, privacy and FOIA litigation around the country. He has conducted seminars for journalists in hundreds of newsrooms and has lawyered thousands of stories for broadcast, print, and digital publications.
Prior to law firm practice, Tobin was in-house counsel at Gannett Co., Inc., which publishes USA TODAY. Before law school, he was a reporter for the News-Press in Ft. Myers, FL.  Tobin is a past Chair of the media law committees of both the Florida and District of Columbia bar associations, a past Chair of the American Bar Association Forum on Communications Law, and a past Editor-in-Chief and Senior Editor of the journal LITIGATION. He is consistently rated by Best Lawyers, Chambers USA, and Washingtonian as one of the top First Amendment and media lawyers in the country.