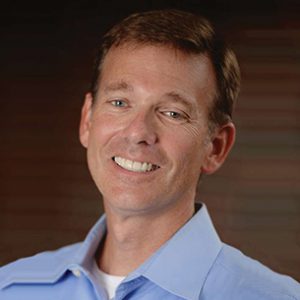 Ted Spiker
Professor and Chair - Department of Journalism
Bio
Ted Spiker, the chair of the department of journalism, primarily teaches Advanced Magazine Writing and Sports Media & Society (#SportsMediaUF). He has also taught Sports Reporting, Health and Science Writing, Applied Magazines, Magazine Management, Finding Your Voice, Journalism as Literature, Magazine & Feature Writing, and others. He came to the University of Florida in 2001, was awarded tenure in 2007, and promoted to full professor and chair in 2015. Spiker was named the University of Florida Teacher of the Year for 2016-17.
In summer 2019, Spiker delivered commencement addresses for the UF bachelor's/master's ceremony, as well as the doctoral ceremony. He was also the keynote speaker for the UF new student convocation.
He has moderated public interviews with soccer star Abby Wambach, baseball star Alex Rodriguez, sportscaster Erin Andrews, chef Guy Fieri, musician Pitbull, Barstool Sports founder Dave Portnoy, actor Terry Crews, actor/writer B.J. Novak, comedian John Mulaney, actor Josh Peck, and UF football coaches Steve Spurrier and Dan Mullen.
Spiker's book and magazine work is focused on health and fitness. His work has been published in The Washington Post; TIME.com; Esquire.com; Outside; O, The Oprah Magazine; Fortune; Men's Health; Men's Fitness; Women's Health; Runner's World; AARP The Magazine; Reader's Digest; Parenting; Prevention; and many others. For more than five years, Spiker wrote the Big Guy Blog for RunnersWorld.com (formerly he wrote The Marathon Virgin blog). See tedspiker.com for more.
Spiker is author of DOWN SIZE: 12 Truths for Turning Pants-Splitting Frustration into Pants-Splitting Success (Hudson Street Press), a book about the biology and psychology of weight loss and dieting. He is co-author of more than 20 other books, including New York Times bestsellers, such as Food Can Fix It with Dr. Mehmet Oz, YOU: The Owner's Manual series with Dr. Mehmet Oz and Dr. Michael Roizen, AgeProof with Dr. Michael Roizen and Jean Chatzky, This is Your Do-Over with Dr. Michael Roizen, and the Abs Diet series with Men's Health editor-in-chief David Zinczenko.
In 2012, Spiker was named one of the 100 most influential people in health and fitness by greatist.com. In 2013, he (barely!) completed the Florida Ironman under the 17-hour limit (2.4-mile swim, 112-mile bike, 26.2-mile run). He is also founder of the popular running group, the Sub-30 Club.
Before coming to UF, he was the articles editor of Men's Health. He also served as a senior editor and associate editor. He was also editor and assistant editor of Delaware Today magazine and has taught as an adjunct instructor at Lehigh University in Pennsylvania and at the University of Delaware. He earned the master of science degree in journalism from the Columbia University Graduate School of Journalism and a bachelor of arts, with a double major in communication and English-journalism, from the University of Delaware. He has won several teaching awards, and his paper on how magazine covers portrayed the events of September 11 was published in the Journal of Magazine and New Media Research. Spiker served as the 2009-10 and 2018-19 head of the Magazine Division for AEJMC.
Education
M.S., Columbia University
B.A., University of Delaware
News
Fall 2020 Office Hours
Zoom (waiting rooms, no appointment)
Monday 3 to 4 p.m. Meeting ID: 95443414284
Tuesday 10:45 to 11:45 a.m. Meeting ID: 96040603509
Walk and talk
Tuesday and Thursday 12:30-1:30 p.m.
Sign up for 30-minute blocks (phone call or outside walk on campus): https://www.signupgenius.com/go/10C0D4DAAAA28A3F8C25-jouwalk
Research
Professor Spiker's creative activities focus on mainstream magazine writing, with an emphasis on health, fitness, and nutrition. He researches, reports, and writes stories for various national magazines, and also has worked and is working as a co-author on several health-related books.
He also has a strong interest in other forms of writing, including narrative, profiles, essays, humor, and many other genres, as well as research/teaching interests in magazine writing, magazine covers, the magazine industry, and magazine design.
Research Keywords
Magazines, Health, Journalism, Narrative journalism, Literary journalism, Magazine writing, Magazine covers
Research Areas
Courses
Syllabi from the current and three previous semesters: