Ted Spiker Named UF's 2016-2017 Teacher of the Year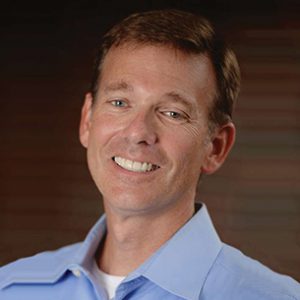 The University of Florida has named Ted Spiker, UF College of Journalism and Communications Journalism Department chair and professor, the 2016-17 University of Florida Teacher of the Year.
The award was presented on at UF's annual Faculty Awards reception, hosted by UF President Kent Fuchs, on April 6, 2017.  The awards encourage and reward excellence, innovation, and effectiveness in undergraduate teaching.
Spiker is the fourth College faculty member to receive this recognition in the past 10 years. Public Relations Professor Ann Christiano received the award in 2014-15, Journalism Professor Norm Lewis won in 2009-10 and Mike Foley, the Hugh Cunningham Professor in Journalism Excellence, won in 2006-07.
Spiker joined the College in 2001 after working at several magazines, including Men's Health. He earned his master's degree from the Columbia University Graduate School of Journalism and his bachelor's degree from the University of Delaware.
He is the author of Down Size: Twelve Truths for Turning Pants-Splitting Frustration into Pants-Fitting Success and co-author of more than a dozen other books, including, the national bestselling YOU: The Owner's Manual series with Dr. Mehmet Oz and Dr. Michael Roizen, Down Size, This is Your Do-Over with Dr. Michael Roizen, and the bestselling Abs Diet series with Men's Health editor-in-chief David Zinczenko. Recently he served as a contributing writer for Age Proof: Living Longer Without Running Out of Money or Breaking a Hip written by Jean Chatzky and Dr. Michael Roizen.
Spiker has been published in Outside, O the Oprah Magazine, Fortune, Reader's Digest, Runner's World, Esquire.com, and many others. In addition, Spiker has done scholarly research on magazine covers and has served as head of the Magazine Division of AEJMC.
His many accomplishments at CJC include leading the interdepartmental faculty task force that redesigned our undergraduate curriculum to put a greater emphasis on digital and take a more consolidated approach with core courses. This process was completed in record time and was approved readily by the University Curriculum Committee.
Posted: April 7, 2017
Category: College News
Tagged as: Awards, Journalism, Ted Spiker, UF Teacher of the Year