Information for PaCE Students
What is PaCE?
Pathway to Campus Enrollment (PaCE) is an alternative pathway for first-year students to join UF. It's a competitive program that empowers qualified students to begin their academic careers in a flexible, online format and then complete their programs in a learning modality of their choice. Once PaCE students have completed their college's transition requirements with UF Online, they will have the opportunity to complete their remaining coursework either as a residential student by transitioning to campus or as a fully online student from anywhere.
For more information about PaCE and its online advantages, please visit the admissions page.
PaCE CJC Majors
The College of Journalism and Communications (CJC) proudly offers all of its undergraduate majors and specializations through PaCE. This enables our PaCE students to enjoy full access to our academic programs, providing ample opportunities for them to get involved with the college and expand their professional networks.
For more information on CJC's undergraduate majors and their academic requirements, please see below. Alternatively, you can also click here to see the full list of undergraduate majors available through PaCE.
PaCE Transitioning
A Few Considerations
PaCE students begin their course work online and, once they have completed their college's transition requirements, they will have the opportunity to decide whether they will complete their academic programs in a face-to-face format or continue their online studies. Students will make this determination by considering their learning preferences, academic goals, professional lifestyle, and personal scheduling needs.
From an academic standpoint, we want to carefully note that UF has three student groups, PaCE, residential, and UF Online. Depending on your student group you will have access to certain academic programs. For example, our PaCE CJC and residential students may pursue all of our college's majors, but at this time CJC UF Online students will have a select list of programs to choose from. The comparison chart below indicates which programs are available across all three student groups, and we strongly encourage our PaCE students to review this list as they carefully consider how they would like to transition from the program.
As soon as PaCE students have decided on how they would like to transition and they have completed their program's transition requirements, then they will work with their academic advisor to become a fully residential or UF Online student.
| CJC Academic Programs | PaCE | Residential | UF Online |
| --- | --- | --- | --- |
| Advertising: Agency | X | X | |
| Advertising: Persuasive Messaging | X | X | X |
| Journalism | X | X | |
| Journalism: Sports and Media | X | X | X |
| MPMT: Digital Film and TV Production | X | X | |
| MPMT: Management and Strategy | X | X | |
| MPMT: Media and Society | X | X | X |
| Public Relations | X | X | X |
Transition  Requirements
For our college specifically, PaCE students must complete all the following requirements before applying to transition:
Complete 60 total credit hours (up to 45 hours can come from AP/IB/AICE credit, while additional hours can come from approved dual enrollment credit)
Earn a critical tracking and cumulative GPA of 2.0 or higher
Complete a minimum of two semesters and 15 hours through UF Online
Pass all the critical tracking courses for your major with the appropriate grades. You can view the critical tracking requirements for your major below, depending on the year you started at UF:
Once all of the above requirements are fulfilled, PaCE CJC students will be deemed as eligible to transition. At that time, they may schedule a transition meeting with their PaCE advisor and submit the PaCE Transition Form. The transition meeting and paperwork combined will help students successfully transition as a fully residential or online student.
PaCE Advising
Welcome Message
Our college is delighted about your acceptance to UF, and we look forward to supporting your professional development in the program.
As your academic advisors, we will serve as your advocates by fostering your educational goals, recommending resources for support, and equipping you with the tools to make the most of your time at UF.
As you begin your college journey, please know that these next few years will be transformative. Not only will you discover more about your interests, abilities, and values but you will also gain new perspectives from diverse groups of people, including peers, faculty, staff, and alumni. We strongly encourage you to get involved and to proactively seek out meaningful experiences that align with your goals. Be brave enough to explore new learning opportunities and creative enough to forge your own pathway in life.
There will be challenges on the journey ahead, but know that you are never alone. In addition to the friends and family you already have, you now have access to an incredible team of faculty, staff, and mentors who will assist you along the way. The Gator Nation is everywhere, and we are happy to welcome you as the newest member to our family.
Chanelle Cox and Layne Weitzel
PaCE Advisors
Advisor Availability
Advisors are available to meet with currently enrolled students by appointment. Please note that appointment times are subject to change during drop/add week and advance registration period.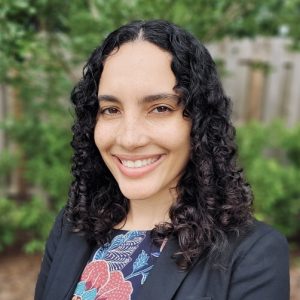 Academic Advisor: Chanelle Cox
Majors: PaCE Students (Pre-Transition) in Advertising, Public Relations, and Media Production, Management, and Technology
Advising Hours: By appointment: Mondays – Thursdays, 9 a.m. – 3 p.m. By drop-in: Fridays, 9 a.m. – 11 a.m.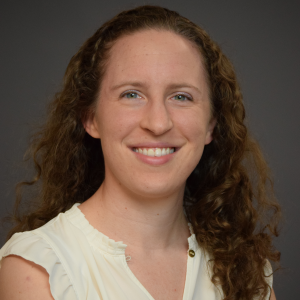 Academic Advisor: Layne Weitzel
Majors: PaCE Students (Pre-Transition) in Journalism and Journalism: Sports and Media
Advising Hours: By appointment: Mondays – Fridays, 9 a.m. – 3 p.m.
Advising Appointments
Appointments are beneficial for students looking to have an in-depth conversation with an advisor. This method is ideal for students who have questions about of the following topics:
PaCE transition requirements
Degree audit requirements
Course sequencing plans
Academic success coaching
Changing majors within the college
Drop-In Advising
Drop-ins are a convenient way to briefly ask an advisor for support with a quick question. This method is ideal for students who are seeking a same-day, 5-10 minute exchange for help with any of the below topics during drop/add week or the advance registration period. If you need support with another question that calls for more time, please schedule an advising appointment.
Adding a course
Dropping a course
Clarifying a requirement on the degree audit
Reviewing an academic plan for one semester
PaCE Student Experience
PaCE students have a unique opportunity to start their academic careers with UF Online. Once PaCE students have completed their transition requirements online, they will have the ability to decide on how they would like to complete their remaining course work in the program. With this flexibility in mind, the PaCE program is full of possibilities, and we strongly encourage for our students to make the most of this journey by being bold, creative, and getting involved.
To hear more about how our PaCE students have forged a unique pathway, please check out the following videos. Additionally, you can also connect directly with our current PaCE and UF Online students through the Plaza.

Jennifer
Telecommunication
UF Online PaCE Student

Alexandra
Advertising
UF Online Student Ambassador and PaCE Student

Anneliese
Telecommunication
UF Online Student Ambassador and PaCE Student
PaCE Involvement
Across Campus
Due to limited physical space in buildings, PaCE students cannot attend face-to-face classes or move into the residence halls; however, PaCE students are still UF Gators and they can absolutely get involved with the University in other capacities, such as by engaging with university resources, attending on-campus events, or participating in extra-curricular activities.
In order to take full advantage of on-campus activities, PaCE students who are living in the Gainesville area might want to consider enrolling into the Optional Fee Package, as this will expand their access to services that are offered exclusively on-campus. This includes access to Gator Nights, fitness and recreational facilities, transportation systems, and student health services. Please keep in mind that all students will need to comply with UF's immunization requirements, should they wish to participate in any on-campus events or activities.
Regardless of where you may be studying in the world, PaCE students are strongly encouraged to take full advantage of the University's academic and professional development resources. These include the Libraries, Teaching Center, Disability Resource Center, and Career Connections Center, amongst other resources.
Within the College
Additionally, PaCE students are also highly encouraged to get involved with our college's activities, which include opportunities with advisory councils, student organizations, study abroad, research, and immersion experiences. Each of these engaging, and hands-on opportunities can help advance your knowledge into the journalism and communications industry, while also contributing to your career preparation and expanding your professional network.
Given these considerations, getting involved with the college is a great opportunity to enhance your professional skill sets, build your personal brand, and differentiate your resume from others in a competitive marketplace. For more information on ways to get involved with our college, please view the immersion webpage.