Young Alumni Bootcamp Series
The CJC Department of Journalism is hosting an ongoing series of workshops with recent alumni of the program. Launched in the 2017-18 academic year, the Young Alumni Bootcamp series is designed to bring contemporary field perspective to our students and faculty and its purpose is to help reinforce and introduce topics that have not yet become core components of our curriculum. The visitors offer a limited enrollment intensive "bootcamp" course on a specialized topic for students and guest lecture in CJC classes and with faculty during their day-and-a-half visit in Gainesville.
The series is sponsored by the Hugh Cunningham Fund for Journalism Excellence.
2018-19 Series
ANDREW BRIZ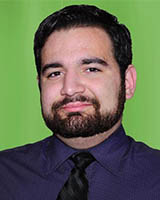 Briz is a news developer at POLITICO and creates web pages, platforms, and applications for the creation and distribution of media. While studying at the University of Florida, he worked briefly as a producer at WUFT in Gainesville, before switching to news development at the station where he was awarded an Excellence in Innovative Technology award by the National Association of Broadcasters. He has interned at WCPO in Cincinnati and The LA Times mostly developing tools like story-builders and Slack-powered live chats. At POLITICO, he's worked on databases of fake news and tools to look at Congressional elections, including election day results. When he's not coding, Andrew is enjoying the saccharine swells of Ariana Grande or creating an enthralling conquest for his Dungeons and Dragons group to encounter.
Twitter @brizandrew
AYANA LAGE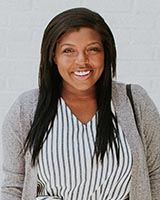 Ayana Lage is a digital marketing specialist, freelance writer and lifestyle blogger based in Tampa, Florida. She graduated from the University of Florida with highest honors in 2015 and previously worked at the Tampa Bay Times and Miami Herald, as well as Bustle, an online women's magazine. She's currently the digital content manager at Global Widget, a health and wellness brand, overseeing SEO strategy and content planning.
Instagram: @ayanagabriellelage
AUNDRE LARROW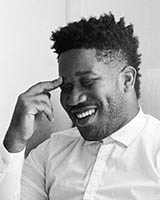 Larrow is a Brooklyn-based photographer and 2017-18 Adobe Creative Resident. On his fifteenth birthday, Aundre Larrow received a Minolta film camera from his high school theater teacher as a gift. Within 3 months, he had blown all of his money processing film filled with portraits of fast friends and loved ones. Ten years later, not much has changed. has spent the last few years shooting editorial and lifestyle content for his clients. He most recently shot the NCAA Tournament, NY Fashion Week and a portrait project about immigration. Some clients include: Adobe, CNN, American Express, Walker and Company, Samsung, Levi's Commuter, Brooklyn Academy of Music, Moment Lens, ONA Bags, Ministry of Supply, Bleacher Report, Mack Weldon and the University of Florida Athletic Association.
Instagram: @aundre
2017-18 Series
JOHN WOODROW COX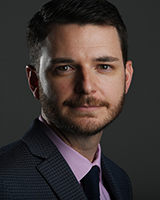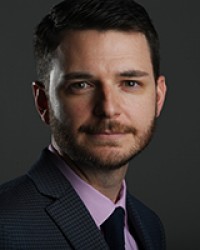 Cox is an enterprise reporter at The Washington Post. He previously worked at the Tampa Bay Times and at the Valley News in New Hampshire. In 2018, his series about the impact of gun violence on children in America was named a finalist for the Pulitzer Prize in feature writing. He is currently working on a book that will expand on his coverage. He has won Scripps Howard's Ernie Pyle Award for Human Interest Storytelling, the Dart Award for Excellence in Coverage of Trauma, Columbia Journalism School's Meyer "Mike" Berger Award for human-interest reporting and the Education Writers Association's Hechinger Grand Prize for Distinguished Education Reporting. He has also been named a finalist for the Michael Kelly Award, the Online News Association's Investigative Data Journalism award and the Livingston Award for Young Journalists. In addition, his stories have been recognized by Mayborn's Best American Newspaper Narrative Writing Contest and the Society for Features Journalism, among others.
OLIVIA MUENTER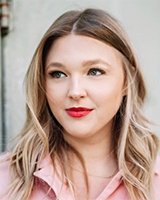 Muenter is the Fashion & Beauty Editor at Bustle.com, the most-visited women's website in the country. Olivia is passionate about writing, editing, and digital media with a focus on all things fashion & beauty. Olivia graduated from the University of Florida in May 2015 with a degree in Journalism.
ASHLEY ROSS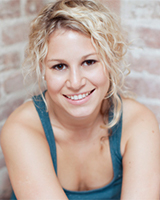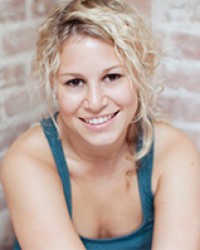 Ross is a freelance writer and managing editor for L2, a business intelligence firm that benchmarks digital performance. Previously, she worked on the web team for TIME, overseeing audience engagement and editing and writing about culture. Her work has appeared in The New York Times, Marie Claire, Cosmopolitan, SHAPE, Country Living, Us Weekly and more. She's a 2010 graduate of the University of Florida.