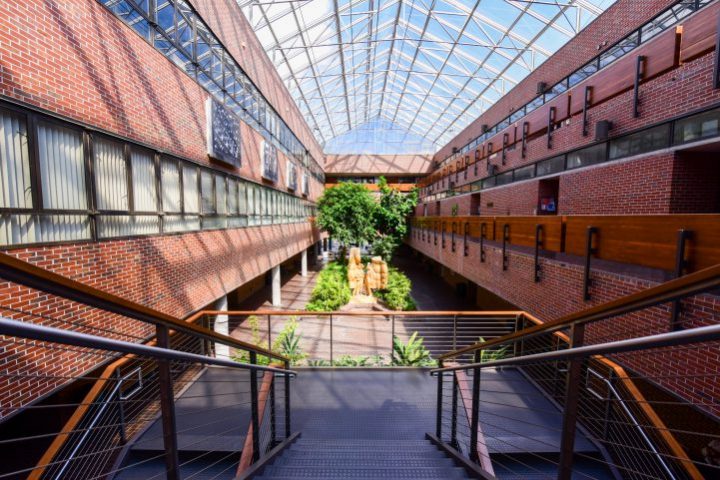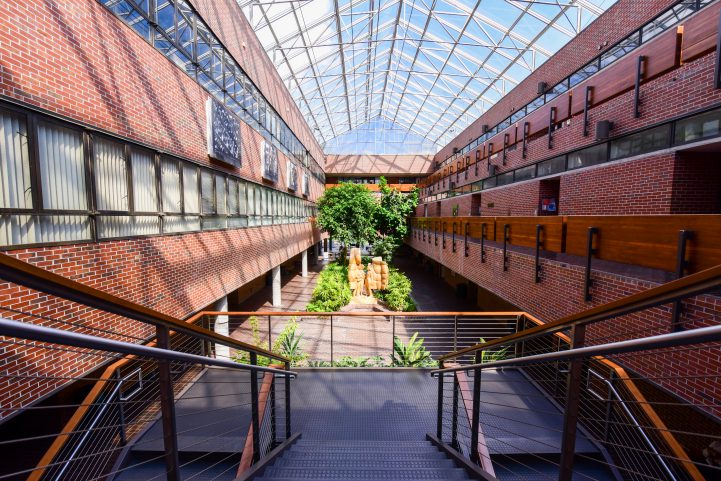 Advisory Council
Jonathan Adams, ADV 1991
Samantha Avivi, ADV 1995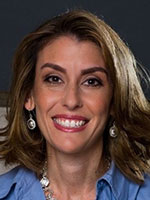 Founder, Avivi Marketing consulting group and Growth Consultant, Jim Stengel Company
Samantha has a passion for building businesses through consumer-led, purpose-driven brands. Her passion was fueled from over twenty years of Client, Agency and Retail experience with some of the world's largest companies including Procter and Gamble, Kimberly Clark, Wal-Mart, BBDO and Y&R. She led iconic brands such as M&M's, Pampers, Head & Shoulders, Fisher Price and ADT. While consulting, Samantha has in multiple categories including Automotive, Business & Professional Services, Consumer Packaged Goods, Energy & Utilities, Entertainment & Sports, Food & Beverage, Heath Care, Media, Nonprofits and Pharmaceuticals. I love developing talent and inspiring others to the possibility of revolutionary brand building.
D. Benny Bennafield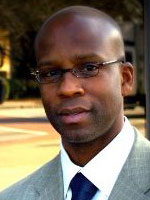 Managing Partner, Propellant Media | Atlanta, GA
A seasoned executive with 20+ years of advertising, marketing and executive management experience, Benny Bennafield has worked with Fortune 200 brands in numerous categories including CPG, automotive, financial services, athletic clothing and footwear, global sporting and technology events, telecom and senior living. He has proven experience in building, maintaining and growing profitable long-term client relationships.
Rob Cherof, ADV 1982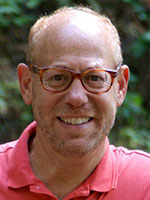 Co-Founder and President, RocketCamp | Decatur, GA
After 30 years working with some of the best agencies, the best clients, and best people in the business, he decided to open RocketCamp, an ad agency focused on brand building and great creative. He served as former EVP and chief marketing officer of BBDO in Atlanta, where he ran an extensive range of accounts including one of the largest (AT&T), one of the most passionate (The Marines), one of the most grounded (REI), and one of the most complex (Dell). Before founding RocketCamp, he sat on the executive board as CMO at BBDO and was instrumental integrating the local Omnicom companies. In addition to his professional career, Cherof always remained consistently engaged within the local ad community in Atlanta and a range of non-profits.
Keith Cutler, ADV 1982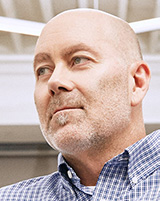 Principal, KC Marketing Group LLC, and Executive Recruiter, MiCa Sports | New York, NY
Keith Cutler is Marketing Director and founding team member of Park & Diamond, Inc., a reimagined comfortable, attractive, ultra-portable and safe bicycle helmet. Keith's extensive sports marketing, media and business development experience has accelerated Park & Diamond's one-of-a-kind business partnerships with global corporate partners.
In addition to Park & Diamond, Cutler runs KCMG Consulting LLC, working closely with sports and entertainment media properties, and startup entrepreneurs on team growth, business development and executive coaching. Other career highlights, include: CBS Television Stations Digital Media, Sr. VP Business Development; Turner Broadcasting (Time Warner), Executive VP, Sports Sales & Marketing; USA Today Baseball Weekly (Gannett), Publisher/co-founder; USA Today (Gannett), Sports Marketing Director.
Keith Cutler serves on the NJ Make-A-Wish, President's Advisory Board, and the University of Florida, College of Journalism/Communications' Advertising Advisory Council. Cutler graduated from the University of Florida (Gainesville, FL) with a B.S. in Advertising, and currently works/lives in NY/NJ.
Dayana Falcon, ADV 2011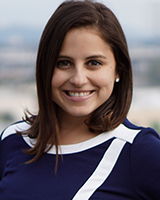 Sales Marketing Manager at The Walt Disney Company (DTCI) and CMO, Millennial Women, Inc.
Dayana Falcon grew up in Miami where the warmth and electricity rubbed off on her starting at an early age. Being the first in her family to attend college, she chose UF where she majored in Advertising. Dayana has been described as pioneering, storyteller, energetic, digital expert, forward-thinking, revenue driver, enthusiastic and her greatest strength is her ability to network. Today, Dayana joins us as the Sales Marketing Manager at Disney Advertising Sales within the DTCI Segment at The Walt Disney Company. She is responsible for leading our B2B go-to-market strategy and strategic white-glove client service in efforts to further evangelize the priorities of The Walt Disney Company. She is also the CMO, Millennial Women, Inc – a compass and multimedia company that brings together women from our generation through life experiences to support each other in becoming the best version of themselves. 
Larry Meador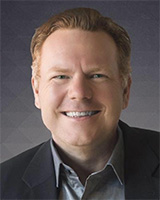 Founder & Chief Strategy Officer, Evok Advertising | Orlando, FL
A 1995 Graduate of the University of Florida, and Bull Gator, Larry is approaching 25 years of contributions to the advertising industry, serving on both the client and agency sides. A recognized and awarded leader in integrated planning, digital marketing and social media, Larry has been named Marketer of the Year by the American Marketing Association. His agency, Evok Advertising, which he founded in 2002, specializes in Consumer Packaged Goods, Healthcare, Travel & Tourism, QSR/Fast Casual and Credit Union advertising and marketing. Their work has been recognized by the American Advertising Federation with multiple ADDY Awards for brands including Hilton Hotels, Pizza Hut, Sockwell Socks, and Pita Pit among others.
Tim O'Sullivan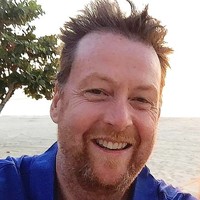 Partner, t b s | Miami/Ft. Lauderdale Area
A multicultural disruptor building client-side and EFFIE winning WPP agency teams (e.g. Unilever, General Mills, The Coca-Cola Company, Nestle and Colgate).  A '92 graduate of UF, Tim started his career successfully convincing dentists to purchase the most expensive manual toothbrush at the time and then dispense them for free to their patients.  Spent the next sixteen years developing the brand management and sales expertise and rigor necessary to successfully grow revenue, profitability and share across multiple P&G assignments in the US and Latin America.  His subsequent leap to the agency side demonstrated that the skills learned and leadership developed at P&G were transferable to building new advertising agency teams and revenue at WPP (Y&R and Geometry/Ogilvy).
Tania Paul, ADV 2011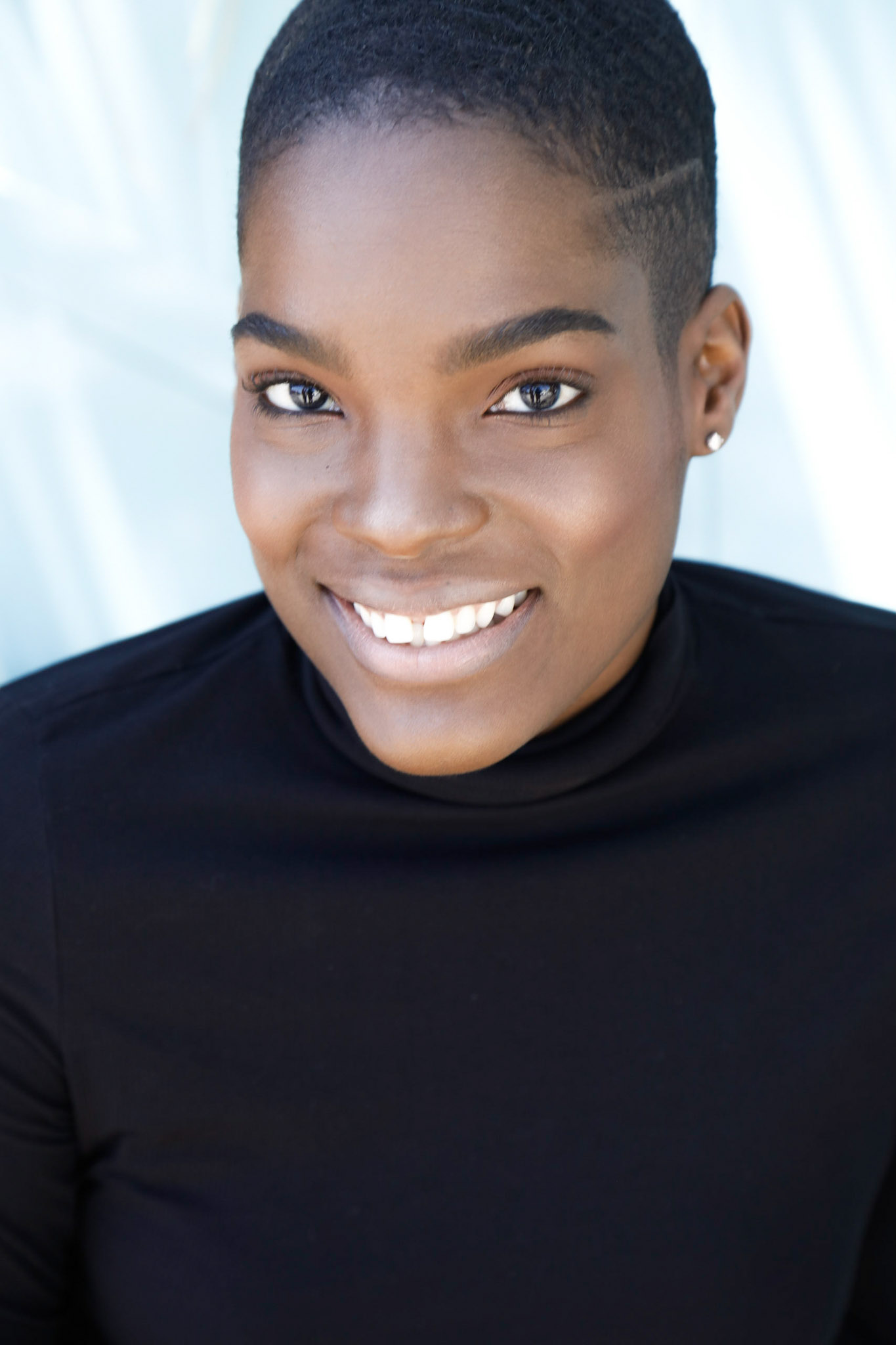 Associate Media Director for Digital Strategy & Activation, Horizon Media | Los Angeles
Tania's career started at Digitas as an Assistant Media Planner in Connecticut and New York city working on accounts like Delta Airlines and Mead Johnson. She then made the move to Los Angeles to accept a Supervisor role on an integrated media team. Tania now works as an Associate Media Director for Digital Strategy & Activation at Horizon Media. She has a plethora of experience in several different verticals including Entertainment, Auto, CPG and Retail. She loves testing emerging media platforms, multicultural marketing and custom content creation. Tania has not only striven to push boundaries for her clients but has also made it a point to play an active role within company cultures, fostering an open, positive and fun place to work. As she moves through her career mentorship and diversity remain top priorities as Tania continues to look for opportunities to share her experiences and help the next generation of digital media mavens get to where she is today.
Nadia Payan
Shane Santiago, ADV 1999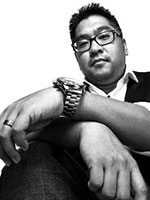 President, Chief Experience Officer at Bravely | Jacksonville, FL
Shane Santiago is a creative leader in digital and interactive advertising, marketing and communications. He is experienced across several verticals including entertainment, non-profit, sports, hospitality, healthcare, retail, technology and more. He honed his craft at various agencies, including Ogilvy Interactive and GMMB, a FleishmanHillard agency and by developing interactive campaigns for a wide range of clients before founding SBS Studios in 2006. SBS Studios cultivated relationships with brands such as Marriott International, Discovery, The NBA, Disney, The Ad Council, ADCOLOR, Comcast, Axe, and Sony Pictures. St. John & Partners acquired SBS Studios in 2013. He currently serves as an ADCOLOR Advisory Board Member and was named an ADCOLOR Innovator in 2012.
Barb Scherer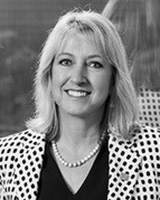 President, Scherer Marketing LLC | Orlando, FL
Barb Scherer has more than 25 years of marketing, advertising and public relations experience including work for major brands and organizations such as Diet Coke, Florida Lottery, Sprint LTD, and Disney's Wide World of Sports before turning her interests to brand strategy, consumer insight research and account planning. Her last agency tenure was serving as President of the Florida office of national ad agency Engauge, Inc., from 2007-2012. In 2012, Barb moved into corporate marketing for Fortune 500 Fifth Third Bank, leading marketing efforts across Florida. Scherer Marketing, LLC is a business consulting firm providing services for marketing planning, research, strategy, advertising, public relations, media, events, social media, business development assessment and ad/PR agency reviews.
Andrew Warden, ADV 1975
Owner, Warden Promotional and Embroidery Company | Orlando, FL
Andrew Warden began his own company over 20 years ago that combines full-service advertising specialties with a wide range of promotional items. The Warden Company offers cost-effective ways to market and promote businesses with custom promotional items that speak to customers and clients.
Dawne Widener-Burrows, PR 1976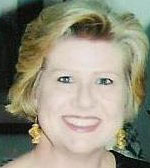 President, Widener Research, LLC | Baltimore, MD
Dawne has over 25+ years experience as a qualitative market research consultant. She specializes in conducting focus groups for clients in a variety of industries including health care, financial services, and communication research on both the web and traditional channels.
David W. Wilson, MSJ 1962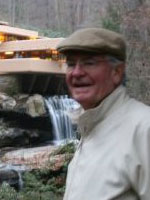 Vice Chairman, HallmarkTassone (ret.) | Orlando, FL
David Wilson's fifty-year-plus advertising career has encompassed account supervision, strategic planning, public relations and copywriting for clients in industries ranging from industrial products to tourism development. His specialties include residential communities, hospitality, sports and entertainment, and political marketing. He managed successful, long-term campaigns for six EPCOT Center participants including General Electric, Met Life, and Kodak; for luxury developments such as John's Island, Longboat Key Club, Lake Nona, Bay Hill and Isleworth; and for Olympic and World Cup Soccer, the Citrus Bowl and the Kansas City Royals Spring Training. His career started when he joined Fred Frailey in Orlando in the mid-1960s to form Frailey & Wilson Advertising which became part of Hallmark-Tassone in 1997, then Ten United in 2000, now part of Engauge. After selling the agency, he built, successfully operated and sold several Moe's Southwest Grills in Volusia County.