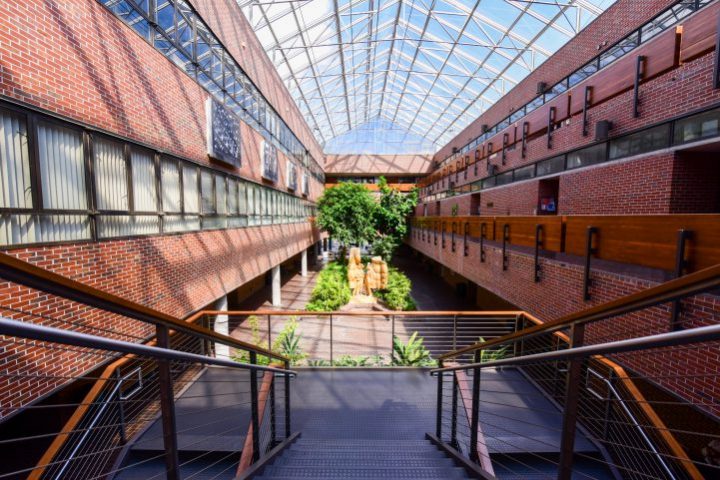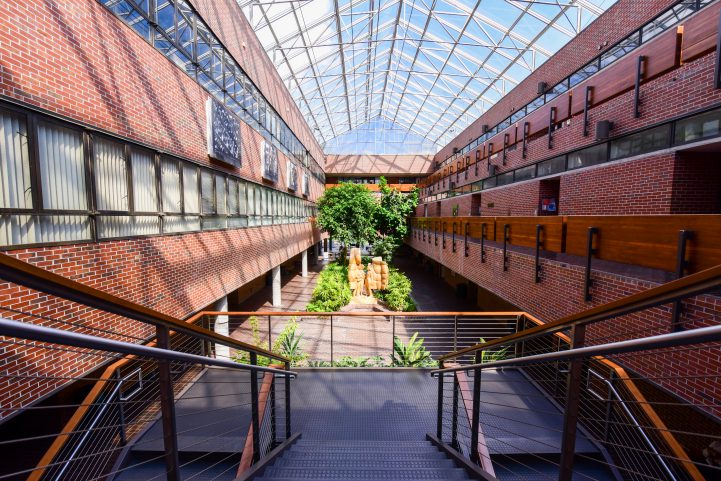 Advisory Council
The Department of Journalism Advisory Council is made up of local, state and national media professionals as a way for the department to communicate with various industries. Members of the Council twice a year (once each in the Fall and Spring semester) and meet with faculty, meet with students and work with the department on issues involving everything from curriculum to careers. To meet with members, please look out for emails from the department chair about upcoming visits. The following people are currently members of the Department of Journalism Advisory Council.
Andrea Adelson
Andrea Adelson is a college football reporter for ESPN.com, focusing on coverage of the ACC. During her time at ESPN, she has done radio, television, podcasts and video content for ESPN.com — all tied to her daily writing and reporting on the ACC blog http://espn.go.com/blog/acc. Before working at ESPN.com, she spent four years as a general assignment/college football columnist at The Orlando Sentinel, covering wide-ranging events from the BCS national championship game to the Daytona 500 to the Arnold Palmer Invitational. She also has worked at The Associated Press in New York as the New York Jets beat reporter, track and field correspondent and copy desk clerk, getting an opportunity to cover the Super Bowl, Heisman Trophy ceremony, 2004 Olympics in Athens and 2005 track and field championships in Helsinki, Finland. Her first job out of college was at the South Florida Sun-Sentinel, where she ended up covering the University of Miami – including the 2001 football national champions and 2001 baseball national champions. Andrea lives in Orlando, Fla., with her husband and two daughters. She graduated from UF with a B.S. in journalism in 1999.
Ed Barber
President Emeritus, Campus Communications, Inc., Gainesville Executive Director, Alligator Alumni Assn., Inc.
Bridget Carey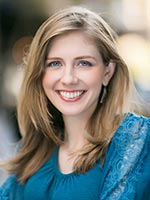 Technology journalist Bridget Carey is a senior editor at CNET. She is the writer and host of CNET Update, a daily news show that examines major trends, hot devices and new apps. She also writes for CNET Magazine. Carey regularly appears as a guest on national radio and television stations, including CBS, NBC, CNN, and CNBC. She also is a contributor to CBSN, the first digital streaming news network. Before joining CNET in New York, she wrote about technology and social media at the Miami Herald. There she produced weekly gadget reviews and wrote "Poked," a column on social media and netiquette. She majored in journalism at the University of Florida in 2006 and was appointed Editor-In-Chief of The Independent Florida Alligator. She lives with her husband in Queens, New York.
Kurt Caywood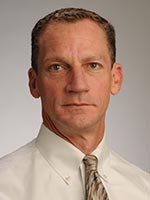 Kurt Caywood is vice president of audience for Times-Union Media, a position in which he oversees all news and information operations, as well as commercial and non-commercial content, product creation, development and maintenance. After rising through the newsroom ranks over two decades as an award-winning sports writer, columnist and editor, Caywood in 2007 was named the first director of audience development at the Topeka (Kan.) Capital-Journal. There he led a print-digital convergence; multiple technical, web and interactive deployments; creation of a 24-7 news operation; and dramatic traffic growth. He subsequently spent three years as director of digital revenue, growing direct digital sales and pioneering cross-disciplinary partnerships. He joined The Florida Times-Union, the largest of Morris Publishing Group's 12 dailies, in May 2012, as its first VP of audience. Caywood has a bachelor of arts degree in political science from the University of Kansas.
Betty Cortina
Media Consultant, Pompano Beach
Bill Church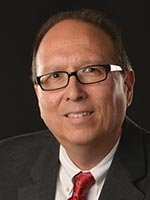 Bill Church is executive editor of Herald-Tribune Media Group in Sarasota, Florida. He is a two-time Pulitzer jurist. He joined the Sarasota Herald-Tribunein January 2013, after working as an editor of newspapers in Oklahoma, Wisconsin, Michigan, Indiana, New York and Oregon. In 2015, Editor and Publisher magazine named the Herald-Tribune to its "10 That Do It Right" list. The Herald-Tribune was named an APME Innovator of the Year Finalist in 2014. Bill was elected to the Associated Press Media Editors' national board in 2011 and serves on its executive committee. He will become APME president in 2016. In 2010, he received the national Robert J. McGruder Diversity Leadership Award. He is a former McCormick Fellow. He earned a bachelor's degree with distinction in economics from the University of Oklahoma. He studied economics at Northwestern University before completing a master's degree in administration from Central Michigan University. He has taught marketing and mass media at the university level.
Lenore Devore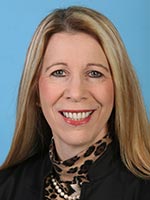 Lenore Devore was named editor of The Ledger in June 2011 following 13 years as managing editor and three years before that as assistant managing editor and metro editor. After becoming editor, she createdThe Ledger's investigative reporting team, which won the 2014 Brechner Center Award for its weekly "Eye on Polk" series. In addition to running The Ledgernewsroom, she also oversees the News Chief and Polk Life magazine. She has been involved in many projects, including the creation of a Spanish-language monthly and the transition to a 24-hour news cycle. She came to The Ledger from Florida Today newspaper in Melbourne, where she worked for 10 years. She started as a reporter but moved to the editing ranks after only 10 months. Here favorite job there was serving as aerospace editor as NASA returned to flight following the Challenger disaster. Lenore is a native New Yorker who grew up in Connecticut but moved to Florida right before she turned 16. After graduating from Boca Raton High School, she went to the University of Florida, from which she was graduated in 1984 with a bachelor's degree in journalism. She currently serves as chair for the advisory council for UF's College of Journalism.
Carlos Frias
Carlos Frías is a writer, father, eater, sleeper … a journalist at The Palm Beach Post and author of "Take Me With You: A Secret Search for Family in a Forbidden Cuba" (Simon and Schuster, 2008). He is the Miami-born son of Cuban exiles who spent the formative years of his journalism career roaming the South as a sportswriter. So he figures that makes him a Southern-fried Cuban. He's been a beat writer, a cops reporter and, most rewardingly, a features writer and occasional columnist for The Palm Beach Post. He will always remain a recovering sportswriter. He's a voting member of the Baseball Writers Association of America and considers himself lucky to have covered Greg Maddux in his prime.
Jon Glass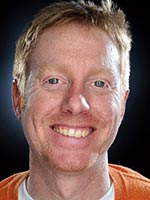 Jon Glass has served as Collaborative Media Room general manager at Syracuse University's Newhouse School since 2007. He teaches the Web Journalism and Innovation course that focuses on current industry issues, social media, data journalism and multimedia storytelling. Also, Jon serves as executive producer for TheNewsHouse.com, a nationally recognized digital service for the SU community produced and managed by the leadership team in his Advanced Web Journalism course. Prior to joining the Newhouse School, Jon was the online content director for PalmBeachPost.com, where he spent 11 years leading and developing award-winning digital products for the newsroom and online departments. Also, Jon worked as a news reporter at the Herald-Journal in Spartanburg, S.C., and helped launch the newspaper's first website. Jon is a 1994 graduate of the University of Florida with a B.S. in journalism and minor in education. He spent his college career at The Independent Florida Alligator,including as editor-in-chief and the first Alligator.org online editor. Currently, Jon is working toward a master's degree in geography at Syracuse for which his research focuses on understanding the spatial relationships between media companies and consumers. Connect with Jon at JonNGlass.com or@jonvibe.
Reggie Grant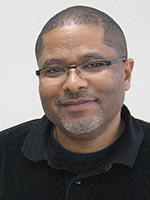 Reggie Grant is an Assistant Professor of Journalism at Tallahassee Community College and faculty adviser of the college's award-winning student newspaper,The Talon. Prior to working at TCC, he taught media production for 11 years at Lincoln High School. Reggie has been nationally recognized for his innovative use of media in the classroom. He worked as a full-time journalist for six years at the Sarasota Herald-Tribune and Florida Today. In graduate school, he worked as a freelance photojournalist for the New York Times Regional Newspaper Group and various other media outlets. He earned his master's degree in journalism from Florida A&M University and his bachelor's degree in journalism from the University of Florida. He is a proud Independent Florida Alligator alumnus.
Irvin B. Harrell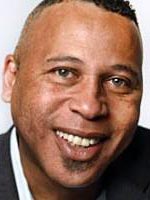 Irvin B. Harrell, the current Coordinator of Strategy and Marketing for the College of Health Sciences at Old Dominion University, has been a journalist for more than 25 years. He received his Bachelors of Science in Journalism from the University of Florida in 1989 and is currently working on his Masters at Old Dominion University. Harrell ownswww.johnqgolfer.com, a website being developed from a blog he started several years ago. Harrell has worked at several newspapers, many of them in Florida. The Tampa Tribune, Tampa Bay Times, South Florida Sun-Sentinel, Detroit News, The Virginian-Pilot and the St. Louis Post-Dispatch are among the newspapers where Harrell has worked. Harrell has held a variety of jobs: writer, copyeditor, assistant photo editor, music writer, assistant news editor, assistant city editor, political editor, assistant business editor, director community outreach, newsroom recruiter, as well as urban and suburban editor. He has been a longtime member of the National Association of Black Journalists, the National Association of Hispanic Journalists and the Society of Professional Journalists. He served as President of the Greater St. Louis Association of Black Journalists for nearly five years. He also served as Vice President for Programming for the St. Louis Press Club and was a board member for several years for the Missouri-based Diversity Awareness Partnership. Harrell joined the advisory board about two and a half years ago.
Rick Hirsch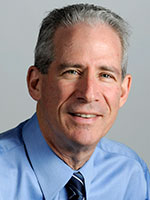 Rick Hirsch is managing editor of The Miami Herald, where he has worked as a reporter and editor for 35 years. He is responsible for day-to-day oversight ofThe Herald's news content in print and on digital platforms – desktop, tablet and mobile. He played a key role in the news organization's shift into digital news and video, as well as the launch of its collaboration with WLRN-91.3 FM that is known as the WLRN-Miami Herald News. He also supervises newsroom training and recruiting. Prior to moving into digital journalism in 2003, Hirsch served in a variety of editing and reporting roles, including managing editor of the newspaper's Broward County edition, and city editor. In Miami, he has supervised The Herald's coverage of local government, public and private schools, and played a key role in coverage of Hurricane Andrew and its aftermath, which won a Pulitzer Prize. As a reporter, he specialized in government, politics and urban affairs reporting. He's also served a two-year term as a Pulitzer Prize juror. Hirsch is past president of the Florida Society of News Editors, a member of the Florida International University Student Media Board, past chair of the University of Florida's Department of Journalism Advisory Council, and a University of Florida alumnus of distinction.
Boyzell Hosey
Director of Photography/Multimedia, Tampa Bay Times/tampabay.com St. Petersburg
Beth Kassab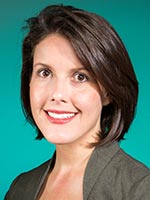 Beth Kassab is a senior columnist at the Orlando Sentinel. She writes about education, transportation, politics, co-existing in Central Florida's suburbs with bears and coyotes and many other topics. Beth is a rare Orlando native who joined the Sentinel in 2001. She covered local government and the court system before moving to the Business Desk to cover tourism and aviation. She wrote the Sentinel's business column before starting a local column in 2011. Beth won first place in digital innovation from the Florida Society of News Editors in 2014 for her series "Central Florida's Other Best Downtown." She has appeared on CNN, MSNBC, NBC Nightly News and FOX-Channel35. Beth graduated from the University of Florida with a degree in journalism. She lives in Oviedo with her husband and two young children. Her column runs in the Sentinel every Tuesday, Thursday and Saturday and is featured on OrlandoSentinel.com.
Jacki Levine
Editor, Gainesville Magazine, Gainesville
Kevin McDonald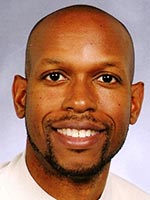 Kevin McDonald is an assistant principal for student affairs at Brandon High School in the Hillsborough County School District near Tampa. Prior to this administrative appointment at his alma mater, he was a teacher for 13 and a half years in Palm Beach and Hillsborough counties in which he worked as the dean of students at a middle school and taught all levels of English as well as Journalism, SAT Prep, Developmental Language, Intensive Reading and Intensive Math at the high school level. During this time he also served as a newspaper sponsor, professional development coordinator and co-sponsor of the National English Honor Society. Several of his opinion essays on education have appeared in The South Florida Sun-Sentinel, South Florida Times and The Tampa Tribune. Before his tenure in the public school system, Kevin was a reporter at The St. Augustine Record, The Bradenton Herald andBankrate.com in North Palm Beach. He was also a copywriter in West Palm Beach who wrote scripts for Leonard Nimoy, the host of a defunct cable business show called "The Next Wave." Originally from Tampa, Kevin has a bachelor's degree in journalism and a master's degree in mass communication from the University of Florida. He also has an educational specialist degree in educational leadership from Nova Southeastern University.
Dean Ridings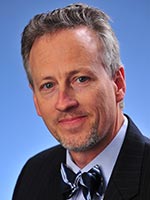 Dean Ridings joined the Florida Press Association as manager of its subsidiary in 1997 and has served as its president & CEO since 2000. FPA is located in Orlando and Tallahassee and is the trade association for Florida's news media organizations. It advocates before the legislature on behalf of Florida's news media and provides media-agency services for regional and national advertisers through its subsidiary, Intersect Media Solutions. Ridings began his news media career as publisher of a community daily newspaper in Missouri, and he has also published newspapers in North Carolina, Tennessee and Florida. He graduated Summa Cum Laude from Flagler College with a Bachelor's Degree in Business Administration and he is a Certified Association Executive as designated by the Center for Association Leadership (ASAE). Ridings serves on the board of trustees of Leadership Florida, the First Amendment Foundation, and Florida TaxWatch. He and his wife Kellie live in DeLand, Florida.
Danny Sanchez
Danny Sanchez is the Audience Development Manager for the Sun Sentineland Orlando Sentinel, where he develops digital audience strategy, creates digital products, builds web applications, analyses metrics and is lead on search engine optimization. Danny was previously digital editor at Sun-Sentinel.com, as well as digital editor at the formerly integrated newsrooms of the Hartford Courant and FOX CT. He has also worked as an online news producer at OrlandoSentinel.com and TampaBay.com, as well as written local news stories and restaurant reviews published in the Sun Sentinel and Miami Herald. Danny is a former Alligator metro editor and proud graduate of the UF College of Journalism and Communications.
Anne Saul
Anne Saul is a retired journalist, having spent most of her career at Gannett newspapers and on the corporate staff where she was systems editor and coordinated computer-assisted reporting and video storytelling training for Gannett newsrooms before her 2009 retirement. Saul is a graduate of the University of Florida College of Journalism and Communications and a 1993 Alumna of Distinction. Her career took her from reporting at the Pensacola News Journal, the Orlando Sentinel, and TODAY (now FLORIDA TODAY) in Brevard County where she later became City Editor and Managing Editor. Anne joined the USA TODAY startup team as news editor in 1982 and later Gannett News Service managing editor/South, following which she served three years as executive editor at the Pensacola News Journal before joining the Gannett corporate staff. She is a member of the Online News Association for which she coordinates a fellowship program for early-career digital journalists. She has served on the CJC Department of Journalism advisory council for more than 25 years, including two has chair in 2011-12. An Irish émigré, Saul enjoys traveling in Europe – and especially to Ireland where she has many relatives. She lives in Alexandria, Va. where she serves on the boards of her homeowners association and community garden advisory board. She is an avid gardener and grows many of her own vegetables.
Mary Shedden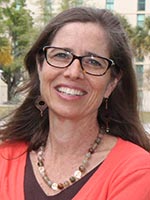 Mary Shedden is news director at WUSF.
Since arriving at Tampa's NPR affiliate in 2013, she has worked as a reporter and as editor of the Health News Florida journalism collaborative for NPR stations in Tampa, Miami and Orlando.
In the past 20 years, she's told the stories of retired pro athletes in chronic pain, children poisoned by toxic toys, and seniors who nearly overdosed on prescription drugs.
A 1990 graduate of the University of Florida's College of Journalism and Communications, her work at The Tampa Tribune and TBO.com, Florida Today and the Gainesville Sun have been honored by professional organizations including the Society of Professional Journalists, Associated Press Sports Editors, and the Florida Society of News Editors.
Chuck Tobin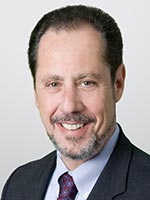 Chuck Tobin, a graduate of both UF's College of Journalism & Communications and College of Law, is a partner in Holland & Knight's Washington, D.C., office. He chairs the law firm's National Media Practice Team. Tobin defends journalists' and the public's First Amendment rights in libel, privacy and FOIA litigation in state and federal courts around the country, and he counsels newsrooms and web operators on editorial content and advertising. He has conducted seminars for journalists at hundreds of television stations and newspapers. Prior to joining his law firm, Tobin was an in-house counsel at Gannett Co., Inc., which publishes USA TODAY and owns newspapers and television stations throughout the country. Before law school, he was a reporter for the News-Press in Ft. Myers, FL. Tobin is a past Chair of the media law committees of both the Florida and District of Columbia bar associations, a past Chair of the American Bar Association Forum on Communications Law, and a past Editor-in-Chief and current Senior Editor of the journal LITIGATION. He is consistently rated by Best Lawyers, Chambers USA, and Washingtonian as one of the top First Amendment and media lawyers in the country.