2021 Collier Prize Winners
$25,000 Collier Prize Awarded to The Marshall Project and Mississippi Today for Investigation into Mississippi Penal System
A five-part series taking readers inside America's most dangerous penal system earned The Marshall Project and Mississippi Today the 2021 Collier Prize for State Government Accountability. The $25,000 award, offered by the University of Florida College of Journalism and Communications (UFCJC), is one of the largest journalism prizes in the nation.
The 2020 series, "Mississippi Penal System, Uncovered," chronicled the violence in Mississippi prisons where neither inmates nor guards are safe, financial improprieties with the private company running Mississippi prisons, and the continued existence of debtors' prisons. The series was investigated by The Marshall Project, a nonpartisan, nonprofit news organization that seeks to create and sustain a sense of national urgency about the U.S. criminal justice system, and Mississippi Today,  the state's first nonprofit, nonpartisan newsroom covering a myriad of beats including politics and policy, education, public health, justice, environment, equity and sports.
According to Ted Bridis, UFCJC Rob Hiaasen Lecturer in Investigative Reporting and award administrator and judge, "The series represents powerful journalism about what appears to be the only state government in America that locks away hundreds of impoverished people convicted of non-violent crimes – mostly Blacks – because they are unable to afford to pay court-ordered debts. The strong storytelling – which included interviews with more than 50 inmates and legal experts over 14 months – extends earlier reporting on the subject by other news organizations and raises important legal and constitutional questions about the practice."
Other parts of the series focused on that state's Corrections Department, including the horrific rate at which its understaffed, low-paid prison guards are overwhelmed and assaulted by inmates – more than 340 times a year. There was plenty of outrage in its findings: It also revealed – based on public records and its own accounting analysis that was never disputed – that private prison management contractors were often responsible for such staff shortages, and these companies avoided paying millions of dollars in financial penalties.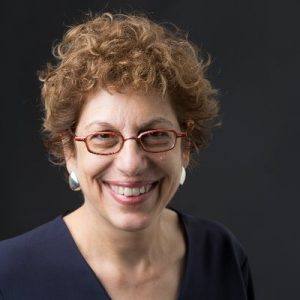 "We are honored by this recognition of the work Marshall Project reporters and our partners at Mississippi Today did to expose disturbing practices in Mississippi's prison system," said Susan Chira, editor-in-chief of The Marshall Project. "It's particularly gratifying that the stories have prompted changes and renewed scrutiny by the state."
"This reporting — among the most impactful government accountability journalism in Mississippi's history — should be held up as a shining example of the power of newsroom collaboration," said Adam Ganucheau, Mississippi Today's editor-in-chief. "Pairing Mississippi Today's local, boots-on-the-ground reporting with the resources and renowned talent of the journalists at The Marshall Project allowed us to expose profound wrongs and change many lives for the better. We're so proud to have been part of this project."
The Collier Prize was founded by Nathan S. Collier, founder and chairman of The Collier Companies headquartered in Gainesville, Florida, to encourage coverage of state government, focusing on investigative and political reporting. Collier said, "The greatest good the Collier Prize can have lies in creating a deterrent effect. Let it be known far and wide that someone is watching, that there are guardians, that accountability does exist." Collier is a descendant of Peter Fenelon Collier, who in 1888 founded Collier's, a weekly magazine focused on investigative journalism and publishing stories from renowned journalists such as Jack London, Upton Sinclair, Ida Tarbell and Samuel Hopkins Adams.
A story by cleveland.com on the vast network of influence that utility company FirstEnergy had on lawmakers throughout the state, was named runner-up.  Bridis said of the cleveland.com series, "It was a shocking, deeply reported expose of allegations of corruption and bribery in state government by a powerful utility accused of using its profits to wield influence and punish lawmakers and regulators who stood in its way even when they believed the company's interests conflicted with those of citizens and ratepayers."
Mississippi Penal System, Unplugged