The Collier Prize for State Government Accountability at the University of Florida is one of the largest journalism prizes in the nation. It is designed to encourage coverage of state government in every state, focusing on investigative and political reporting.
The $25,000 Collier Prize for State Government Accountability recognizes the best U. S. professional reporting on state government accountability in any medium or on any platform and is available to any news organization on any platform. There are not separate sub-divisions for market size or circulation.
The Collier Prize for State Government Accountability is announced annually at the White House Correspondents' Association dinner.
The Collier Prize Entries are judged on how well they reflect excellence in accountability coverage of state government, with special attention paid to overcoming challenges or difficulties in reporting or publishing, and any significant impact from the reporting.
The 2023 prize entry period is now closed. Check back in September for the entry period for the 2024 prize.
2022 Winner: The Miami Herald and Pro Publica
A five-part series on a Florida government program that failed to aid families of children who suffered catastrophic brain injuries at birth earned the Miami Herald and ProPublica the 2022 Collier Prize for State Government Accountability. The winning series, "Birth & Betrayal," investigated a Florida program, created by the state legislature to protect OB-GYNS from huge malpractice bills, which deprives families of their right to sue in the event of a birth gone wrong. It provides a one-time payment and promises to cover lifetime medical expenses. Some hard-pressed parents report a bureaucratic nightmare that has been anything but supportive. Days after the Herald and ProPublica series was published, the Legislature unanimously passed a sweeping reform of the 33-year-old program.
Second place was awarded to the Charlotte (North Carolina) Observer for its five-part series, "Death In the Fastlane." The Observer investigated extreme speeding by drivers on North Carolina highways that claimed the lives of more than 1,800 people in the state over the past five years, playing an even bigger role in the highway carnage than alcohol. The investigation uncovered lax treatment of speeders by judges, repeat offenders and a lack of enforcement by police.
Third place was awarded to ProPublica for "Welfare States," an investigative series that found that Southwestern states have, for years, been declining to spend billions in federal welfare funding meant to go to poor families. The investigation coincided with the 25th anniversary of welfare reform and a debate in Congress over the fate of cash assistance in the form of the new child tax credit.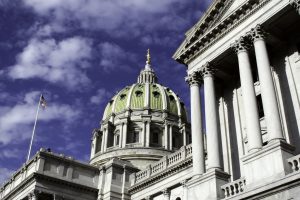 For more information, send an e-mail to collierprize@ufl.edu or complete this form.