The entry period for the 2024 prize is now open until Jan. 31, 2024. The 2024 prize is awarded for investigative work conducted in 2023. Click here to submit your entry.
The $25,000 Collier Prize for State Government Accountability at the University of Florida is one of the largest journalism prizes in the nation. It is designed to encourage coverage of state-level government in every state, focusing on investigative and political reporting. The prize, announced annually at the White House Correspondents' Association dinner,  recognizes the best U. S. professional reporting on state government accountability in any medium or on any platform and is available to any news organization.
The Los Angeles Times won the 2023 Collier Prize for an investigation into the shortcomings in the California Bar's regulation of lawyers in a two-year investigation that culminated last year. The stories demonstrated the many ways that feeble, and at times non-existent, regulation had enabled the exploitation of the vulnerable and the corruption of the court system by wealthy and powerful lawyers.
Second place was awarded to the Miami Herald for an exposé uncovering details of Florida Gov. Ron DeSantis' order to fly 49 South American asylum seekers to Martha's Vineyard as part of what he described as a political statement about immigration enforcement.
Third place was awarded to The Marshall Project, NBC News and ProPublica for exposing abusive conditions inside a Louisiana state facility for juvenile offenders that were considered troublemakers.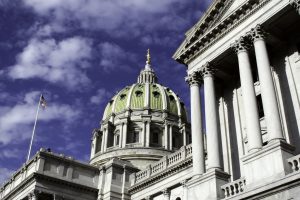 For more information, send an e-mail to collierprize@ufl.edu or complete this form.