Friday, April 20, 2018
9:30 a.m. – Noon
The Chamber, Reitz Union
A morning workshop featuring some of the College's top alumni, designed to inspire students to enter the workforce with confidence and impact.
Agenda:
9:30 -10 a.m.
Continental Breakfast and Networking
10 – 10:45 a.m.
Welcome, Introductions, Keynote with Michelle Ebanks
10:50 -11:50 a.m. 
Panel Discussion with Helen Stefan Moreau, JaSheika James,                                JaNeika James and Cheryl Lucanegro
12-1 p.m.
Lunch/breakout conversations with the panelists for the first 50 registrants.
MODERATOR: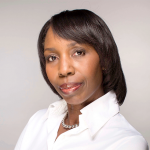 MIRA LOWE, Director
Innovation News Center| UF College of Journalism and Communications
Lowe comes to UF from CNN Digital where she served as a senior editor. In the INC, the College's award-winning multimedia newsroom, she leads a team of seven news professionals and more than 500 student journalists each year to provide local news coverage for 19 north central Florida counties. Lowe was formerly editor-in-chief of JET magazine (the first woman to hold that position), assistant managing editor at EBONY magazine, and worked for 18 years at Newsday in New York.
2018 PANELISTS: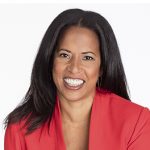 MICHELLE EBANKS, B.A. Business Administration 1984
Publisher and President | Essence Magazine
Ebanks leads the number one media and communication company dedicated to African-American women. At the helm of ESSENCE since 2001, Ebanks has emerged as a foremost authority on women and the multicultural market, as well as a passionate brand steward focused on the cross-platform expansion of ESSENCE from traditional magazine media to an international powerhouse comprising digital, video, television and experiential.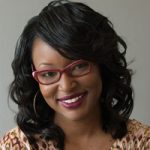 JANEIKA JAMES, B.S. Telecommunication 2003, M.A. Syracuse University
Executive Story Editor| "Empire" |Twentieth Century FOX Television
After graduating from CJC, James pursued a Master's of Fine Arts at Syracuse University in television, radio and film. During her time in graduate school, she conducted an interview with TV writer and producer Yvetta Lee Bowser and, with her mentorship and guidance, James launched her career.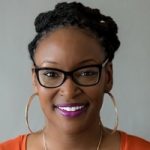 JASHEIKA JAMES, B.S. Telecommunication 2003
Executive Story Editor| "Empire" |Twentieth Century FOX Television
James, twin sister of JaNeika, became a scriptwriter after  completing ABC's Talent Development Production Associate program in Burbank, Calif. Since then, James has worked on several hit series including "Desperate Housewives," "Dexter" and "Revenge."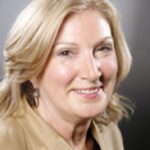 CHERYL LUCANEGRO, B.S. Journalism 1975
Retired|SVP Advertising Sales at Pandora
and VP of Sales at SoundHound
Lucanegro created the advertising model for Pandora and then SoundHound and managed the sales, advertising operations and sales marketing teams to execute on company revenue goals. She is a media industry veteran with a reputation for building and growing new media outlets.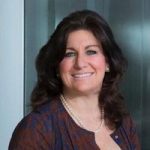 HELEN STEFAN MOREAU, B.S. Public Relations 1988
CEO/President| The Midtown Group
At age 23, Moreau quit her job at a Washington, D.C.,
staffing firm to start her own placement company.
Twenty-two years later, Moreau's Midtown Group has grown into a firm with 24 full-time employees, more than 300 part-timers and an additional office in Chicago.
CONFERENCE FOUNDER: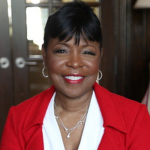 GALE KING, B.S. JOURNALISM 1983,
M.A. PUBLIC ADMINISTRATION 1986
EXECUTIVE VICE PRESIDENT AND CHIEF ADMINISTRATIVE OFFICER |NATIONWIDE
King has served in multiple senior leadership roles during her tenure at Nationwide. Since 2012, she has been responsible for developing the strategies that focus on recruiting, retaining and engaging more than 33,000 associates. She serves on the board of directors for the National Urban League, the University of Florida Foundation, the Columbus Museum of Art and the Executive Leadership Council. She has established the Gale V. King Endowed Fund for Excellence at UF.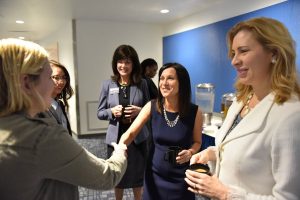 "It is important to believe in yourself and have self confidence because if you don't, no one will. Remember you are your own biggest advocate and the only person in the world who can truly tell the world that you matter," said Sarai Cruz, B.S. Public Relations 2015, about what she learned at Becoming a Woman of Influence 2015.
Read The Top Ten Lessons I Learned About Becoming a Woman of Influence by Sarai Cruz
See what happened at Becoming a Woman of Influence 2017
See what happened at Becoming a Woman of Influence 2016