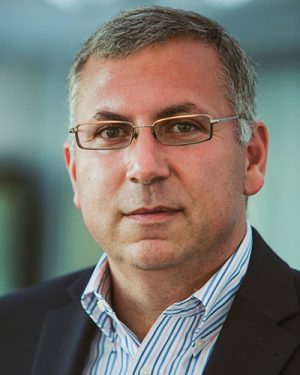 Sandor Bondorowsky
B.S. Telecommunication, 1992
Founder and president, Total Media Productions, Inc.

Hall of Fame 2017
Sandor Bondorowsky, B.S. Telecommunication 1992, is founder and president of Total Media Productions, Inc., the parent company of Remote Digital Media (RDM), a multi-camera, full-service production company based in New Jersey and operating globally.
Bondorowsky began his career as a technical director at America's Talking, a former cable television channel featuring talk programming, and then helped launch Fox News Channel. He spent many years as a freelance technical director for productions ranging from daytime talk ("Ricki Lake," "The Tony Danza Show," and "Martha Stewart") to major broadcast events such as the "12/12/12 Concert," "VH1 Divas," Rock and Roll Hall of Fame induction ceremonies, Democratic conventions and inaugurations, the "In Performance at the White House" series on PBS and many others. He launched RDM in 2004, has been involved with an IP broadcasting startup called Senza Tech and is now moving into the virtual reality world with Total Media VR, Inc.