CJC Aluma Chosen for SEC Policy Director Position
Heather Slavkin Corzo, B.S. Journalism 2001, is the new policy director at the U.S. Securities and Exchange Commission (SEC). In this position, she will lead a team of policy experts who will advise SEC Chair Gary Gensler on rulemakings.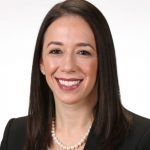 Before joining the SEC, Corzo was the director of capital markets policy at the American Federation of Labor and Congress of Industrial Organizations (AFL-CIO), a federation of labor unions. She also was the head of U.S. policy at the Principles for Responsible Investment, a UN-supported sustainable investing advocacy group, and a senior fellow at Americans for Financial Reform, a lobbying group that supports stricter financial regulation.
Posted: April 22, 2021
Category: Alumni News, College News
Tagged as: Heather Slavkin Corzo