Andrew Selepak Comments on Possible TikTok Purchase and Twitter Precedent
Andrew Selepak, University of Florida College of Journalism and Communications Telecommunication lecturer and coordinator of the online Master's program with a specialization in social media, was quoted in "Here's Why Microsoft Wants to Buy TikTok and What Trump Has to Do With It" published in USA Today on Aug. 4.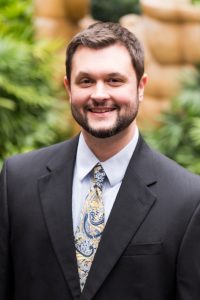 The article features Microsoft's possible acquisition of the social media video platform TikTok. The purchase could deliver a major platform to rival Facebook and Google-owned YouTube. It might also help Microsoft become more popular with young people.
According to Selepak, "At first, it attracted mostly 13-to-17-year olds. Then the coronavirus pandemic hit and older people said: 'I guess I will try TikTok' and now you've got users over the age of 18 suddenly using it."
Selepak was also quoted in "Twitter Sets 'Interesting Precedent' in Suspending Donald Trump Jr.'s Account for Misinformation, Experts Say" published on Inquisitr.com on July 29.
Twitter briefly suspended Donald Trump Jr.'s account for posting false statements about hydroxychloroquine as a cure for the COVID-19 pandemic.
According to Selepak, Twitter's temporary restriction of Trump Jr.'s account comes as the platform removed thousands of accounts affiliated with the conspiracy theory QAnon. "Doing so just gives further ammunition to conservatives who believe that social media is engaged in a broad attempt to silence them," he said.
Posted: August 5, 2020
Category: Alumni News, College News
Tagged as: Andrew Selepak