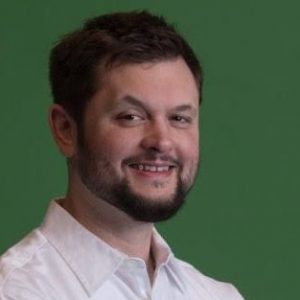 Andrew Selepak, Ph.D.
Program Coordinator - Master's program with specialization in Social Media
Instructional Assistant Professor - Department of Media Production, Management, and Technology
Areas of Expertise
Audience/Consumer Insights, Pop Culture, Social Media
Education
Ph.D., Mass Communications, University of Florida
M.A., Communications, George Mason University
B.A., American History, University of Virginia
News
Publications
Selepak, A. G. (2018). Exploring anti-science attitudes among political and Christian conservatives through an examination of American universities on Twitter. Cogent Social Sciences, 4(1).
Selepak, A.G., & Cain, J. (2015). Manufacturing white criminals: Depictions of criminality and violence on Law & Order. Cogent Social Sciences, 1(1).
Martinez Jr., B. A., & Selepak, A. (2014). The sound of hate: Exploring the use of hate core song lyrics as a recruiting strategy by the White Power Movement. Intercom-Revista Brasileira de Ciências da Comunicação, 37(2), 153-175.
Martinez Jr., B. A., & Selepak, A. (2013). Power and violence in Angry Aryans song lyrics: A racist skinhead communication strategy to recruit and shape a collective identity in the White Power Movement. Comunicação & Sociedade, 35(1), 153-180.
Selepak, A., & Sutherland, J. (2012). The Ku Klux Klan, conservative politics and religion: Taking extremism to the political mainstream. Politics, Religion, & Ideology, 13(1), 75-98.
Selepak, A. (2010). Skinhead Super Mario Brothers: An examination of racist and violent games on White Supremacist Web Sites. Journal of Criminal Justice and Popular Culture, 17(1), 1-47.
Courses
Syllabi from the current and three previous semesters: