Andrew Selepak Comments on Future Jobs and Social Media Support Groups
Andrew Selepak, University of Florida College of Journalism and Communications director of the online  Master's program with a specialization in social media, was quoted in "15 Cool Jobs You Could Have in the Future" published in the Reader's Digest October 2018 edition.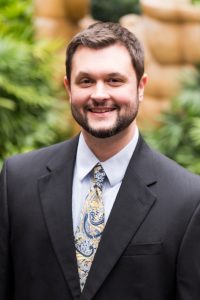 Selepak comments on the possible future position of virtual reality programmer. He says that virtual reality and augmented reality adventures will require computer programmers and designers to create these new worlds.
"Since virtual reality is virtual, someone will have to create it, and more and more people will need to have the training and skills to deliver on the future," he said.
Selepak was also quoted in "The Surprising Place to Find Free Suicide Prevention Support" published on REWIRE on Sept. 21. The article features social media support groups for suicide prevention.
"Social media often gets a bad reputation for causing some of society's ills, such as fake news, cyberbullying and self-esteem issues," said Selepak. "But social media can also be the world's largest support network."
Posted: September 28, 2018
Category: Alumni News, College News
Tagged as: Andrew Selepak, Reader's Digest, REWIRE