CJC Faculty and Students Publish Paper on Empowering Elderly Patients to Voice Health Concerns
University of Florida College of Journalism and Communications doctoral students Rachel Damiani, Amanda Kastrinos and Summer Shelton and Dr. Debbie Treise, Division of Graduate Studies and Research senior associate dean, are the authors of "Practice Makes Empowered: Cultivating Elderly Patients' Voices to Protect Their Health Through an Interactive Training" published in Health Communication on July 27.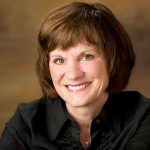 The study was intended to empower elderly patients to ask their physicians to wash their hands to reduce the incidence of hospital-acquired infections. For the study, a series of training videos were created to encourage older people to voice their health concerns.
Posted: August 9, 2018
Category: College News, Student News
Tagged as: Debbie Treise, health communication