WUFT Executive Director Speaks on the Public Safety Role of Public Broadcasting Stations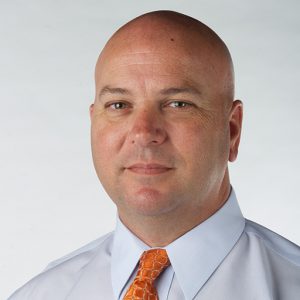 Randy Wright, executive director of the Division of Media Properties at the University of Florida College of Journalism and Communications, on July 28 was part of a panel in Washington, D.C. that discussed public broadcasting's public safety mission.
The event, organized by America's Public Television Stations, NPR and PBS in conjunction with the Public Broadcasting Caucus, was open to all Congressional staff "to learn more about the public safety mission of public broadcasting stations and their life-saving impact in communities nationwide – including partnerships with the U.S. Department of Homeland Security and statewide efforts to address critical public safety communications challenges."
Wright was joined on the panel by Anne Brachman, senior vice president, Government Affairs, Corporation for Public Broadcasting; Joshua Adams, executive director of Operations, Houston Public Media; and Dana Golub, executive director, PBS Warning, Alert and Response Network (WARN).
Wright outlined the multiplatform impact of the Florida Public Radio Emergency Network (FPREN) and the positive public safety impact of the statewide Florida public media project. FPREN's Storm Center, located at WUFT-FM/TV as part of the UF College of Journalism and Communications, played a critical role during Hurricanes Hermine and Matthew which hit Florida in 2016 and continues to serve the entire state of Florida, including 13 public media properties from Miami and Key West to Tampa, Orlando and Pensacola with multiplatform content related to hurricanes, severe weather and other emergency messaging.
Following the presentation, Wright joined NPR executives and lobbyists in meetings with staff from Homeland Security, the Senate Appropriations Committee and Senator Marco Rubio's office to discuss FPREN and the safety role of public media.
WUFT-FM and Florida's public radio stations created the Florida Public Radio Emergency Network (FPREN) to communicate emergency information statewide through free, over-the-air FM radio and via multiple other media platforms including the Florida Storms app. The FPREN Storm Center operates with two full-time meteorologists and incorporates students in the UF College of Journalism and Communications in the creation of content that is delivered statewide.
Public safety is one of the core missions of public media, along with education and civic leadership.
Posted: July 31, 2017
Category: College News
Tagged as: APTS, CPB, FRPEN, NPR, PBS, Randy Wright, WUFT