Events
UF Social Justice Summit 2018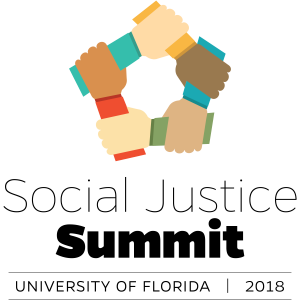 "Allyship: Identify, Interact, & Impact" is the theme of the second biennial summit to cultivate interdisciplinary and cross-cultural interactions in order to create a society that is equitable and inclusive where all members can be physically and psychologically safe. Let's make a difference together For the Gator Good.
The event includes keynote speeches by Dr. Zulema Valdez and Time Wise, as well as community and UF panels, breakout sessions, a poster reception and more.
Registration is free, but space is limited.
More information available at https://education.ufl.edu/socialjusticesummit/