2013 Alumni of Distinction
Jonathan Adams, ADV 1991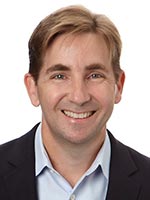 Jonathan brings over 20 years of digital and traditional experience to his role as Senior Vice President and Lead of North American Media at iCrossing. During his career, Jonathan has managed clients such as Bristol-Myers Squibb, Motorola, American Express, Sears, IBM, Kimberly-Clark, Procter & Gamble, Marriott Hotels and Unilever.
Prior to joining iCrossing, Jonathan was senior vice president of global media for Digitas, senior partner and group media director for OgilvyOne, Lowe & Partners, and The Media Edge.
Jonathan's impressive career has caught the industry's attention. In 2003, Advertising Age named him a "Digital Player" and in 2004, Media Magazine named him one of the "100 People to Know in Media." Jonathan served as chairman of the AAAA Digital Marketing Committee from 2003 to 2006, and has recently held advisory board posts with iMedia, the ARF, the IAB, The Weather Channel, Microsoft and Google.
Christine Ahearn, TEL 1981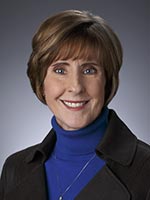 Christine has served as vice president of corporate communications for Lowe's Companies Inc. since 2010 after serving as vice president of public relations since 2006. She is responsible for the company's media relations, internal communications and business television network, as well as community philanthropic and volunteer efforts. She joined Lowe's in 2000 and has more than 30 years of experience in communications, including more than 20 years of corporate and crisis communications and eight years as a television news reporter. Prior to joining Lowe's, she served as spokesperson for Food Lion, managing local and national media relations. She entered public relations in 1988 following a career as a television news reporter and anchor at KOCO-TV in Oklahoma City and WLUK-TV in Green Bay, WI. She earned a bachelor's degree in broadcasting from UF in 1981 and an MBA from Oklahoma City University in 1990. She was honored with the Charlotte Business Journal's Women in Business Achievement Award in 1997. She has been an active volunteer with Habitat for Humanity, serving on its Women Build Steering Council. She was a member of UF's Public Relations Advisory Council from 2006 to 2012 and serves on the board of directors of the Mooresville-South Iredell Chamber of Commerce.
Mike Bianchi, JM 1985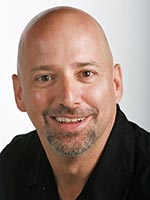 Mike reports, talks, tweets and blogs sports. Starting with a part-time job at the Gainesville Sun, Mike's journey to the Orlando Sentinel included full-time jobs at the Sun, Florida Today in Melbourne and the Florida Times-Union.
Now in his 13th year at the Sentinel, Mike's popular column provides daily insights in to the world of sports, with the special voice and wit of Florida native. His radio talk show "Open Mike" can be heard daily on Orlando's Sports Radio, AM 740.
Winner of numerous awards from AP Sports Editors and the Florida Sportswriter Association, Mike most recently was named Florida's 2012 Sportswriter of the Year by the National Sportscasters and Sportswriters Association.
Paul Castronovo, TEL 1984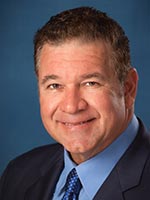 Paul, the longtime host of the syndicated "Paul & Young Ron Show," has been entertaining audiences for more than 30 years, starting as a DJ on ROCK 104. Following graduation, he moved up and down the FM dial with stops at the original WSHE in South Florida, Orlando's WHTQ, WZZR in Birmingham and Nashville's WGFX. In 1990, he came back to South Florida and WSHE, teaming with a newsman he barely knew, "Young" Ron Brewer. Today they broadcast from WBGG in Miami.
In addition to his broadcasting talents, Paul ventured overseas in 2009 with his wife, Gina, and returned home having set in motion a second career and family legacy. Castronovo Vineyards grew out of his love of people, wine, and all things Italian and has become a brand with wines that are featured in some of the nation's finest restaurants and retail locations.
He serves on the board of directors for the Guy Harvey Ocean Foundation and the Miami Dolphins Ride DCC. He also co-chairs the Miami Dolphins Foundation's Fins Weekend and has raised the equivalent of 20 million pounds of food for Feeding South Florida during his radio show's annual holiday food drive.
Cindy S. Kane, ADV 1979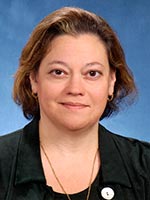 Cindy is the director of corporate relations for Harris Corporation. She is responsible for community relations, university relations, K-12 outreach, the Harris Foundation, and state and local government relations for the corporation. She is also responsible for Harris' Phillip W. Farmer Customer Briefing Center (CBC) and Customer Support Services.
Cindy's work with the Florida Chamber of Commerce on issues dealing with guns at work, corporate tax, and property tax led to an appointment by the Speaker of the House to sit on the Workforce Safety Committee for recommendations for ensuring safety of state employees.
In 2010, she was the recipient of the Harris Corporate Citizenship Award, and, in 2009, she was named as one of the 100 most influential business leaders by Spacecoast Business magazine. She is a key contributor in many volunteer efforts, including Children at Risk, and was selected the Child Advocate of the Year for Brevard County in 2008.
Debra Leithauser, JM 1992
Debra began her professional career at the Orlando Sentinel, where she worked as a copy editor, designer, reporter and editor. She directed the paper's weekly teen section for three years before becoming assistant editor for its Sunday magazine. From there, she went to the McClatchy-Tribune (MCT) wire service in Washington, D.C., as design director and eventually became a managing editor.
In 2003, The Washington Post hired her to help launch a new Sunday section. During her decade at the Post, she led several of its weekly sections, helped oversee an award-winning redesign of the paper, revamped and was named editor of its Sunday magazine, took over the Post's entertainment web site, and launched its highly rated Going Out Guide DC iPhone app.
In 2012, she returned to MCT as editor-in-chief, where she oversees its daily national and regional news wires; photo and graphics departments; and its technology and ontology operations. Debra is responsible for developing partnerships and long-term business strategy.
Debra went to the University of Florida, where she graduated with honors with a degree in journalism in 1992. She was a Duke University Media Fellow in 2007. She lives in Maryland with her husband Tom, who is also a journalist and UF grad. They have two rambunctious boys, Luke and Zack. You can follow Debra @debraleithauser on Twitter.
Richard W. Schneider, TEL 1984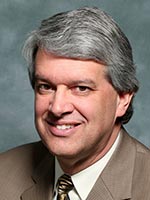 Rick is president & CEO of WPBT2, the PBS station based in Miami serving South Florida from the Treasure Coast to Key West. He joined the station in 2004 after six years as president/CEO of Channel 5 Public Broadcasting (KNPB) in Reno, Nevada.
Following graduation, Rick moved to WPTV in West Palm Beach as a reporter and anchor, then to New York City, working as a weekend reporter at WPIX while attending the Columbia University Graduate School of Journalism. After graduation, he became a Washington correspondent for Post-Newsweek Stations, reporting for WPLG/Miami, WJXT/Jacksonville, WDIV/Detroit, and WFSB/Hartford.
He returned to Gainesville in 1990 as news director of WUFT-TV, where he managed the news operation and taught television reporting in the College. He hosted the public affairs program North Florida Journal and was honored with a Scripps-Howard National Journalism Award for the documentary "A Community Crisis: The Gainesville Student Murders." He served as station manager of WUFT-TV from 1992-1998.
Rick serves as chair of the board of directors of FPBS, Inc., the association of public media in Florida. He is vice chair/chair-elect of the board of the Public Television Major Market Group. He served two terms on the board of directors of PBS, including as professional vice-chair in 2009.
Susan Spencer-Wendel, MAMC 1991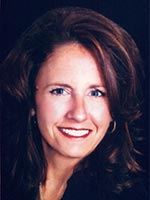 Susan is a former reporter for the Palm Beach Post and author of the New York Times bestseller, Until I Say Good-Bye, a memoir focused on the year after she was diagnosed with amyotrophic lateral sclerosis (ALS). Susan wrote the book on her iPhone using only her right thumb, as ALS had left her otherwise paralyzed by that time.
After graduating from UF, Susan served as news editor of the Budapest Sun, an English language newspaper that helped establish the role of a free press in Hungary as democracy took root in that country in the early 1990s. A native Floridian, she then returned home to West Palm Beach and resumed what turned out to be a nearly 20-year career at the Palm Beach Post, where her award-winning coverage of Florida courts culminated in 2012 with a Lifetime Achievement Award from The Florida Bar.
In 2009, Susan helped make media-law history when the Palm Beach Post requested on her behalf – and won – clearance from a federal judge for reporters to tweet from court in the Southern District of Florida. She became the first journalist to do so, and two years later received an award from the Florida Society of News Editors for use of social media in breaking news for her Twitter updates from high-profile trials.
In 2011, using the results of a public records request sent to 32 local law enforcement agencies, Susan revealed that police agencies in Palm Beach County largely had failed to adopt U.S. Justice Department standards on the treatment of eyewitness identification, which is responsible for 75 percent of wrongful convictions. Immediately following publication of her story, the Palm Beach County Sheriff's Office and the State Attorney announced new standards for eyewitness identification procedures.
Lou Young, TEL 1974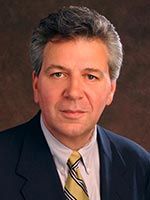 A native New Yorker, Lou Young joined CBS 2 in June 1994. He has served as a broadcast journalist in the New York market since 1981.
An eight-time Emmy Award winner, Young was most recently nominated for national Emmy for coverage of the Dec, 2012 Newtown CT school massacre. He has also been honored with awards from the Associated Press, United Press International, Radio-Television News Directors Association and New York Academy of Television Arts Awards. At WCBS-TV, Young reported for Boston and Watertown MASS during the hunt for the Boston Marathon bomb suspects. His reports from Watertown were carried live on the network on the evening of April 19th, 2013. He was on the air during and after Superstorm Sandy landed in the New York area and from the scene of 7 other major storms including Hurricane Katrina in Biloxi, MS and New Orleans LA, and Hurricanes Charlie, Jeanne, and Wilma in various locations around the state of Florida. He was in Lower Manhattan during the collapse of the World Trade Center Towers and reported from Ground Zero in the weeks that followed. Also in 2001 he filed reports from Egypt, Jordan, United Arab Emirates and Kuwait to gauge Arab world reaction, and spent months in Israel and the occupied territories reporting on the Arab-Israeli conflict. (Young has been to Israel thirteen times for WCBS-TV as of this writing). He also served as CBS 2′s primary war reporter during the invasion of Iraq, reporting from Kuwait, the Persian Gulf and southern Iraq.
Prior to 9/11 Young covered the controversial 2000 presidential election, the inauguration of George W. Bush, the impeachment trial of President Clinton, the recovery efforts of Swissair Flight 111, school shootings in both Littleton, Colo., and Conyers, Ga., and the crash of TWA Flight 800. His special reports have ranged from a month-long examination of gun violence in the tri-state area to a detailed look at capital punishment, which included touring a New Jersey death chamber in Trenton and witnessing an execution in Huntsville, Texas. Young's exclusive interviews over the years have included an on-camera confession from now-convicted serial killer Nathaniel White in Orange County, N.Y., and a detailed account of former U-Boat Captain Reinhart Hardegen's assaults on U.S. shipping off the Long Island coast in the opening days of World War II. The Hardegen interview was conducted at the former captain's home in Bremen, Germany on the 50th anniversary of the assaults.
Earlier in his career, Young worked at both WABC-TV (1981-1990) and WNBC-TV (1990-1994). Prior to that he worked at WTVT-TV Tampa (1980-1981), as an assignment editor and senior producer at the New Jersey Nightly News (1979-1980), a reporter and assignment editor for WFLA-TV Tampa (1978-1979) and reporter and assignment editor at WCJB-TV in Gainesville, FL (1974-1978).