2010 Alumni of Distinction
Norman Davis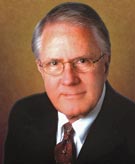 Norm Davis, JOU 1952, served for almost a decade as Deputy General Manager and then Vice President of Post-Newsweek station WPLG in Miami. Previously, he worked in the news and editorial department at WTOP-TV in Washington, D.C., where he also made documentaries. He helped build the television news department at WJXT in Jacksonville, and WJXT became the dominant station in that market. Norm was active in advocating cameras in courtrooms in Florida prior to the 1979 Florida Supreme Court decision permitting their use. He earned a Juris Doctor degree from the University of Miami in 1985 and then joined the law firm of Steel Hector and Davis where he focused on defamation law. He served for nearly five years on the American Bar Association's Media Committee. In 1989-90, Norm successfully defended WPLG in a significant defamation suit. He also was color commentator for Florida football with Otis Boggs during the 1950s.
Jeff Klinkenberg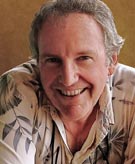 Jeff Klinkenberg, JOU 1971, has worked for the St. Petersburg Times for more than 30 years. He writes about Florida culture and is the author of five books–most recently Pilgrim in the Land of Alligators and the best-seller Seasons of Real Florida. He is the writer-in-residence for the University of South Florida's Florida Studies program. Jeff grew up in Miami and began exploring the Florida Keys and the Everglades as a child. He started working at The Miami News when he was 16. In 2007 and 2009, the American Association of Sunday Features Editors selected a body of his work as the best in the nation. He is the only two-time winner of the Paul Hansell Distinguished Journalism Award, the highest honor in state journalism, given annually to the writer with the best body of work by the Florida Society of Newspaper Editors. He has been a Pulitzer finalist on many occasions. He has written for Esquire, Outside, Travel and Leisure and Audubon magazines.
Clifford "Cliff" E. Marks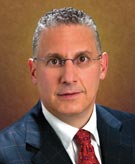 Clifford "Cliff" E. Marks, ADV 1984, National CineMedia's president of sales and marketing, has been a leading advertising, marketing and sales professional for over 20 years. He was the architect behind The 2wenty, a first-of-its-kind digitally delivered entertainment and advertising pre-feature program, debuting in 2003. Cliff was president of sales and marketing for Regal CineMedia Corp., and before that was a 14-year veteran of ESPN/ABC Sports. As senior vice president, he oversaw its $2.0 billion sales organization and worked with top national advertisers such as Anheuser Busch, Circuit City and Toyota. From 1986-1989, Cliff was an executive at The Nashville Network. He began his career at New York advertising agencies Young & Rubicam and BBDO. A cinema industry leader and advocate, he was named one of The Mediaweek 50 top executives in the advertising industry in 2009. Cliff currently serves on the board of the Jack & Jill Late Stage Cancer Foundation.
Cynthia McCague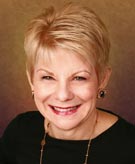 Cynthia McCague, JM 1972, is retiring as senior vice president and global head of human resources for The Coca-Cola Company. She has worked for Coca-Cola for over 28 years. Over the past six years, Cynthia has helped with the company's path to sustainable growth and their goal to "double the business" by 2020 with a simultaneous $25 million reduction in cost for the Human Resources function. Prior to Coca-Cola, Cynthia worked in manufacturing and local government. She has worked on every continent and lived in six countries. Cynthia is truly a global executive–demonstrating an ability to lead and influence results across a wide range of cultures. She is a graduate of the University of Florida with a B.S. in Journalism and Communications. She is a special advisor to Human Resources 50–a community of senior HR executives from successful multi-national companies. Cynthia chairs the Shepherd Spinal Center Foundation Board and serves on the Corporate Leadership Council for the Global Fund for Women. In 2009, she was cited by Business to Business Magazine as one of ten "Women of Excellence."
Essdras M. Suarez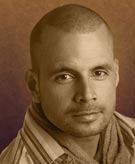 Essdras M. Suarez, JM 1993, joined the photo staff of The Boston Globe in 2002 after six years at the Rocky Mountain News in Denver, where he shared the 2000 Pulitzer Prize in spot news. He has covered the Iraq war, political conflict in Haiti and been to sent countries all over the world including Egypt, Laos, Venezuela, Russia, Panama, Indonesia, Israel, Iraq, China, Turkey, and Norway. He taught photojournalism to the Salvadoran press corps for the U.S. State Department. He has spoken to students at Boston University, Wellesley College, Northeastern University as well as at UF, where he was featured in the communigator. In addition to sharing the Pulitzer Prize, he has won numerous other awards, including the Robert F. Kennedy International Photojournalism Award, the Headliner Award for International Photojournalism and the Society of American Travel Writers Foundation Gold Award. As a student at UF, he interned at National Geographic magazine.
Danny Wuerffel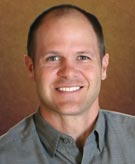 Danny Wuerffel, PUR 1996, is executive director of Atlanta-based Desire Street Ministries which operates ministries in New Orleans and Baton Rouge. Building on his academic and athletic successes at Fort Walton Beach High School in Florida, Danny attended UF where he led the Gators to four SEC championships and a national title. Besides graduating with High Honors, Danny won the 1996 Heisman trophy, the Draddy award (for the nation's top student athlete) and set 17 NCAA and UF football records. He was drafted by the New Orleans Saints in 1997, where he first learned of the non-profit organization Desire Street Ministries–founded to help improve the impoverished and crime-ridden Lower Ninth Ward. After playing for the Saints, the Green Bay Packers, the Chicago Bears and the Washington Redskins, Danny retired from professional football to work full time for DSM. He has written one book, Danny Wuerffel's Tales from the Gator Swamp: Reflections of Faith and Football and is working on a second.