Two CJC Alums Honored in the 2019 Nevada Press Association Best Newspaper Contest
Briana Erickson, B.S. Journalism 2017, and Rachel Crosby, B.S. Journalism 2015, received the Nevada Press Association's Annual Better Newspaper Contest Best Breaking News Reporting – Print first place award in the Urban Dailies division for "Video Shows Officers Waiting in Hallway During Las Vegas Shooting" published in the Las Vegas Review-Journal on June 27, 2018.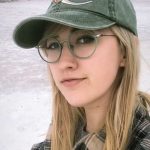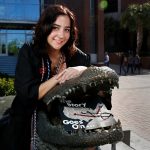 The article focused on the lack of action by Las Vegas police officers while a gunman fired on the Route 91 Harvest festival crowd in October 2017.
Erickson also received first place in the Digital News Feature Storytelling category for "Indelible Memories" featuring the stories behind Route 91 Harvest festival survivors tattoos.
In Breaking News Reporting – Print, Crosby also received a second place award for "Final Police Report on Las Vegas Shooting Unable to Determine Motive" published on Aug. 3, 2018.
At the Review-Journal, Erickson is the homeless and veterans reporter and Crosby is the metro reporter. The annual Best Newspaper Contest has honored the best in journalism since 1924.
Posted: September 24, 2019
Category: Alumni News, College News
Tagged as: Briana Erickson, Nevada Press Association Better Newspaper Contest, Rachel Crosby