Kay Tappan hired as visiting lecturer of visual communication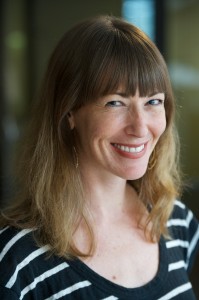 Kay M. Tappan, MAMC 2011, has been named a Visiting Lecturer of Visual Communication at the University of Florida College of Journalism and Communications for 2013-14, Dean Diane McFarlin announced today.
While her appointment resides in the Department of Public Relations, Tappan will work with faculty and staff from all the College's units to examine the visual communication offerings for students in all disciplines.
"Visual communications is a key area in our College's development and we are pleased Kay will be working to develop courses that meet the needs of all our students," said McFarlin. "While she will serve as the lead visual instructor for the Department of Public Relations, her collaboration with faculty and staff from throughout the College is crucial to growing this important area."
Tappan, who has served as an Adjunct Lecturer for the College, earned her Master of Arts in Mass Communication with a specialization in international communication in 2011 and won the Outstanding Master's Student Award that year.
"The rise of digital communications has created such a prolific visual culture," Tappan said. "I've already had the chance to brainstorm with colleagues from other departments on the latest software applications and pedagogical tools. Technologies are evolving so rapidly, but the upside is that faculty members from all aspects of the communication field are interested in collaborating to create the most robust and up-to-date learning experience for our students."
Before returning to graduate school, Tappan worked for several years in the event planning industry and has public relations experience in the corporate, private and non-profit sectors. She earned her bachelor's degree in English and creative writing from the University of West Florida in 2005.
Posted: August 2, 2013
Category: College News
Tagged as: Kay Tappan