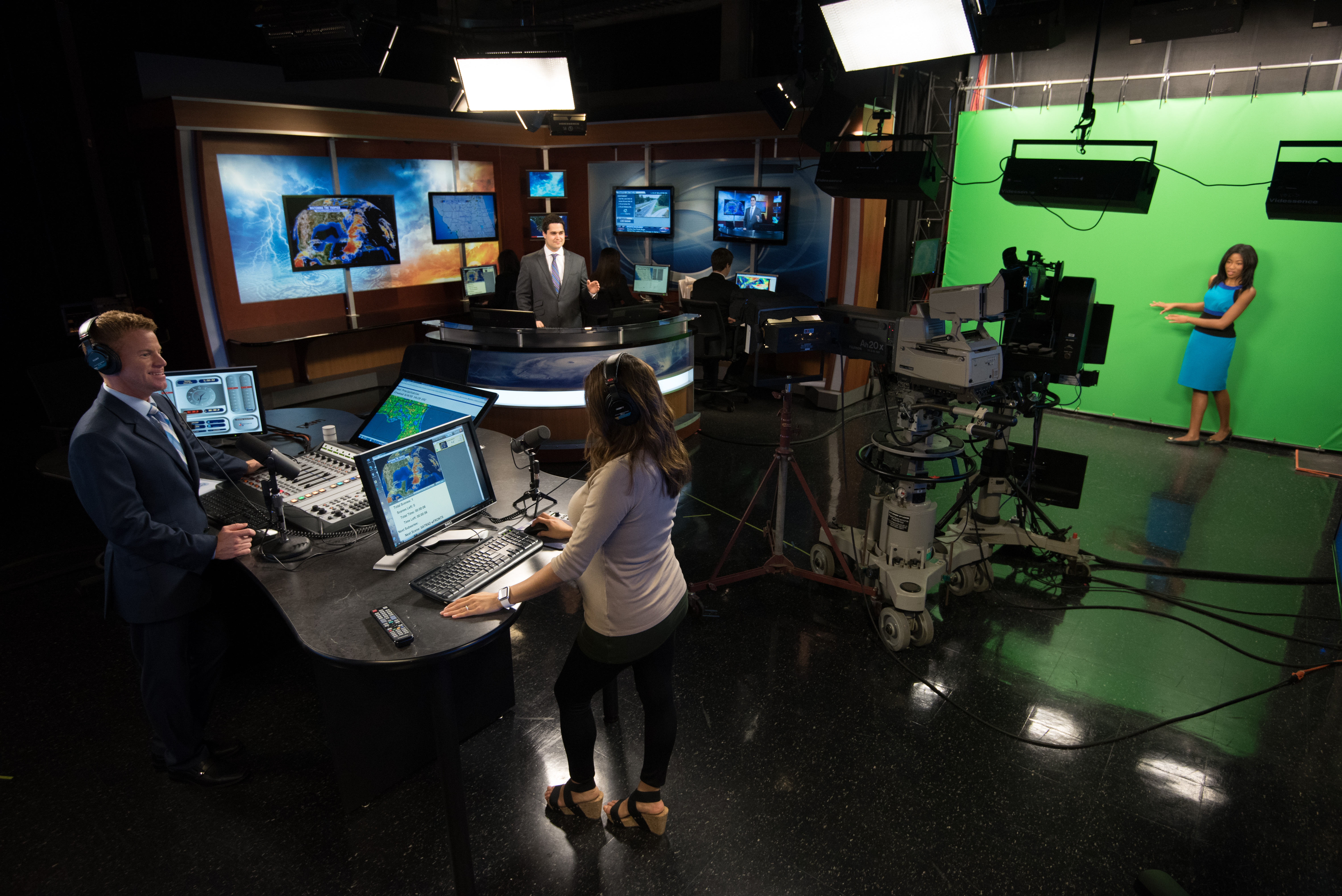 Telecommunication
The Department of Telecommunication at the University of Florida is one of the country's premiere programs in electronic mass media. In almost anyone's listing of best radio-TV programs, you will find our department listed at or near the top. As a result, we have a large number of applicants for admission, we are highly selective, and the academic standards of our courses are rigorous.
Telecommunication students can specialize in one of four areas:
Management and Strategy: This track prepares students for entry-level positions in such areas as sales, research, promotion, audience research, program strategies.
Media & Society:  This track prepares students who want a strong foundation in communication skills and are interested in studying media (both traditional and social media) and its effect on society, but don't necessarily aspire to a career focused on print or broadcast journalism, advertising or public relations.  This could include students who want strong communication and analytical skills to prepare them for law school, graduate study or who aspire to careers in areas such as sports, health, environment, politics or the corporate world.
News: This track has two specializations: Reporting and Producing. Reporters cover breaking and pre-planned events, and may also serve as anchors. Producers work behind the scenes and are responsible for entire programs, or segments of those programs. Entry into the news sequence is limited, and is based on the results of a competitive writing examination. We currently admit 30 students per semester into the news sequence.
Production: This track prepares students for positions in the creative aspects of electronic media, including writing, directing, producing, and editing. Our focus is on the leadership and management of the production process, rather than equipment operation.
We are accredited by the Accrediting Council on Education in Journalism and Mass Communications (ACEJMC). Of the over-400 radio-TV programs in the United States, only 80-some are accredited. Accreditation means that we have been measured against a rigorous national standard and judged to be among the best. It also means that you will get an excellent education in electronic mass media at the University of Florida.
All of our faculty have worked professionally in the media industries, and maintain industry contacts, visit facilities and undertake professional internships to stay current in our rapidly changing field. They combine their industry skills and knowledge with the necessary classroom experience to prepare the next generation of media professionals.
Affiliated with the College and located in the same building is the Division of Multimedia Properties. The properties include four commercial stations: WRUF-AM, ESPN 95.3/850;  WRUF-FM, Country 1037, the Gator;  WRUF-TV; and three non-commercial stations, WUFT-FM , WJUF-FM, and WUFT-TV. WUFT-FM also transmits a Radio Reading Service for the Blind.  Students also have an opportunity to work with GatorVision and SEC Network productions.
The radio and television stations are professional operations that serve North Central Florida, but they utilize students in virtually all operational capacities, thereby affording you the opportunity to get station experience while you get your degree.  All of these activities require registration in RTV 3945 Electronic Media Practicum.