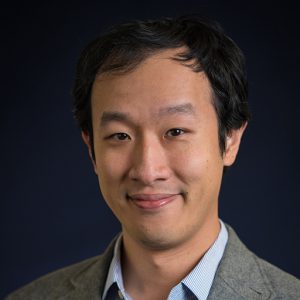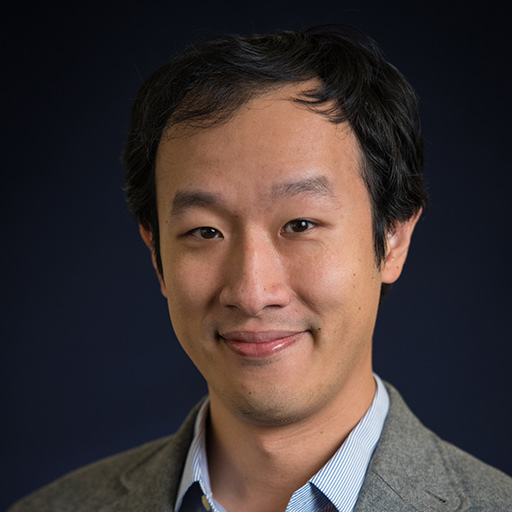 Yu-Hao Lee, Ph.D.
Associate Professor - Department of Media Production, Management, and Technology
Bio
Dr. Yu-Hao Lee's research examines how people process information in immersive/interactive media such as video games and virtual reality. He also studies how to design immersive media experiences that promote better decision-making and prosocial behaviors.
His research interest stems in part from his professional experience as a journalist covering political and environmental news. He is passionate about seeking new ways to communicate complex stories and motivate prosocial behaviors. His research has explored the use of immersive technologies in various contexts, including using serious games to train intelligence analysts about cognitive biases and to improve law enforcement officers' deception detection skills. He has also examined using immersive technology to communicate change attitudes toward climate change and refugees.
He has published over 50 articles in high-impact peer-reviewed journals and book chapters. His research has received external grant support from the National Science Foundation (NSF), the United Nations High Commissioner for Refugees (UNHCR), and the Intelligence Advanced Research Projects Activity (IARPA).
Education
Ph.D., Media & Information Studies, Michigan State University, 2013
M.A., Journalism, National Taiwan University, 2005
B.A., Economics, National Taiwan University, 2003
News
Publications
Refereed Journal Articles
Yuan, C., & Lee, Y. (Accepted). Connecting and Being Connected: Investigating Perceived Affordances of Multiple Social Media Platforms for Relational Purposes  . Information Technology & People.
Lee, S. S., Chen, H., & Lee, Y. (). How endorser-product congruity and self-expressiveness affect Instagram micro-celebrities' native advertising effectiveness. Journal of Product & Brand Management. DOI: 10.1108/JPBM-02-2020-2757
Lee, Y., & Littles, C. (2020). The more the merrier? The effects of system-aggregated group size information on user's efficacy and intention to participate in collective actions. Internet Research.
Lee, Y., Yuan, C., & Wohn, D. (2020). How Video Streamers' Mental Health Disclosures Affect Viewers' Risk Perceptions. Health Communication.
Lee, Y., & Chen, M. (2020). Emotional Framing of News on Sexual Assault and Partisan User Engagement Behaviors. Journalism and Mass Communication Quarterly.
Lee, Y., & Yuan, C. (2020). The privacy calculus of "friending" across multiple social media platforms. Social Media + Society, 6(2).
Rios, J. S., Wohn, D. Y., & Lee, Y. (2019). Effect of Internet Literacy in Understanding Older Adults' Social Capital and Expected Internet Support. Communication Research Reports, 36(2), 93-102.
You, L., & Lee, Y. (2019). The bystander effect in cyberbullying on social network sites: Anonymity, group size, and intervention intentions. Telematics & Informatics, 45, 101284.
Lee, Y. (2019). Older adults' digital gameplay, social capital, social connectedness, and civic participation. Game Studies, 19(1).
Miller, C. H., Dunbar, N. E., Jensen, M. L., Massey, Z. B., Lee, Y., Nicholls, S. B., Anderson, C., Adams, A. S., Cecena, J. E., Thompson, W. M., & Others, . (2019). Training Law Enforcement Officers to Identify Reliable Deception Cues With a Serious Digital Game. International Journal of Game-Based Learning (IJGBL), 9(3), 1-22.
Lee, Y., Getz, B., & Xiao, M. (2019). Does that sound right? The effects of regulatory fit and nonfit headline frames on motivated information processing. Communication Monographs. DOI: 10.1080/03637751.2019.1575158
Darville, G., Anderson--Lewis, C., Stellefson, M., Lee, Y., MacInnes, J., Pigg, Jr, R. M., Gilbert, J. E., & Thomas, S. (2018). Customization of avatars in a HPV digital gaming intervention for college-age males: An experimental study. Simulation & Gaming, 49(5), 515-537.
Dunbar, N. E., Miller, C., Lee, Y., Jensen, M., Anderson, C., Adams, A., Elizondo, J., Thompson, W., Massey, Z., Massey, S., Ralston, R., Donovan, J., Roper, R., & Wilson, S. (2018). Reliable deception cues training in an interactive video game. Computers in Human Behavior, 85, 74-85.
Lee, Y., Xiao, M., & Xiao, R. (2018). The effects of avatars' age on older adults' self-disclosure and trust. Cyberpsychology, Behavior, & Social Networking, 21(3), 173-178.
Lee, Y., & Heeter, C. (2017). The effects of cognitive capacity and gaming expertise on attention and comprehension. Journal of Computer Assisted Learning, 33(5), 473-485.
Book Chapters
Lee, Y., Dunbar, N., Miller, C., Bessarabova, E., Jensen, M., Wilson, S., Elizondo, J., Burgoon, J., & Valacich, J. (2021). Mitigating Bias and Improving Professional Decision-Making Through Digital Game Play. In Persuasive Gaming in Context (pp. 239-258). Amsterdam, the Kingdom of the Netherlands: Amsterdam University Press.
Lee, Y., Dunbar, N. E., Kornelson, K., Wilson, S. N., Ralston, R., Savic, M., Stewart, S., Lennox, E. A., Thompson, W., & Elizondo, J. (2019). A Digital Game for Undergraduate Calculus: Immersion, Calculation, and Conceptual Understanding. In Exploring the Cognitive, Social, Cultural, and Psychological Aspects of Gaming and Simulations (pp. 206-227). IGI Global.
Research
Research Keywords
Media psychology, Persuasion, Computer mediated communication, Social media, Games for learning/Games for change, Diffusion and adoption of technology, Online collaboration
Courses
Syllabi from the current and three previous semesters: