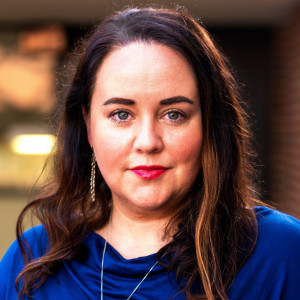 Kim Fowler
Academic Advisor II, Professional Master's Program - Division of Graduate Studies and Research
Bio
Kim brings over 15 years of industry experience in advertising and film. She holds a M.A.M.C. degree from the CJC Pro Master's program where she produced the pilot episode for an environmentally focused docu-series titled "Welcome to Florida" as her capstone project. Kim also completed her undergraduate degree in Telecommunications at CJC and served as a teaching assistant in that department from 2019 to 2022.
Kim joined the Pro Master's team in May 2022 in the role of Program Assistant and Adjunct Instructor of the program's graduate level practicums. Since then, she has provided support to the overall program and works directly with current and combination degree students. Kim's background in advertising, digital marketing, production, and film will be essential as she guides CJC students, and her project management skills will be a great asset to the growing CJC program.
Most recently, Kim held the position of Digital Production Manager at Hogarth Worldwide/Ogilvy in New York City.
Education
M.A.M.C, Pro Master's Program, University of Florida
B.S., Telecommunication, University of Florida