Tim Sorel Receives 2018 UF Research Foundation Professorship Award
Tim Sorel, University of Florida College of Journalism and Communications (UFCJC) Telecommunication associate professor, has received a 2018 UF Research Foundation Professorship Award.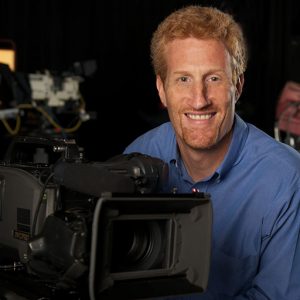 The three-year professorships recognize tenured faculty who have established a distinguished record of research and scholarship that is expected to lead to continuing distinction in their field. Sorel will receive a salary supplement of $5,000 each year and a one-time $3,000 allocation to support his creative activities.
Past UFCJC winners of the Research Professorship Award include Clay Calvert, Jon Morris, Wayne Wanta, Amy Jo Coffey, Sylvia Chan-Olmsted, Ron Rodgers, Spiro Kiousis, Kim Walsh-Childers, John Kaplan, Bernell Tripp, James Babanikos, Linda Hon and Debbie Treise.
Posted: May 3, 2018
Category: College News
Tagged as: Tim Sorel, UF Research Foundation Professorship Award