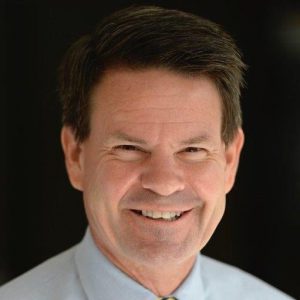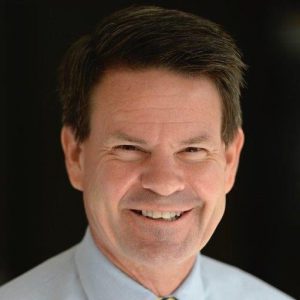 Clay Calvert, J.D., Ph.D.
Bio
Clay Calvert is the Brechner Eminent Scholar in Mass Communication and Director of the Marion B. Brechner First Amendment Project at the University of Florida. He holds a joint appointment as Professor of Law with the Levin College of Law.
In April 2021, Calvert received the University of Florida Teacher/Scholar of the Year Award for 2020-2021. In doing so, he became the first faculty member ever from the College of Journalism and Communications to win UF's most prestigious and oldest faculty award. The award "is given to a faculty member who demonstrates distinguished achievement in both teaching and scholarly activity (manifested by scholarly research, creative writing, original works of art, etc.) and visibility within and beyond the University." Additionally, Calvert was inducted in April 2021 into the University's Academy of Distinguished Teaching Scholars.
In 2022, Calvert won the Southeastern Conference Faculty Achievement Award for the University of Florida.
Calvert has authored or co-authored more than 150 law journal articles on topics related to freedom of expression. He has published articles in journals affiliated with the law schools at Arizona State University, Boston College, Boston University, Columbia, Duke, Harvard, Georgetown, New York University, Northwestern, University of California Berkeley, University of California Los Angeles, University of North Carolina, University of Pennsylvania, University of Southern California, Tulane, University of Virginia, Vanderbilt, Washington & Lee and William & Mary, among others.
In April 2017, he presented a talk at TEDxUF called "Catching Cops on Camera: A Gray Area." Additionally in 2017, Calvert was awarded a University of Florida Research Foundation Professorship and he was one of the eight inaugural recipients within the College of Journalism and Communications of UF's new term professorships recognizing academic achievements and supporting the University's preeminence initiative.
As director of the Marion B. Brechner First Amendment Project, Calvert has filed, as counsel of record, multiple friend-of-the-court briefs with the United States Supreme Court in cases such as Lozman v. City of Riviera Beach, Elonis v. United States and Brown v. Entertainment Merchants Association.
Since 2015, his op-ed commentaries have appeared in CNN.com, Fortune, Huffington Post, Newsweek, New Republic, Tampa Bay Times, Time and The Conversation.
Professor Calvert is co-author, along with Dan Kozlowski and Derigan Silver, of the market-leading undergraduate media law textbook, Mass Media Law, 22nd ed. (McGraw-Hill 2023), and is author of the book Voyeur Nation: Media, Privacy, and Peering in Modern Culture (Westview Press, 2000).
He received his J.D. with Great Distinction in 1991 from the University of the Pacific's McGeorge School of Law and then earned a Ph.D. in 1996 in Communication from Stanford University, where he also completed his undergraduate work with a B.A. in Communication in 1987.  He is a member of both the State Bar of California and the Bar of the Supreme Court of the United States.
Education
J.D., University of the Pacific
Ph.D., Stanford University
News
Publications
Calvert, C. (2020). The First Amendment and Speech Urging Suicide: Lessons from the Case of Michelle Carter and the Need tExpand Brandenburg's Application. Tulane Law Review, 94 (1), 79 – 97.
Calvert, C. (2019). Wither Zauderer, Blossom Heightened Scrutiny? How the Supreme Court's 2018 Rulings in Becerra and Janus Exacerbate Problems with Compelled-Speech Jurisprudence. Washington and Lee Law Review, 76 (4), 1395 – 1441. https://scholarlycommons.law.wlu.edu/wlulr/vol76/iss4/3/
Calvert, C. (2019). Testing the First Amendment Validity of Laws Banning Sexual Orientation Change Efforts on Minors: What Level of Scrutiny Applies After Becerra and Does a Proportionality Approach Provide a Solution? Pepperdine Law Review, 47 (1), 1 – 44. http://lawcomm.pepperdine.edu/blogs/review/wp-content/uploads/2020/01/Calvert_Proof-for-LS.pdf
Calvert, C. (2019). Iancu v. Brunetti's Impact on First Amendment Law: Viewpoint Discrimination, Modes of Offensive Expression, Proportionality and Profanity. Columbia Journal of Law & the Arts, 43 (1), 37 – 84. https://journals.library.columbia.edu/index.php/lawandarts/article/view/4125
Calvert, C. (2019). Contextual Cues tMeaning in Communications Law and First Amendment Jurisprudence: True Threats and Beyond. Journalism and Communication Monographs, 21 (3), 259 – 263. https://journals.sagepub.com/doi/pdf/10.1177/1522637919859597
Calvert, C. (2019). Certifying Questions in First Amendment Cases: Free Speech, Statutory Ambiguity and Definitive Interpretations. Boston College Law Review, 60 (5), 1349 – 1377. https://lawdigitalcommons.bc.edu/bclr/vol60/iss5/3/
Calvert, C. (2019). Merging Offensive Speech Cases with Viewpoint-Discrimination Principles: The Immediate Impact of Matal v. Tam on TwStrands of First Amendment Jurisprudence. William & Mary Bill of Rights Journal, 27 (3), 829 – 842. https://scholarship.law.wm.edu/wmborj/vol27/iss3/9/
Calvert, C. (2019). Is Everything a Full-Blown First Amendment Case After Becerra and Janus? Sorting Out Standards of Scrutiny and Untangling "Speech as Speech" Cases From Disputes Incidentally Affecting Expression. Michigan State Law Review, 2019, 73 – 138. https://digitalcommons.law.msu.edu/lr/vol2019/iss1/3/
Calvert, C. (2019). The FCC and Profane Language: The Lugubrious Legacy of a Moral Panic and A Grossly Offensive Definition that Must be Jettisoned. First Amendment Law Review (University of North Carolina, Chapel Hill), 17, 147 – 185. https://falrunc.files.wordpress.com/2019/03/symposium-issue-vol.-17-2019-1.pdf
Calvert, C. (2019). First Amendment Envelope Pushers: Revisiting the Incitement-to-Violence Test with Messrs. Brandenburg, Trump & Spencer. Connecticut Law Review, 51 (1), 117 – 154. https://tinyurl.com/r7tp42g
LoMonte, F., & Calvert, C. (2018). The Open-Mic, Unplugged: Challenges tViewpoint-Based Constraints on Public-Comment Periods. Case Western Reserve Law Review, 69 (1), 19 – 63. https://scholarlycommons.law.case.edu/caselrev/vol69/iss1/4/
Calvert, C. (2018 – 2019). The First Amendment, Compelled Speech
& Minors: Jettisoning the FCC Mandate for Children's Television Programming. Kentucky Law Journal, 107 (1), 35 – 59.
Calvert, C., Hampton, A.T., & Vining, A. (2018). Defamation Per Se and Transgender Status: When Macro-Level Value Judgments About Equality Trump Micro-Level Reputational Injury. Tennessee Law Review, 85, 1029 – 1072. https://tennesseelawreviewdotcom.files.wordpress.com/2019/03/7-calvert-macros-v5.pdf
Calvert, C. (2018). College Campuses as First Amendment Combat Zones and Free-Speech Theatres of the Absurd: The High Price of Protecting Extremist Speakers for Shouting Matches and Insults. First Amendment Law Review (University of North Carolina, Chapel Hill), 16, 454 – 465. https://falrunc.files.wordpress.com/2018/05/falr-volume-16-spring-issue.pdf
Calvert, C. (2018). Reconsidering Incitement, Tinker and the Heckler's Veton College Campuses: Richard Spencer and the Charlottesville Factor. Northwestern University Law Review Online, 112, 109 – 132. https://scholarlycommons.law.northwestern.edu/cgi/viewcontent.cgi?article=1254%20&context=nulr_online%20&preview_mode=1%20&z=1516859046
Calvert, C. (2018). Beyond Headlines & Holdings: Exploring Some Less Obvious Ramifications of the Supreme Court's 2017 Free-Speech Rulings. William
& Mary Bill of Rights Journal, 26 (4), 899 – 937. http://scholarship.law.wm.edu/cgi/viewcontent.cgi?article=1856&context=wmborj
Calvert, C.,
& Vining, A. (2018). Filtering Fake News Through a Lens of Supreme Court Observations and Adages. First Amendment Law Review (University of North Carolina, Chapel Hill), 16, 153 – 177. https://www.jou.ufl.edu/wp-content/uploads/2018/03/CalvertandVining_Final.pdf https://falrunc.files.wordpress.com/2018/03/falr-volume-16-symposium-issue3.pdf
Calvert, C. (2018). Gag Clauses and the Right tGripe: The Consumer Review Fairness Act of 2016 & State Efforts tProtect Online Reviews from Contractual Censorship. Widener Law Review, 24 (2), 203 – 234. http://widenerlawreview.org/files/2008/10/Calvert_FINAL.pdf
Research
Research Keywords
Communications Law, First Amendment Law, Freedom of Expression, Freedom of Speech, Mass Media Law
Research Areas
Communication Law/First Amendment/Freedom of Information
Courses
Syllabi from the current and three previous semesters: