Advertising Faculty and Graduate Student Papers Accepted for AAA Conference and an Online Publication
University of Florida College of Journalism and Communications Advertising faculty will be presenting papers at the American Academy of Advertising (AAA) 2017 Annual Conference in Boston on March 23-26.
Advertising Assistant Professor Huan Chen had two papers accepted for the conference: "Dialogic Engagement with Product Placement in Virtual Reality Films: Qualitative Insights" and "Americanized or Localized: A Qualitative Study on Chinese Advertising Professionals' Perceptions on Creativity and Strategy in the Digital Era."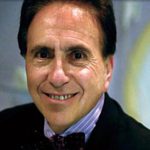 A paper by Advertising Professor Jon Morris, "The Impact of Twitter Social Marketing and Advertising Communications (SMACs) on Users' Emotional Responses, Relevance, Source Credibility, and Intrusiveness" was also accepted for the AAA Conference.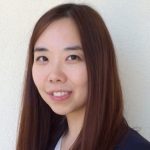 In addition, a faculty/student collaboration by Assistant Professor Eunice Kim and Morris, along with Advertising graduate students Aqsa Bashir and Taylor Wen, entitled "The Role of Consumer Effect on Visual Social Networking Sites: How Consumers Build Brand Relationships" was accepted by the Journal of Current Issues & Research in Advertising.
Posted: December 13, 2016
Category: College News
Tagged as: AAA, American Academy of Advertising, Eunice Kim, Huan Chen, Jon Morris, Journal of Current Issues & Research in Advertising