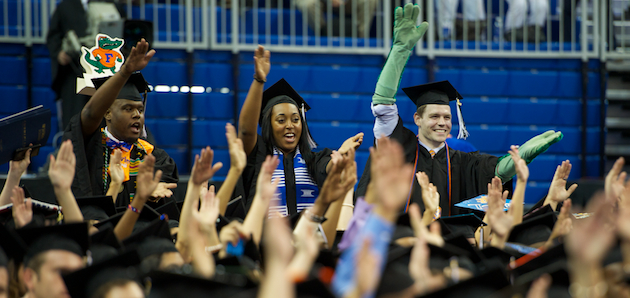 Pursue Your Passion
The University of Florida College of Journalism and Communications ranks among the best journalism and communications programs in the nation, consistently ranking among the top ten nationally. The strength of its programs, faculty, students and alumni throughout its history has earned the College ongoing recognition as one of the elite programs of journalism and communications in the United States.
Above you will find services and programs we provide to help you prepare to land your dream job after college. To the left you will find all the resources you need for your time here at the College of Journalism and Communications, including information on course curriculum and schedules, scholarships and other requirements for your degree. To the right, you will find your department's home.
The College has four departments – Advertising, Journalism, Public Relations and Telecommunication – and offers sequences in advertising, journalism (reporting, online media, editing, sports, magazines and photojournalism), public relations and telecommunication (news, production, management, and media and society).