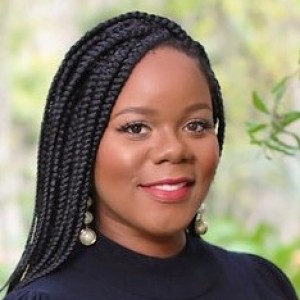 Katrice Graham, Ed.D.
Assistant Dean for Student Experiences
Director - Knight Division for Scholarships and Student Inclusion
Bio
Dr. Katrice Graham is the Director of the Knight Division for Scholarships, Career Services, and Multicultural Affairs in the College of Journalism and Communications. Hailing from Miami, FL, she relocated to Gainesville to earn her Bachelor of Science in Advertising and Master of Science in Management degrees from the University of Florida. Katrice began her career as a financial aid advisor, but soon put her degrees to work in private industry as a Supervisor for a Fortune 500 insurance company and then as a Project Manager for a web development company.  Missing the energy of the collegiate environment and her students, she returned to the University of Florida in 2008 as an Advisor and Career Coach. She loved higher education so much that she decided to resume her education, earning a Doctorate of Education, in Higher Education Administration from Northeastern University.  After serving as an Assistant Director for Career Development, her career came full circle, returning to the College of Journalism and Communications.  Her dedication to her alma mater, education, and student success drives her to continually push the limits of student development.