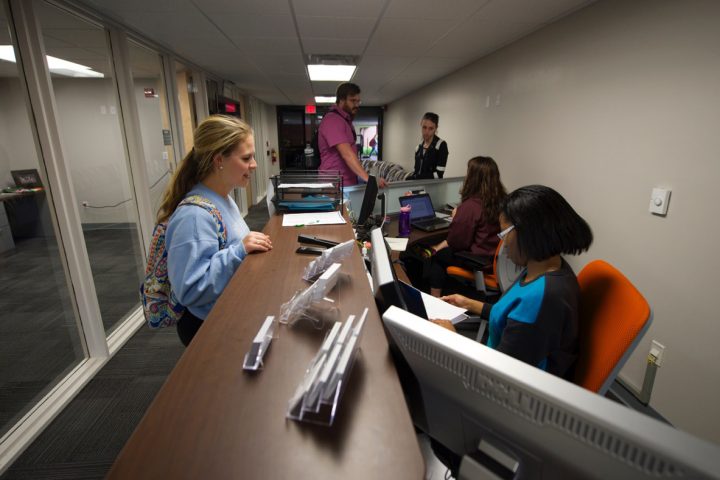 About
Advisors guide, inform, and direct students to resources provided by the College of Journalism and Communications, the University of Florida, and the community. We encourage students to take a responsible and proactive role in advising. Be sure to consult the advising syllabus every semester and reach out to your major advisor early.
Office: Weimer Hall, 1060
Phone: 352-392-1124
Email: advising@jou.ufl.edu
Due to the COVID-19 pandemic, virtual advising is preferred for your safety and those around you. See Academic Advising for more information.
Residential Advisors
Freshman/Sophomore
Tamara Rosario-Cardona
---
Freshman/Sophomore and Immersion Experiences
Allicia Bolen
---
Advertising
Nicki Dankers
---
Journalism
Meisha Wade
---
Media Production, Management, and Technology
Thomas Garvey
---
Public Relations
Judy Hunter
---
UF Online Advisors
PaCE (All Majors)
Chanelle Cox
---
UF Online Public Relations and Journalism: Sports and Media (not PaCE)
Bridget Dunbar
---
UF Online Advertising: Persuasive Messaging and Media Production, Management, and Technology: Media & Society (not PaCE)
Carla Fragomeni
Please note, via this new system I will now be meeting with students via Microsoft Teams unless the student specifically requests Zoom.