CJC Students, Faculty and Alumni Honored in BEA Festival of Media Arts Competition
University of Florida College of Journalism and Communications (UFCJC) students, faculty and alumni were honored in the 2020 Broadcast Education Association (BEA) Festival of Media Arts Competition.
"The Lead" won the Best of Festival Award in the Student Film & Video Competition Narrative category.  Award winners for the film, produced in Telecommunication Lecturer Iman Zawahry's Narrative Collaborative Filmmaking senior workshop in spring 2019, are Parker Bohner, B.S. Telecommunication 2018, Emily Netburn, B.S. Telecommunication 2019, Telecommunication senior Lorenzo Phrasavath, and Madalin L. Stenzel, B.S. Telecommunication 2019.
More than 1700 entries from 183 colleges and universities were submitted to this year's BEA Festival of Arts Competition. Of those, only 18 were selected as Best of Festival. "The Lead" will now compete for the festival's overall grand prize The Chairmen's Award.
In the Student Documentary – Short Form Documentary category, WUFT News students won first place for Generation Gunned Down, a multimedia production that looks at the aftermath of school shootings from Columbine to Parkland and what solutions exist to prevent the next tragedy.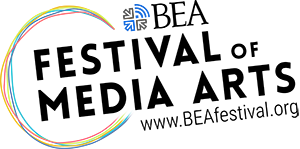 The team included 2019 Telecommunication alumni Tessa Bentulan, Henry Coburn, Dolores Hinckley, Grace King, Sky Lebron, Claudia Perez Brito, Maria Roberts, Matt Serna, Meredith Sheldon, and Raymon Troncoso.  Additional team members included Telecommunication seniors Daniella Mora, Alexis Howard and Lauren Reynolds, Journalism junior Camille Respess and Sofia Millar, B.S. Telecommunication 2018. Ryan Vasquez, B.S. Telecommunication 2006 and WUFT Multimedia News Manager, served as faculty advisor.
Telecommunication Associate Professor Tim Sorel won Best of Competition in the Faculty Film & Video Promotional/Music Video category for "World Pediatric Project: Small Child-Big Heart." In 2017, Sorel received the top prize in the competition for his documentary "My Kid Is Not Crazy." Sorel also won that year in the Faculty Long-Form Video or Film Documentary Category, and received the BEA Faculty Chair Award, the Festival's highest award.
Other winners included:
Narrative Category – Award of Excellence: "The Right Swipe," Audrey Shaw, Emily Netburn, Katlyn Puzak and Alexie Dris
Faculty Advisor: Iman Zawahry
Television News Magazine – 2nd Place tie: "After the Eye," WUFT News Student Staff
Faculty Advisor: Harrison Hove
TV News Short Feature – Award of Excellence: "Creating a New Normal," Hasley Pitman
Faculty Advisor: Mark Leeps
Television Sports Story/Feature Long – Award of Excellence: "All Around the Bars," Katie Lahey
Faculty Advisor: Eric Esterline
Television Sports Story/Feature Short – Award of Excellence: "After the Eye Hurricane Michael," Zach Oliveri
Faculty Advisor: Eric Esterline
Television Sports Story/Feature Short – 3rd Place tie: "#SophiaStrong," Katie Lahey
Faculty Advisor: Eric Esterline
Television Sports Talent (Anchor Host) –Award of Excellence: "Zach Oliveri Reel," Zach Oliveri,
Faculty Advisor: Eric Esterline
TV Sports News Program – Award of Excellence: "Florida-Miami Preview" Zach Oliveri,
Faculty Advisor: Mark Leeps
Posted: February 11, 2020
Category: Alumni News, College News, Student News
Tagged as: BEA Festival of Media Arts, Eric Esterline, Iman Zawahry, Mark Leeps, Ryan Vasquez, Tim Sorel