Tim Sorel to Receive BEA "Best of Festival" Award for Documentary Film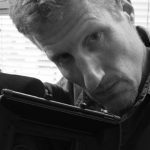 University of Florida College of Journalism and Communications Telecommunication Professor Tim Sorel was selected to receive a Best of Festival award for Faculty Documentary from the BEA Festival of Media Arts, an international refereed exhibition of faculty creative activities and a national showcase for student work.
Sorel won for "My Kid is Not Crazy: A search for hope in the face of misdiagnosis," a compelling story of six children and their families affected by Pediatric Autoimmune Neuropsychiatric Disorder Associated with Streptococcal Infections (PANDAS).   In addition to capturing the heart-wrenching journey of these families, the film also captures flaws in modern medicine to properly diagnose and treat newly discovered illnesses.
The documentary has screenings theatrically in Atlanta, Boston, Charlotte, N.C., Chicago, Hartford, Conn., Little Rock, Ark., Ottawa, Richmond, Va., San Francisco, St. Louis and Washington, D.C.
Sorel's documentary was one of 17 faculty and student works from around the U.S. chosen to receive the BEA Best of Festival King Foundation Awards – the top awards given during BEA's Festival of Media Arts.  Winners were selected from a pool of over 1,450 entries, representing more than 175 colleges and universities in the following competitions: audio, documentary, interactive multimedia, news, scriptwriting, sports, two-year/small colleges and video.
Sorel and other Best of Festival winners will be honored at the 15th Annual BEA Best of Festival King Foundation Awards Ceremony in Las Vegas on Monday, April 24, 2017 as part of BEA's annual convention.  During the ceremony, Sorel will be recognized with a specialized screening of his documentary.
Posted: February 9, 2017
Category: College News
Tagged as: Tim Sorel