CJC Research Team Publishes Research on Vaccination Documentary Series
University of Florida College of Journalism and Communications (UFCJC) doctoral student Amanda Bradshaw was lead author of "Propagandizing Anti-Vaccination: Analysis of 'Vaccines Revealed' Documentary Series" published in Vaccine on Jan. 22. Co-authors include: UFCJC Advertising professor Debbie Treise; , doctoral students , Matthew Cretul, Aantaki Raisa, Alexis Bajalia; Public Relations junior Daisha Peek; and Summer Shelton, Ph.D. 2019.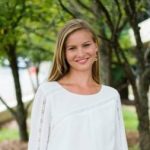 The authors reviewed this nine-episode documentary series that has been recommended to first-time and expectant mothers, as well as to parents who are on the fence about children's vaccinations.
Highlights of their research include that "the Centers for Disease Control allegedly hid research on vaccine risks; doctors increased credibility, prompting identification with the message; panelists appealed to religious and ethical reasons for individual vaccine choice; convoluted jargon, statistics, and misleading claims were presented; and gut-wrenching testimonials and sensationalism discouraged vaccination."
According to the authors, "The list of impressive credentials accompanying each speaker audibly in the videos and in text form on the 'Vaccines Revealed' website where their bios and photos are listed was found to lend heightened credibility to this series and a persuasive power that may not be present in other forms of anti-vaccination materials, which focus only on parental anecdotes and hearsay social media stories."
Posted: January 30, 2020
Category: Alumni News, College News, Student News
Tagged as: Aantaki Raisa, Alexis Bajalia, Amanda Sams Bradshaw, Daisha Peek, Debbie Treise, Matthew Cretul, Summer Shelton