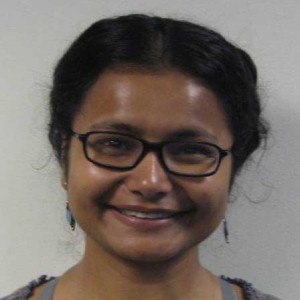 Aantaki Raisa
Ph.D. Science/Health Communication
Bio
Aantaki Raisa is a double master's in Media Arts and Studies and Health Communication. She is currently pursuing her doctoral degree at the University of Florida's College of Journalism and Communications, specializing in health communication. Her research interest focuses on developing, implementing and evaluating tailored eHealth technological interventions to reduce cancer disparities among immigrant populations in the United States by increasing intentions to screen for cancer regularly. She completes her second year of the doctoral program this spring and will be taking her qualifying examination by the end of summer.
News
Publications
Refereed Journal Articles
Raisa, A., Roberto, A. J., Love, R. R., Steiness HLS, ., Salim, R., & Krieger, J. (2021). Pot Song as a Novel Cancer Communication Intervention: Lessons Learned from Developing, Implementing, and Evaluating a Culturally Grounded Intervention for Breast Cancer Education in Rural Bangladesh. Journal of cancer education : the official journal of the American Association for Cancer Education. DOI: 10.1007/s13187-021-02111-1
He, X., Zhang, R., Alpert, J., Zhou, S., Adam, T., Raisa, A., Peng, ., Zhang, H., Guo, Y., & Bian, J. (2021). When Text Simplification Is Not Enough: Could a Graph-Based Visualization Facilitate Consumers' Comprehension of Dietary Supplement Information?. JAMIA Open. Retrieved from https://academic.oup.com/jamiaopen/article/4/1/ooab026/6217389?searchresult=1
Bradshaw, A., Treise, D., , S. S., Cretul, M., Raisa, A., Bajalia, A., & , D. P. (2020). Propagandizing anti-vaccination: Analysis of Vaccines Revealed documentary series. Vaccine. DOI: 10.1016/j.vaccine.2019.12.027
Book Chapters
Raisa, A., Bylund, C., & Raisa, A. (2020). A Systematic Scoping Review of Cancer Communication About Prevention and Detection in Bangladesh. In No (pp. 223-248). Singapore, Singapore: Springer. DOI: 10.1007/978-981-15-4389-0_11
Research
Specialization
health disparities, culturally sensitive message design, colorectal cancer screening, acculturation, immigrant health
Professional Interests
Aantaki aspires to become a tenured professor at an RO1 institute in the United States focusing primarily on research and secondarily on nurturing the next generations of health disparity researchers. She also has the ambition to work as a consultant with international organizations such as the World Health Organization (WHO) and the United Nations Development Program (UNDP) to work with the under-resourced countries in the world and reducing health disparities there using communication.
She is also a realist and believes in Plan B's. Hence, if her primary ambition does not see fruition, she does not mind working in the healthcare industry (i.e., Moffit, Kaiser Permanente, Wake Forest, etc.) or with the healthcare wings of the U.S. government (i.e., CDC, NIH, NCI) to work on reducing health disparities.