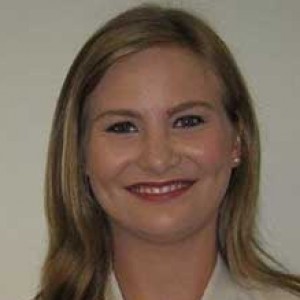 Amanda Sams Bradshaw
Ph.D.
Advertising
Bio
Hometown:
Meridianville, Alabama
Amanda is a first-year doctoral student, with research interests in science health communication in advertising and interpersonal doctor-patient communication. Amanda is originally from Meridianville, Alabama and received her B.A. in Journalism from the University of Alabama and her M.S. in Integrated Marketing Communication from West Virginia University.
Her professional experience includes three years as the public relations manager of Preferred Medical Group which includes three clinics and six providers in pediatrics, family practice, and child psychology and one year as a Marketing Director for Chick-fil-A in Lawton, Oklahoma. Recently, she owned her own social media consulting firm, Backward Bullseye Branding L.L.C. and worked as an adjunct instructor in public speaking at Cameron University. Additionally, Amanda worked for seven consecutive summers as a Public Affairs intern at United States Army Space and Missile Defense Command and acted as editor-in-chief of the fifth edition of Alpine Living, an international travel magazine sponsored by the University of Alabama.
Education
Master of Science, Integrated Marketing Communications- West Virginia University
Bachelor of Arts, Journalism- University of Alabama
News
Research
Doctoral Advisor:
Dr. Debbie Treise, University of Tennesee
Research Interests Overall: strategic communication in advertising focusing on digital and social media, health communication and advertising in the healthcare industry
Research Interests Specific: role that social media, blogs, and online consumer reviews have in healthcare field; healthcare communication processes; childhood vaccines and obesity, etc.
Courses
I can teach any courses in advertising/branding, public relations, journalism, writing, public speaking, or health communication.
Adjunct Instructor of Advanced Business and Professional Speaking, Cameron University