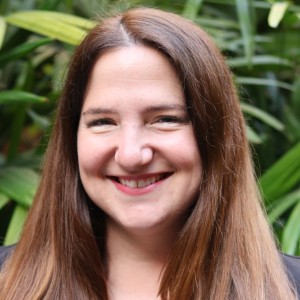 Nili Cimand
Ph.D.
Media Production, Management, and Technology
Bio
Hometown: Fort Lauderdale, Florida
Nili Cimand is a PhD student in the Department of Telecommunication in the College of Journalism and Communications. Nili has instructed several undergraduate Media, Communications, and Business courses as an adjunct faculty member at Johnson and Wales University.
Prior to teaching, Nili was the Associate Broadcast Producer at The Bravo Group and facilitated many projects for the award-winning agency and its clients such as Wendy's, AT&T, Winn-Dixie, and FedEx LatAm. Nili was also a Post-Production Producer at New Art Miami/Manhattan Transfer Miami. She supervised and coordinated all edit, telecine, audio, graphics, and online post-production services of many TV and radio advertising campaigns.
Education
Master of Business Administration – Florida International University
Bachelor of Science, Television Production – Florida International University
News
Research
Doctoral Advisors:
Dr. John W. Wright and Dr. Jasmine McNealy
Implementing video and multimedia in education.
Courses
My aim is to foster successful student achievement and equip UF undergraduates with the tools and resources that are required for any modern career.
University of Florida:
RTV3320 Electronic Field Production – TA
Courses Taught as Sole Instructor in Johnson and Wales University:
New Media Literacy
Television and Movie Production Management
Sponsorship, Sales and Relationship Management
Sports, Entertainment, Event Management Capstone Seminar