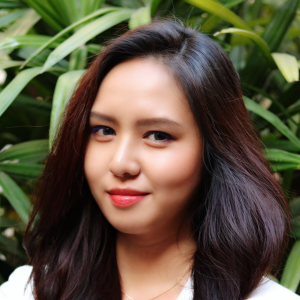 Minji Kim
Ph.D.
Science/Health Communication
Bio
Hometown: Seoul, South Korea
My educational background includes a bachelor's degree in Public Relations and Advertising and master's in Telecommunication, with a focus on media psychology, self-identity, and social media. My primary research focuses on the psychology of new communication technologies, specifically the effects of computer-mediated communication on identity formation and social relationship. I have explored psychosocial effects of online visual self-presentation and social feedback on the users' perception toward self. I have been reviewing manuscripts of Cyberpsychology, Behavior and Social Networking. I have given guest lectures in several different undergraduate courses in Indiana University.
Education
Master of Arts, Telecommunication – Indiana University
Bachelor of Arts, Public Relations and Advertising – Sookmyung Women's University
Research
Doctoral Advisor: Dr. Sri Kalyanaraman/Dr. Frank Waddell – Penn State University
Master's Advisor: Dr. Amy Gonzales – Cornell University
Media psychology, media effects, new communication technology, computer-mediated communication, online self-presentation, identity formation, impression management, mental health.
Courses
Indiana University:
Graduate Assistant (associate instructor) in & lt; Introduction to Media and Society & gt; & lt; Introduction to Telecommunication Industry and Management & gt; & lt; Children and the Media & gt;