The Experience of a Lifetime
By Molly Cooper, Journalism Senior
When CJC announced in Fall 2022 that a group of students would be going to Paris for an NBA game, I was very interested in attending. Basketball is one of my favorite sports and covering it in a different country would be a dream.
However, I was a little hesitant to apply because I was already in the NFL in Munich course. "Would I be selected twice?" I wondered.
When I talked to my mom about it, she said "why wouldn't you apply?" Then I thought to myself she's right why wouldn't I try to participate in a once-in-a-lifetime experience?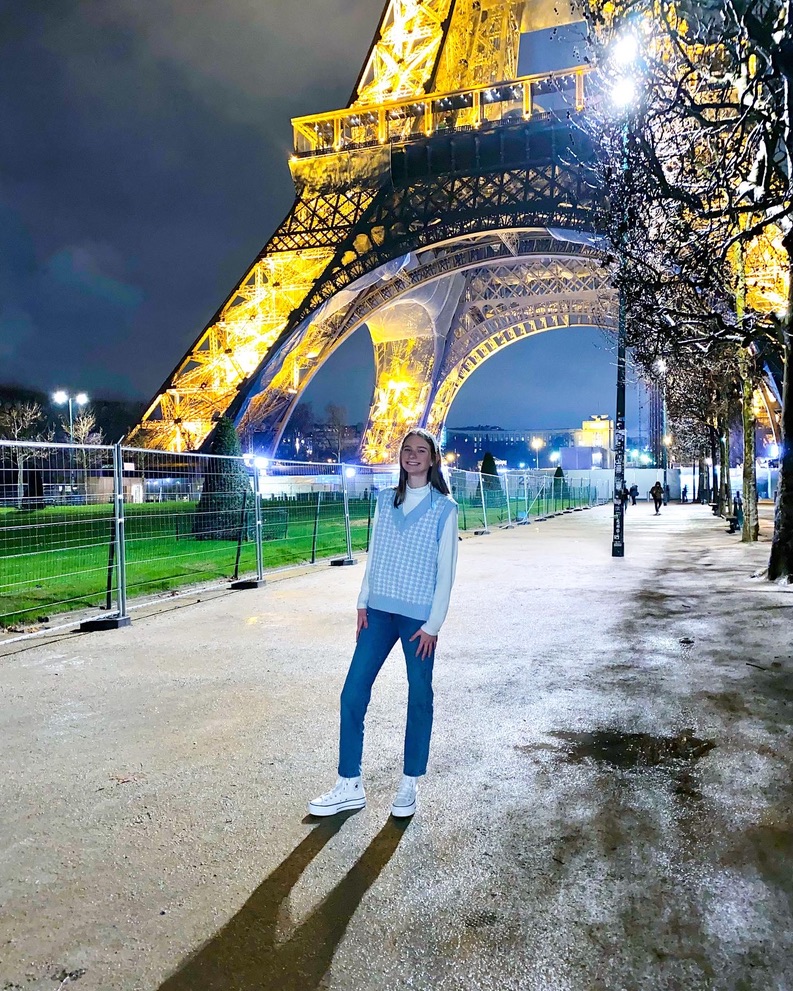 Once the acceptance emails came out, I felt relieved and anxious at the same time. On these programs, you work on a story that could get published somewhere.
But there was a major difference between the NFL program and this one. Finding an outlet to publish our work from Paris was going to be harder because neither of the teams involved in the game were located in Florida.
I knew I wanted my story published, so I found an angle that tied back to the University of Florida. My partner Taylor Fishman and I wrote about former Gator basketball player Will Yeguete, who now plays professional basketball in France.
Our original plan was that I write the story and she creates a video package for it. However, things did not go as planned. We prepared well before traveling, but it still did not go the way we wanted. Unfortunately, Yeguete ended up having games that interfered with the time we scheduled to speak with him. But we did not let that stop us from pursuing this story.
The interview took place remotely while we waited to board our flight to Paris. He answered all of our questions before we even set foot in France.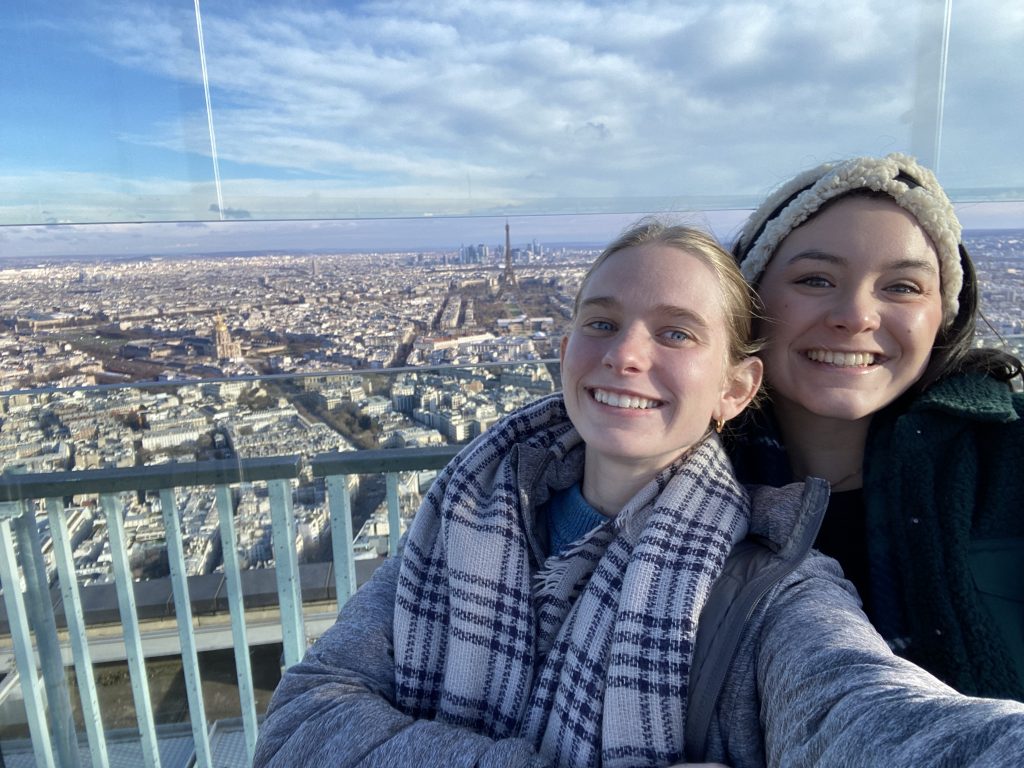 I think I was more prepared going into this experience than I was for the program in Germany. My nerves were at ease knowing that Dr. C was from Paris, so she help us research out stories and get around the city. 
She also selected me to take over the Sports@CJC Instagram, which was really fun. My dream job is to work as a social media manager for a sports team, so this allowed me to get a little more experience under my belt and put it on my resume.
In my first 36 hours of running the account, I increased follower count by 20! Not only did this help me learn hard skills, but it also taught me how to be more independent. 
I usually have a problem with taking the reigns on projects and not splitting the work fairly, but I feel like I did pretty well at working together this time. 
Taylor and I were inseparable the whole time in France. We did everything together. At all the tours or free time, you could see us standing with each other giggling and laughing. I want to say my favorite part of these programs was seeing the cool things, but I think it was making new friends with people I see almost every day at CJC and had never spoken to before.
Next year, I think there should be a semester-long class for the program like the NFL in Europe program. For Germany, we met every week which helped us put names to faces and build relationships with people. In Paris, we didn't know everyone's names or what they looked like half the time.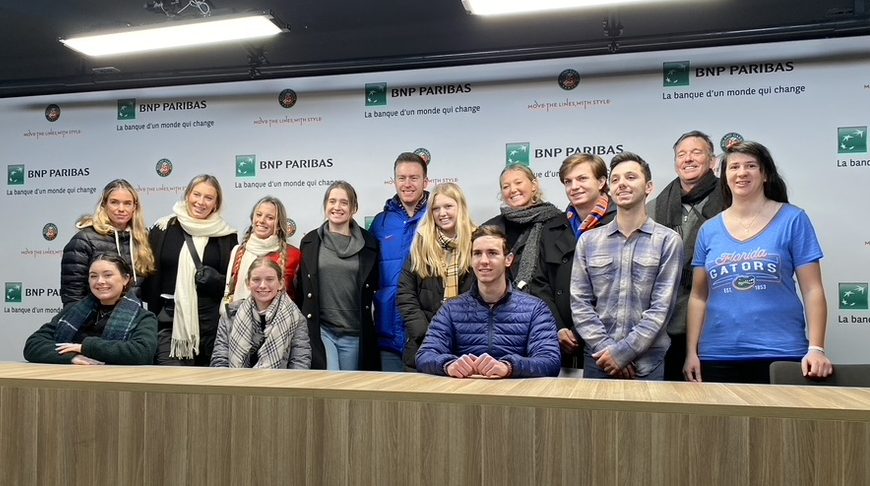 I am very grateful to have been selected for both programs. Each one opened my eyes to new cultures and immerse myself in them. Seeing the different atmospheres around sports in each city was also interesting.
In Munich, it seemed like everyone there was going to the game or planning on watching from a bar. It took over the whole city. But in Paris, it seemed like most people did not care.
To help me remember this program, I made TikToks every day. Some were about what we did, others were food reviews. My final conclusion is don't eat the pâté! 
Thank you Dr. C and Prof. Spiker for selecting me for this program. It means a lot and I'll never forget it. 
Posted: March 13, 2023
Category: NBA in Paris
Tagged as: NBA in Paris, Paris, Roxane Coche, sports, Sports@CJC, Study Abroad, Study Abroad experience, Ted Spiker