Champion Gymnast, Scholar, Entrepreneur, Podcast Host and Game Designer Leah Clapper is Just Getting Started
By Lenore Devore, B.S. Journalism 1984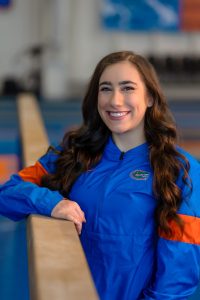 When the NCAA changed its rules to allow students to use their name, image and likeness (NIL), University of Florida College of Journalism and Communications (CJC) alumnae Leah Clapper, B.S. Advertising 2021 and M.A.M.C. 2022, wanted to figure out how to capitalize on her status as a University of Florida gymnast. When guidance was lacking, she took it upon herself to navigate the system – and teach others.
The result: Clapper was named Scholar-Athlete of the Year at the inaugural NIL Summit in Atlanta in June 2022 for achieving "exceptional results in the classroom and in their respective sport while maximizing their NIL for the greater good," according to FloridaGators.com.
Winning the award was flattering, she said. "My goal was to make the most of my time as a student-athlete. I feel like I've done that. But winning the award showed me that other people have noticed that as well. I felt like I was having imposter syndrome. There is a pool of so many amazing people, and I was the one who was picked for that award. It just blows my mind."
Her success in NIL "has been directly related to being an advertising student," she said. "I learned so much about personal branding, advertising, social media and more."
It all started when she couldn't stop "flipping" as a toddler in Ann Arbor, Michigan, the oldest daughter of Mark, an engineer at Ford, and Tara, a stay-at-home mom. Her sister Lily, who is 3 ½ years younger, is following in her footsteps as a gymnast at the University of Michigan. In a 2022 preseason poll, UM was ranked No. 1 and UF No. 2 in women's gymnastics.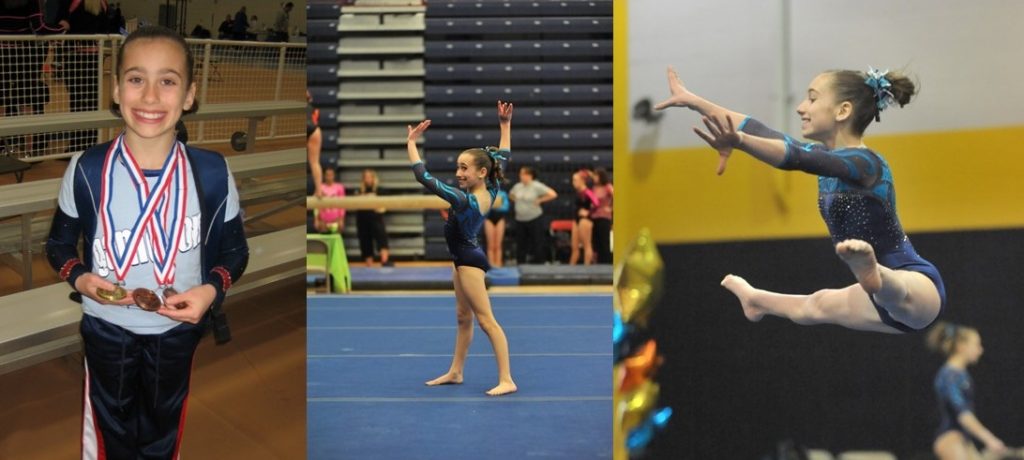 Clapper started contacting colleges at the end of eighth grade. The top programs weren't looking at her because she hadn't peaked yet. When she peaked, she received "elite" status. UF offered her a scholarship. "The second I stepped on campus it felt like home. It was the best match: great athletics, great academics and an amazing gymnastics family."
At CJC: Mixing Creativity and Logic
But Clapper had no idea what she wanted to study. She took career quizzes but couldn't pin anything down until she met UF Athletics Assistant Director for Academic Support Kelly Bradley, who suggested she look at the nationally recognized College of Journalism and Communications. "She said that based on my personality, she thought it would be a good option and advertising would help toward a broad range of interests."
Clapper started taking classes in the College and found the mix of creativity and logic were a great fit. "Ninety-five percent of the classes I've taken have been truly energizing to me. I have gained so many skills I have already used in my life. When you feel what you learn in school is applicable to your personal life, that's the best."
Gymnastics has been "monumental" to Clapper's experiences at UF, and so has CJC, she said. She credits Elizabeth Calienes, director of the Professional Master's Program, with helping her figure out how to earn her bachelor's and master's at the same time. She then decided to pursue another master's, this time in entrepreneurship at the UF Warrington College of Business. A bachelor and two master's in five years while being a student-athlete – it feels right."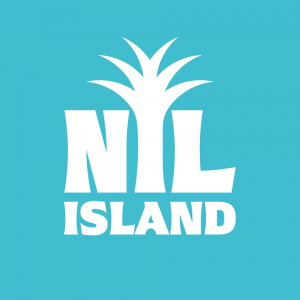 She also is grateful for Dan Windels, an advertising lecturer who helped her with her capstone project, NIL Island, where she created "a community where student-athletes can help each other pursue NIL opportunities and find success in NIL," she said. "I'm starting a real business around it. NIL has had a huge impact on my life as a student-athlete, as well as on my professional experience and the trajectory of my life I want to take moving forward."
As she started the project, she bounced ideas off Windels and Calienes, where she often had "aha" moments, she said. "There was a lot of great brainstorming, lots of fun."
Along with Travel Writing, she counts The Art of Podcasting and Visual Storytelling among her favorite classes because "you get to work on your own projects and bring in the things you are already interested in and working on. So many classes at CJC have provided that opportunity. It doesn't feel like school; it feels like fun. I really valued that. There's so much synergy between my own personal projects and what I'm doing at school."
She took Visual Storytelling as life started to return to normal after COVID-19, using it to document "how my gymnastics team coped with COVID and stayed motivated throughout months of lockdown when we couldn't be in the gym and couldn't see each other. We had fire in our hearts to make the next season as best as it could be. We went undefeated and won the regular-season SEC championship."
Her academic success, including a 3.98 GPA, and her stellar gymnastics performance earned her 2021 SEC Scholar-Athlete of the Year and she was named the College's Outstanding Advertising Scholar.
Also during the pandemic, Clapper started a food blog, Zest & Finesse, with her sister before discovering how much she loves podcasts. "After being in lockdown for many months, I found myself alone in my apartment a lot, so I started putting on a podcast at lunch time." She discovered she's an audio learner and now listens to everything from business and educational podcasts to motivational and inspirational ones. She also started her own podcast, Zest and Progress, which covers athletes' stories. "If anyone is appreciating my podcast as much as I appreciate the podcasts I'm listening to, that would be a win." She's also been a guest on a variety of podcasts.
And to top it off, she became a TikTok sensation with her "ball surfing" video. "Naturally, I was thinking about TikTok during the middle of practice and I asked someone how long it would take me to go from 18,900 followers to 20,000," Clapper shared. "I warned I was going to use her answer as a challenge. She said, by Friday…. The only way to gain over 1,000 followers in 4 days was to go viral. To go viral, I thought I'd pull out an old trick I've been doing since elementary school — ball surfing. I'd never done it across more than 5 balls before, but I'd been waiting for an excuse to give it a go." By the next morning, the post had more than 1 million views and she surpassed her 20,000-followers goal.
"I Am Who I Am Because of Gymnastics"
Clapper is as passionate about gymnastics as she is about academics. "I fell in love with flipping when I was super young. I couldn't see myself doing anything else. I tried other things but gymnastics has always felt right. I knew if I could get a scholarship to college, that's what I would do."
She said she had exceptional support from her parents, coaches and teams. "I am who I am because of gymnastics. I am so much more than just a gymnast, but it has shaped my personality and my ambition."
She loves competing in the floor exercise, where she can smile and show off her personality and dance moves. But she excels at the balance beam, she said. "It's what I'm known for as a Gator."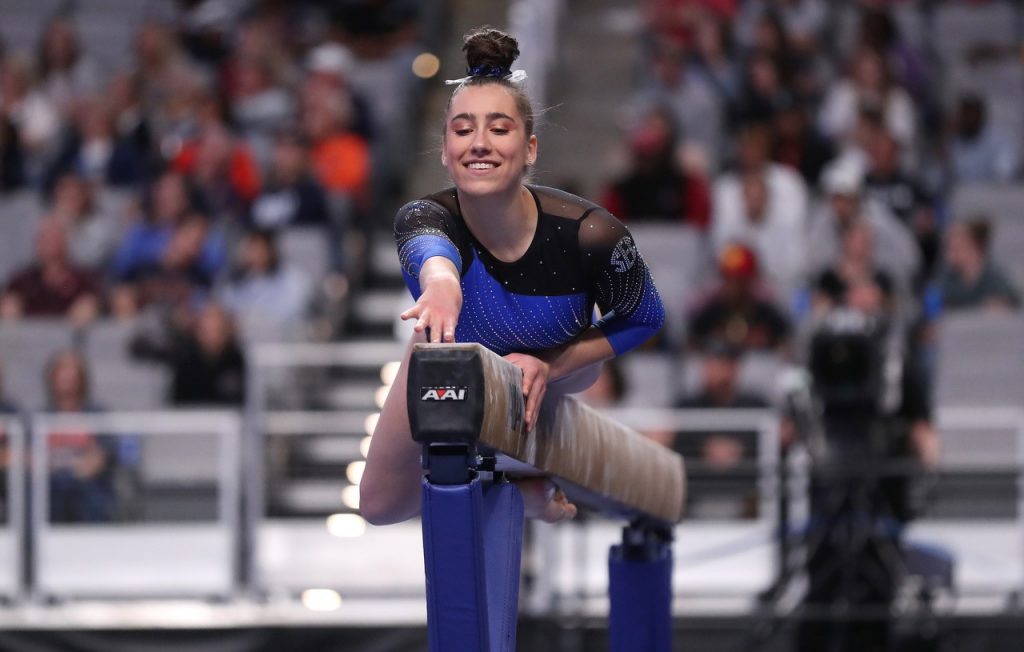 Almost every part of her life can be traced back to gymnastics, including some important lessons, such as being OK with failure. "Look at what you learned instead of what you messed up or lost," she said. "There is so much failure in gymnastics. When you're learning something new, it's common to fall nine times out of 10. You just don't give up until you get it."
Making adjustments and seeking input from others is also key, she said. "I think that translates into every aspect of life. Pivot and do something else. Gymnastics taught me that at a very young age. Sports can make you feel like you can do anything. Often, I can make what I want happen. I translated that into school and business and other things as well."
Part of that is looking at the bright side when something goes wrong and not comparing yourself to others in a negative fashion. "Comparing yourself to other athletes and other people in general can be powerful. It can motivate you: If they can do it, I can do it, too. But the flip side is spending too much time thinking about how you measure yourself up to someone else; that can be draining."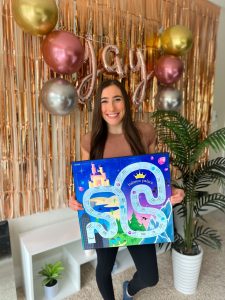 During the quarantine, she returned to Ann Arbor and, with her former club gymnastics coach Claudia Kretschmer, formed a company called Shine Creative and developed Balance Palace, a board game that reflects some positive workout experiences she had growing up. "We decided to design an entire new game and get it printed on a real board that they could use at the gym." The realization: Other gyms would like this, and gymnasts could use it at home. They thought it would make a great holiday gift, so they registered an LLC, developed a website and started selling the game directly to consumers from an e-commerce shop. It brought together several things she loves, and she used everything she learned at the CJC around advertising, design and creating videos.
"It was such a huge success. It exceeded our expectations and is by far the most rewarding thing I've done in NIL. Before NIL, I would not have been able to use my status as a Florida Gator to market the game. Now I was able to use my name and image to sell the product."
For now, she will start her entrepreneurship master's and will take her fifth year of eligibility (because of the pandemic) and continue to compete on UF's gymnastics team.  After college, she plans to extend her work on NIL Island and hopefully start her own business. She wants to move somewhere on the Mediterranean Sea. "I want to live in Europe for a few years and travel around while I'm young. It's part of the reason I want to be an entrepreneur so I can choose where I want to live and design my lifestyle in the way I want it. It's so empowering."
Posted: June 24, 2022
Category: Alumni Profiles, College News, Profiles, Sports, Sports Media Alumni
Tagged as: Dan Windels, Elizabeth Calienes, Gymnastics, Leah Clapper