Benjamin Johnson and CJC Doctoral Candidate Co-Author Article on Instagram Influencer Posts
Benjamin Johnson, University of Florida College of Journalism and Communications Advertising assistant professor, and doctoral candidate Susanna Lee, are the co-authors of "Are They Being Authentic? The Effects of Self-Disclosure and Message Sidedness on Sponsored Post Effectiveness" published in the International Journal of Advertising on Oct. 11.
Lee, the lead author on the study, and Johnson tested how one- and two-sided messages (i.e., making only positive, or both positive and negative statements) work for Instagram influencers.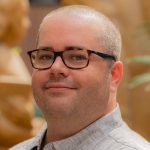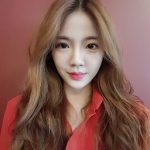 According to the authors, "Two-sided messages were seen as more authentic and credible, which had positive effects on consumer attitudes and intentions. Being willing to include criticism of a brand or product (even if they are sponsoring partner) enhances influencer authenticity. We also examined the role of personal self-disclosure in posts' images and text, but self-disclosure had no effect."
They add, "Findings show the unique value of two-sided messages in producing effective sponsored product reviews, and they provide further evidence of the centrality of authenticity and credibility in influencer marketing."
Posted: October 12, 2021
Category: College News, Diversity News, Student News
Tagged as: Benjamin Johnson, Susanna Lee