Assistant Dean Mira Lowe Named Dean of FAMU School of Journalism & Graphic Communication
The University of Florida College of Journalism and Communications (UFCJC) today announced that Mira Lowe, assistant dean for student experiences and director of the Innovation News Center (INC), will be departing to become Dean of the School of Journalism & Graphic Communication at Florida A&M University (FAMU).  She will assume her new role on Oct. 22.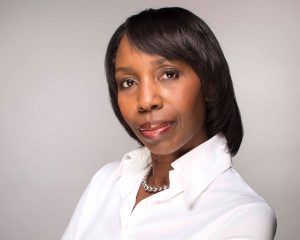 Lowe joined UFCJC in 2017 as INC Director. Since then, the news program has continuously elevated its journalistic profile with innovative and award-winning content of interest to both local residents and regional partners. During her tenure, the College has placed in the top 5 of the Hearst Journalism Awards Intercollegiate Competition four times, first in the Broadcast News competition twice, and UFCJC students have won 65 individual awards. Overall, UFCJC students and news staff have won more than 400 news awards since 2017.
This year, the INC was chosen to be a host newsroom by Report for America.
"Mira Lowe's entire career has been about journalistic excellence," said Hub Brown, UFCJC dean. "She brought that excellence to the College of Journalism and Communications, and students and colleagues have truly benefitted. We are better for her having been among us. Now FAMU gains tremendously, and we wish them and Mira the very best."
"I'm ecstatic to welcome Mira as a member of our leadership team," said Maurice Edington, provost and vice president for Academic Affairs at FAMU. "She brings a wealth of professional experience from industry and academia, and I have no doubt she will provide bold, dynamic and transformative leadership for the School of Journalism and Graphic Communication."
Lowe has been dedicated to improving the experiences of all CJC students, in particular female students and students of color. One of her many contributions was to increase the diversity of the INC by hiring women of color, including the College's first Spanish-language news manager. She also played a significant role in recruiting female faculty members, including Michael and Linda Connelly Lecturer in Narrative Nonfiction Moni Basu (who was named UF Teacher of the Year in 2020), and Joanna Hernandez, director of Inclusion and Diversity and journalism lecturer. She has been a mentor and trusted adviser to many students and colleagues at the college.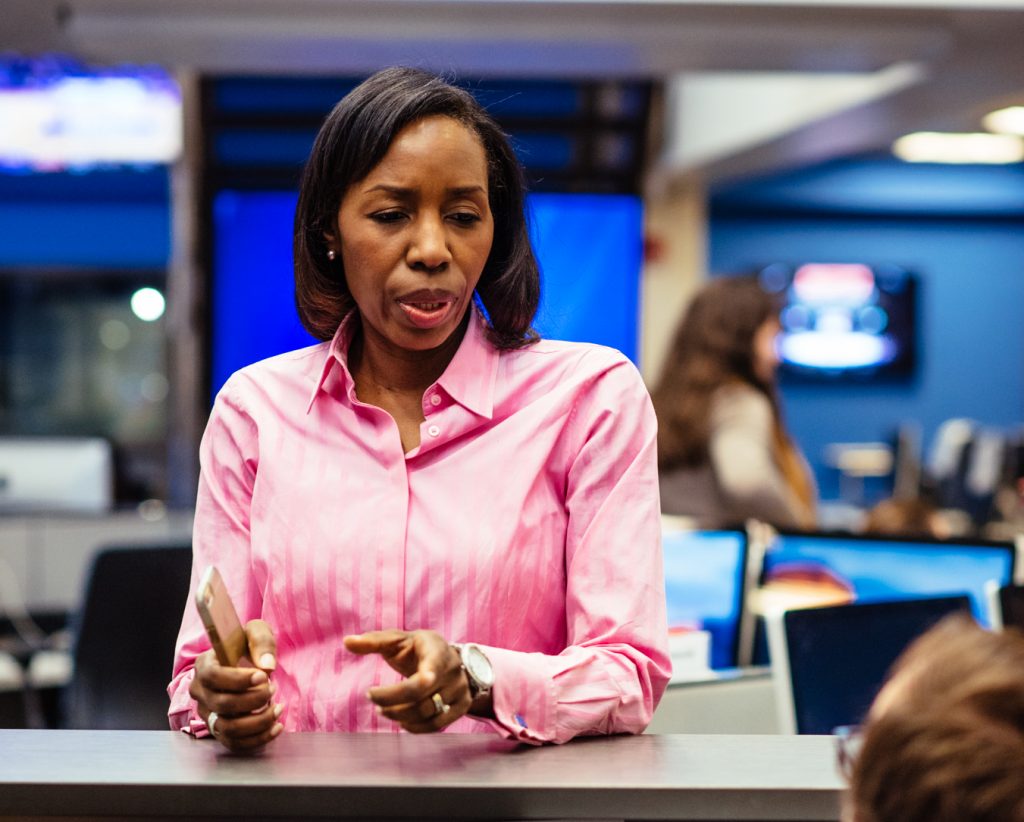 In 2019, Lowe was named the College's first Assistant Dean for Student Experiences, serving as team leader and facilitator for all immersion administrators. She also assumed responsibility for the College's Knight Division for Scholarships and Student Inclusion and the new Office of Careers and Corporate Partnerships. Lowe has also served as chair of Becoming a Woman of Influence, CJC's annual women's leadership conference, which features successful alumna who share insights and experiences and offer advice to students on navigating their personal and professional lives.
"I'm extremely grateful for the time I've spent as Assistant Dean for Student Experiences and INC Director at the College," Lowe said. "CJC has lifted me, challenged me and prepared me for my next professional chapter."
​Lowe also has been a leader in the journalism industry. In 2019, she was selected to join the inaugural cohort of Take the Lead's 50 Women Can Change the World in Journalism. She is president of the Journalism and Women Symposium, and has served as board trustee of the First Amendment Foundation since 2020, board academic representative for the Florida Society of News Editors since 2018, and had several turns as a guest faculty member at Poynter Institute leadership academies for women in media and diversity in digital media.
Prior to joining UFCJC, Lowe was a senior editor at CNN Digital in Atlanta, where she oversaw the entertainment, lifestyle, health and travel sections on CNN.com and CNN mobile.
Earlier, she was the editor-in-chief of JET magazine in Chicago, where she became the first woman to lead the number one African-American newsweekly. She was also an assistant managing editor for EBONY magazine, and before that worked for 18 years at Newsday in New York, rising to associate editor for recruiting and staff development.
Posted: August 25, 2021
Category: College News, Diversity News and Profiles
Tagged as: Mira Lowe