Mira Lowe Named UFCJC Assistant Dean for Student Experiences
Mira Lowe, University of Florida College of Journalism and Communications (UFCJC) Innovation News Center (INC) director, has been promoted to the new position of Assistant Dean for Student Experiences. She will continue in her role as INC Director.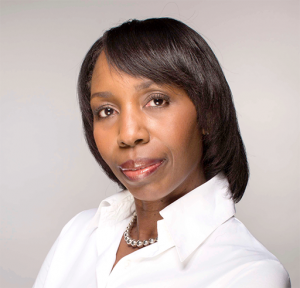 In her expanded role, Lowe will be a team leader and facilitator for all administrators who oversee the college's venues for professional immersion with the goal of establishing best practices.  Current venues include the Innovation News Center, The Agency, seven media properties, Gatorvision and the Florida Public Radio Emergency Network.  She will serve as an advocate for continuous improvement of hands-on learning, and inspire innovation, experimentation and relevance across the breadth of student experiences.
The Assistant Dean position also will assume responsibility for the College's career preparation and search services.  Lowe will oversee both the Knight Division for Scholarship and Multicultural Affairs and the new Office of Careers and Corporate Partnerships (OCCP).  The Knight Division is responsible for supporting a diverse community of students and for ensuring that the College provides robust diversity and inclusion programs for students and a college culture that is inclusive. The OCCP will be responsible for building industry partnerships and systems that will result in more and better jobs for UFCJC graduates, and that will advance CJC programs. A search for an OCCP director is currently underway.
Lowe's leadership, vision and dedication have had a remarkable impact on the College's news operation in less than three years.  Under her leadership, UFCJ has brought home nearly 200 news awards, expanded Spanish-language news operations and partnerships, produced a series of award-winning special reports, covered major local events, including two hurricanes, the Richard Spencer visit, and more.
She has become a nationally recognized college newsroom leader and was elected 2019-21 president of the Journalism and Women Symposium Board of Directors.
Prior to joining UF in 2017, Lowe was a senior editor at CNN Digital in Atlanta where she managed the planning, execution and programming of various special projects across a global portfolio. Before that, Mira was the editor-in-chief of JET magazine in Chicago, where she became the first woman to helm the number one African-American newsweekly. She also served as assistant managing editor for its sister publication, EBONY magazine. Her print experience extends to newspapers, including Newsday, where she worked as an editor and recruiter.
In addition to JAWS, she is a member of the National Association of Black Journalists, the Online News Association and Radio Television Digital News Association.
Posted: April 24, 2019
Category: College News
Tagged as: Mira Lowe