Clay Calvert Pens Article on National School Walkout Day and Free Speech
Clay Calvert, director of the University of Florida College of Journalism and Communications Marion B. Brechner First Amendment Project, authored "What the National School Walkout Says About Schools and Free Speech" published in The Conversation on March 14.
In the article, Calvert focuses on the thousands of high school students across the nation that were expected to leave their classes for 17 minutes on March 14 at 10 a.m. in protest of current gun laws.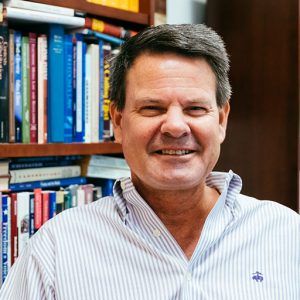 Calvert states that this action raises important questions about the scope of First Amendment speech rights for high school students. Students have rights while on campus, but free speech ends when there are facts that might reasonably lead "school authorities to forecast substantial disruption of or material interference with school activities." The students are not immune from punishment, but he feels that punishing students for a brief but important moment of political activism may be sending the wrong message about freedom of speech in a democratic society.
Calvert cites comments about the walkout from Frank LoMonte, director of the Brechner Center for Freedom of Information, published in the Dayton Daily News on Mar. 2.
"The effectiveness of 'civil disobedience' has always depended on a willingness to throw yourself in the way, whether that is sitting-in at a lunch counter or occupying the university president's office. But that also means accepting that disciplinary or even legal consequences may result," said LoMonte.
Calvert concludes that the First Amendment does not give public high school students a right to walk out of classes. It does, however, give administrators a critical justification for shielding them from punishment and to take advantage of a teachable moment about the importance of political protest in the U.S.
Posted: March 14, 2018
Category: College News, First Amendment Project
Tagged as: #NationalSchoolWalkout, Clay Calvert, Frank LoMonte, Marion B. Brechner First Amendment Project, The Conversation