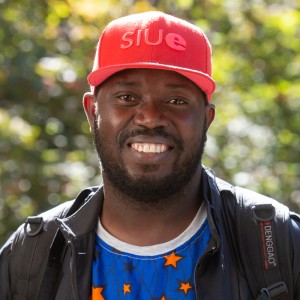 Francis Akanbi
Ph.D. Public Relations
Bio
Francis Akanbi is a Doctoral Student in the Department of Public Relations at the University of Florida. His research interests include Public Relations Ethics, Corporate Purpose, and Corporate Social Responsibility. He also studies the intersection between language and strategic communication.
Francis earned his Bachelor's and Master's degree in Linguistics from the University of Ibadan, Nigeria. He also has a Master's degree in Applied Communications from Southern Illinois University. He was a recipient of the Fulbright Language Teaching Scholarship in 2017. He is a language and communication enthusiast and he enjoys teaching and doing research
News
Publications
Presentations
Morton, C., Akanbi, F., & Mueller, S. (2022). The Influence of Compulsive Motivation and Locus of Control on Texting while Driving. Paper/Poster at 2022 Association for Education in Journalism & Mass Communications conference, Detroit, MI.
Heffron, E., Fitzsimmons, A., Qin, S., Akanbi, . F., & DiStaso, M. (2022). What did Texas-based companies do when the country watching for their response to the Texas Abortion Law?. Oral Presentation at International Public Relations Research Conference .
Akanbi, F. (2021). CSR Practices and Stakeholder Expectation: Nike Inc as a Case Study. Oral Presentation at Central States Communication Association Conference.
Research
Specialization
CSR, PR ethics and Corporate Purpose