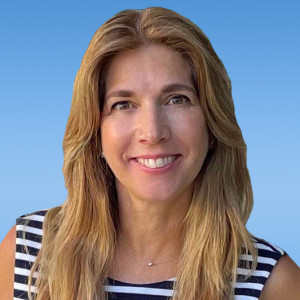 Christine Bucan
Lecturer - Department of Public Relations
Bio
Bucan was previously an executive vice president at Beber Silverstein Group in Miami where she managed the agency's PR and social media divisions. She has served as public relations counsel to some of the world's leading companies, including American Airlines, Mercedes-Benz and McDonald's.
Her extensive international experience includes running her own public relations firm in Prague, where she helped real estate developers' market new projects, fashion houses like Hermès and Escada open new stores, and multinational clients like Allied Domecq increase market share for their brands.  She also was recruited by the Prime Minister of Croatia to improve the country's image following its civil war.
Her experience as a former newspaper reporter and magazine editor has helped her identify media targets and interact with reporters. She has secured client coverage on the "Today Show," "Good Morning America," CNBC, CNN and network affiliates throughout the U.S. She has also placed articles in virtually every top-tier publication including The New York Times and the Wall Street Journal, and her by-line has appeared in the Miami Herald, the Sun-Sentinel and many other publications.
A native New Yorker, Bucan was vice president at Edelman Public Relations where she developed highly successful programs for consumer clients like Georgia-Pacific and Things Remembered, as well as non-profits like World Vision.
She will be teaching PR Writing, leading the Bateman team, and serving as the faculty advisor for Alpha Production. Bucan will continue to stay active in the field, working with a few select clients at Beber Silverstein Group.
Areas of Expertise
Corporate Social Responsibility, Crisis Communication, Integrated Communication, Public Relations Writing, Strategic Communication
Education
B.A., Northeastern University
Master's, State University of New York College at Buffalo
News
Courses
Syllabi from the current and three previous semesters: