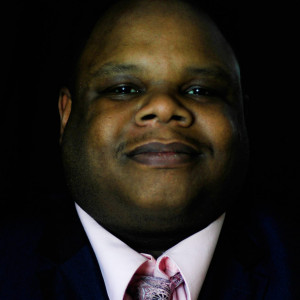 Andre Sanders
Newscast Director - Division of Media Properties
Bio
Sanders' primary task will be to introduce students to advanced newscast production technology and help them program, automate and direct video content for WUFT News broadcast and digital platforms. He will also help install and integrate a new automated production control system into the INC.
Sanders has more than seven years of production and news experience, most recently as production director with WCJB-TV20 in Gainesville, Florida. Sanders, a Gainesville native, started as an intern at WCJB-TV20 in 2016 and worked his way up to production director within his first year. During his time at TV20, Sanders taught and trained in a variety of areas, including directing newscasts, camera operations and video editing.
While at TV20, he directed the 5Live, 5:30Live, First Look at 10, and News at 11 shows using the latest automation technology.
He has directed and assisted on many special projects and shows such as election nights, hurricane coverage, mayoral debates, and sports coverage. He has written and produced special reports, including the story of Neiron Ball, a former UF and Oakland Raiders linebacker who died from a brain condition, and the relationship between law enforcement and the Black community in Gainesville.
Education
B.A.S. in Multimedia and Video Production Technology, Santa Fe College, Gainesville, Florida
News